Search underway in Wyoming for three Wisconsin sisters who did not return from camping trip


JACKSON, Wyoming — A search is being conducted in a northwest Wyoming wilderness area, near the Grand Teton National Park for three Wisconsin sisters who failed to return from an extended camping trip.

Lt. Slade Ross of the Teton County Sheriff's Office says the three left for their trip on June 28th and were to return on Tuesday, July 7th. The Sheriff's Office says the girls had enough food for five days. They missed a flight to Switzerland on Tuesday.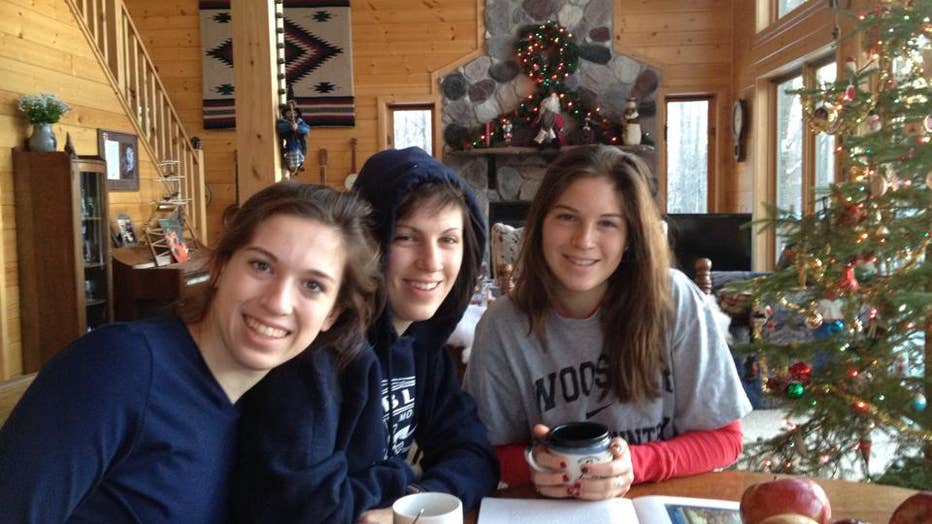 Search underway in Wyoming for missing Wisconsin sisters (PHOTO: Teton County Emergency Management)


Ross says searchers on Wednesday afternoon found the SUV the three drove at a wilderness trailhead in the Bridger-Teton National Forest.

The three are identified as 25-year-old Megan Margaret Andrews-Sharer, and her sisters, 22-year-old Erin and 16-year-old Kelsie.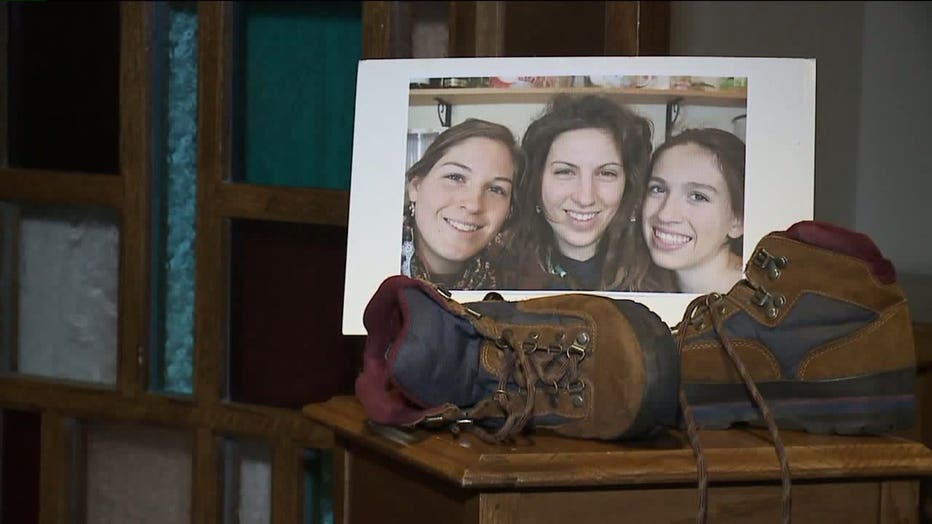 Ross describes the three as relatively experienced in backcountry hiking and camping.

The United Methodist Church of Whitefish Bay says the young sisters grew up in Glendale and attended the church. Church officials say Megan Andrews-Sharer was the "Director of Equipping Ministry" until the end of May. They say the girls grew up in the congregation before moving several years ago.

The church hosted a vigil for the girls on Wednesday evening, July 8th.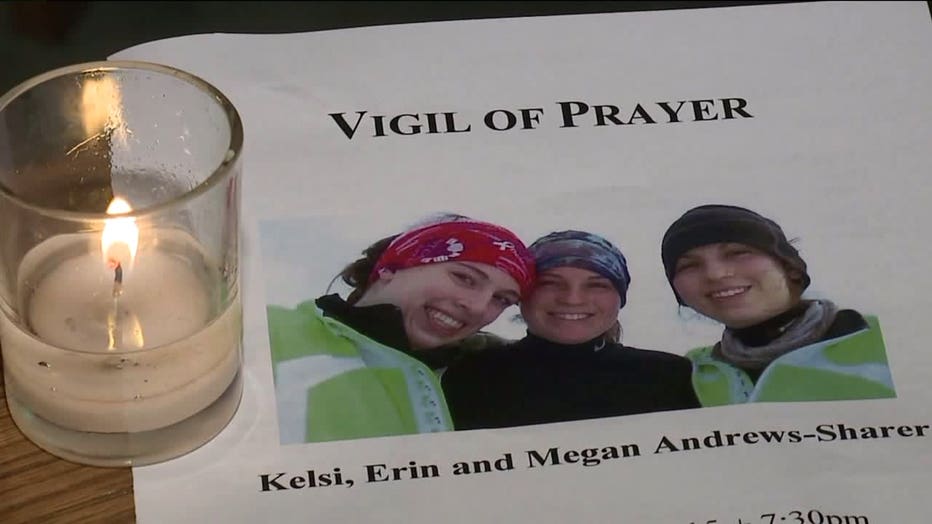 "There are a number of scenarios of what could have happened, but we don`t know until they`re found. They`re incredibly smart girls and resourceful girls -- used to being outside," Pastor Susan Patterson-Sumwalt said.

Patterson-Sumwalt tells FOX6 News Megan Andrews-Sharer left her position with the church for a four-month trip with her sisters. They planned to work for the World Organization of Organic Farming.

"Do some camping, being able to see different parts of the country and world together," Patterson-Sumwalt said. "There are so many in the congregation that know the family and have stayed in touch with the family over the years and are bound together by a deep sense of prayer to hold not only the girls in prayer but their parents, Shirley and Eric."

The rest of the family lives in the Columbus, Ohio area, where a vigil was held on Wednesday evening.

A website has been launched by friends. On that site, it says the sisters were supposed to return to their vehicle at the trailhead on Sunday, and that they haven't used their phones in eight days.





CLICK HERE for the latest updates on the search for these sisters.

CLICK HERE to take a look at information released by Teton County Emergency Management officials.