Search is on for suspects involved in separate hit-and-runs; "We just hope who did this will come forward"


MILWAUKEE -- Heartless drivers strike pedestrians in two separate incidents and speed away. Now, a call is out to the public to help identify them.

A niece of one victim tells FOX6 News her aunt was blindsided while crossing the street on August 4th. She is still in the hospital suffering from a broken leg and staples in her head.

Sadly, another victim of a hit-and-run that occurred on Thursday, August 6th didn't even make it to the hospital.

Niela Johnson says on Tuesday, August 4th her aunt was walking to the store and crossed the street near North Avenue and Martin Luther King Drive.

"Someone hit her from behind. She went in and out but she does remember that she flipped up in the air twice. The person sat there for 30 seconds and drove off," said Johnson.

The driver took off, but a Good Samaritan stayed.

"A young lady did stay there by her side and helped her and called the ambulance," said Johnson.

Meanwhile, another Milwaukee family is also dealing with heartache from a similar crime. Brian Hamilton was killed Thursday night near 13th and Atkinson. The medical examiner's report says the 39-year-old victim was hit by a speeding car and thrown about 75-100 feet.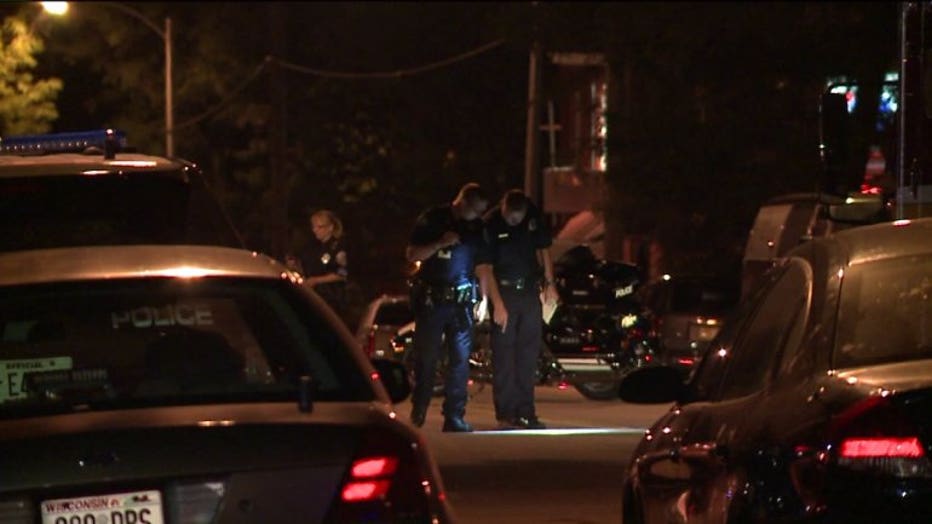 Hit-and-run near 13th & Atkinson


"I just seen a man in the middle of the street. It was a bad scene," said Shenika Childress, who lives near 13th and Atkinson.

And again in this case, someone tried to help.

"I called the ambulance. One lady came by the church and prayed for him. A lot of people came out to try and help keep him alive," said Childress.

Despite life-saving efforts, Hamilton died.

The suspect was apparently driving a small two-door dark-colored vehicle with fully tinted windows that likely has visible damage.

"We are just very upset. We just hope who did this will come forward and turn themselves in because that's not right," said Johnson.

Johnson says the car involved in the incident involving her aunt is a silver Chrysler 300.

If you have any information about either incident, you are asked to call Milwaukee police at 414-933-4444.