Search continues for SUV involved in fatal hit-and-run crash: 'This shouldn't have happened'


MILWAUKEE -- A Milwaukee woman was killed on Christmas Eve -- and the person responsible is still on the run. Police are asking for your help.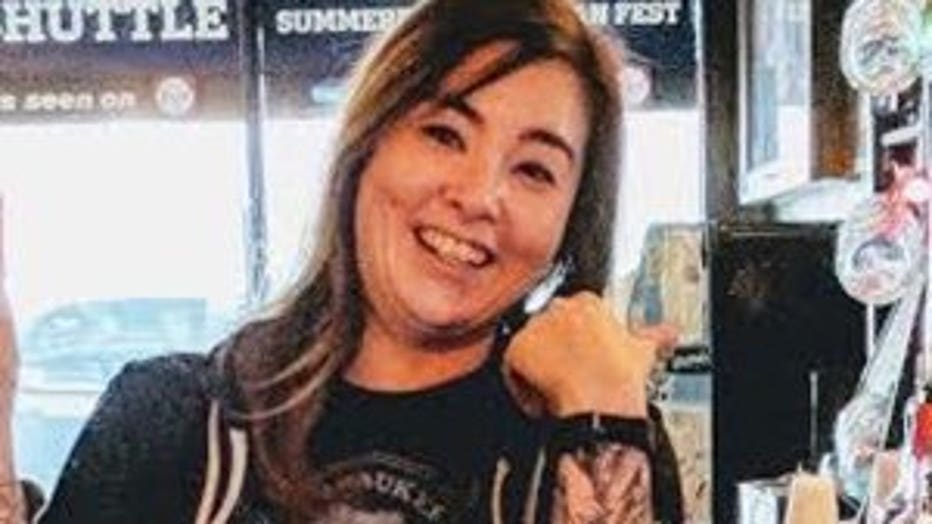 36-year-old Jamie Hanson (her friends call her James) was walking her dogs near Howell and Dover in Milwaukee's Bay View neighborhood on Tuesday night, Dec. 24. Witnesses describe a vehicle driving up on the sidewalk -- and striking Hanson before taking off.

"This shouldn't have happened," said Darcy Turner, owner of nearby Tiny Tykes. "She was walking her dogs. I seen her almost every day."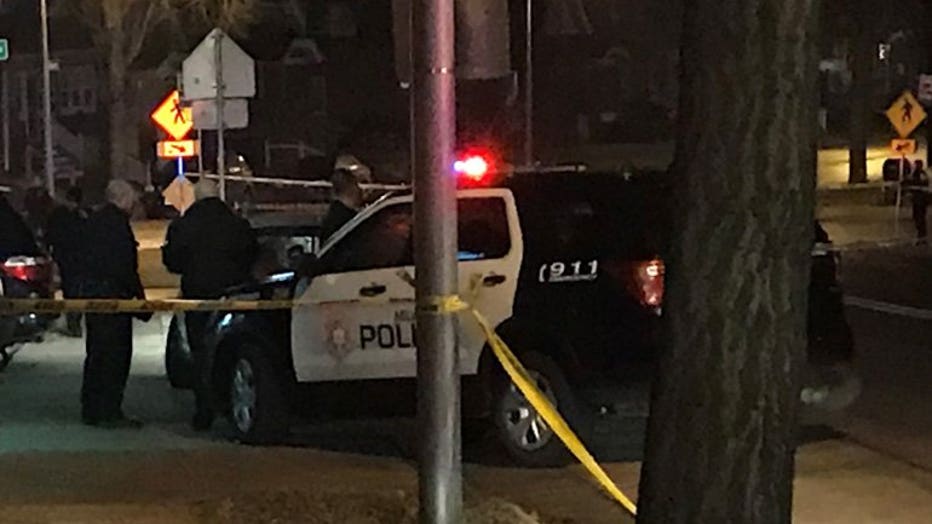 Police: Pedestrian struck by vehicle in hit-and-run near Dover and Howell


Reports released by the Milwaukee County Medical Examiner's Office state that the driver was described to "misjudge the curve in the road and drove up onto the sidewalk." Witnesses said the vehicle fled southbound on Howell -- hitting a street sign and another vehicle on the west side of the street in the process.

Milwaukee police say the vehicle involved is possibly a dark-colored 2002 to 2007 Jeep Liberty (similar to the one pictured below) with considerable front end damage -- and a roof rack or ladder that may be partially detached.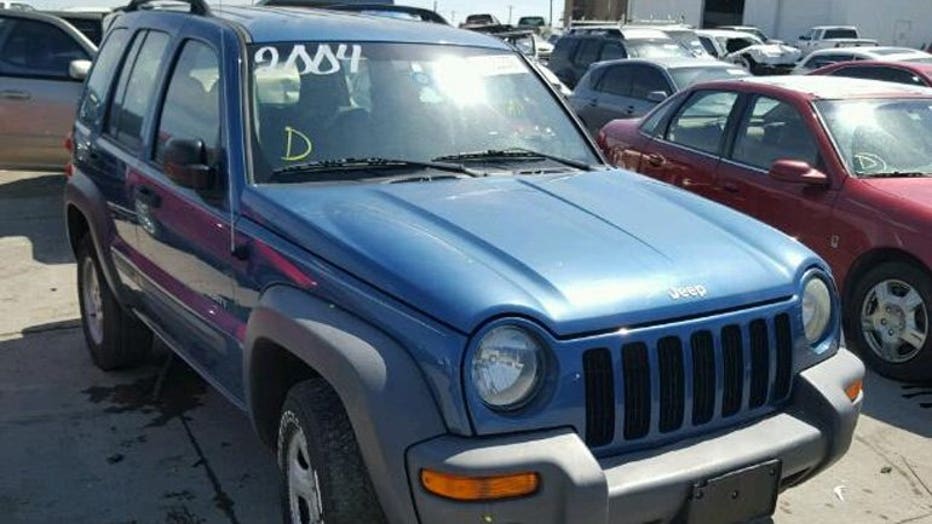 Stock photo of Jeep Liberty


"I want 'em caught. They need to be caught. Something needs to be done," Turner said.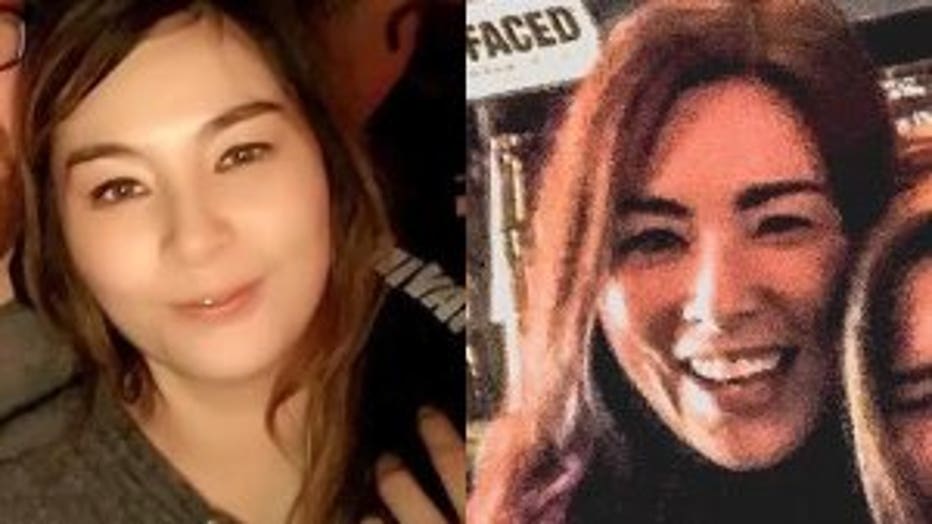 Family and friends say Hanson was always positive.

"She was a great person," said Andrew Fronek, owner of Milwaukee Brat House.

Colleagues at the Milwaukee Brat House say Hanson was a cornerstone of their team -- and their hearts are shattered by this loss.

"I hope that they're brought to justice because they took someone special from us," Fronek said.

Hanson is being remembered as a positive influence and, for one friend, a catalyst urging him to follow his dreams.




"She was the top three people we could call. At any time of the day," said Peter Meyer

Meyer says Hanson was always ready with advice: "Always willing to be that ear and also be that critical conversationalist for me, to not only keep me grounded but provide good, reassuring energy my way."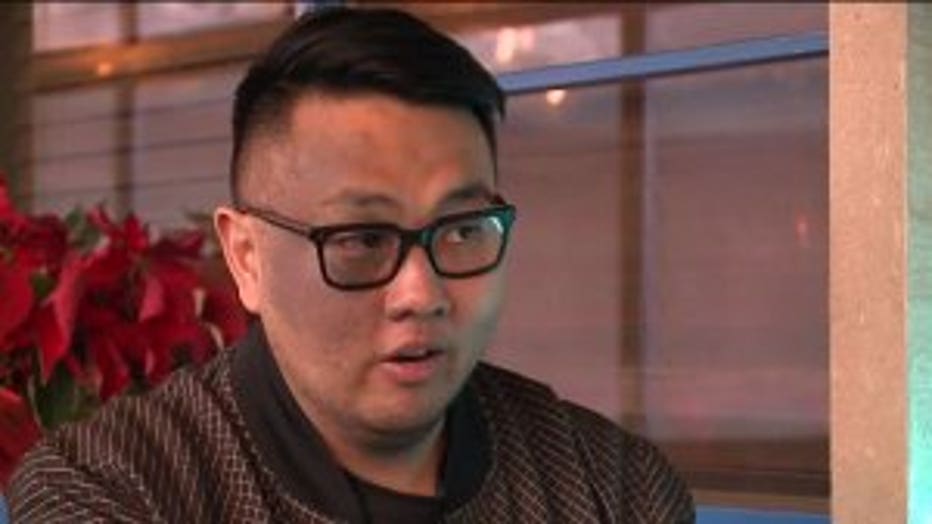 Meyer, a DJ from Milwaukee who now lives in Las Vegas, says Hanson was the first person to take a gamble on him spinning at a bar she managed several years back -- and credits Hanson for pushing him to take a chance on moving to Las Vegas.

"I absolutely think it was," Meyer said. "Being very decisive of, 'You need to make this move because it's going to be the best thing you've ever done. Comfort is nice, but there's no progress with comfort.'"

Meyer syas the last time the two talked was about two weeks ago, letting her know he would be back for the holidays. The plan was to meet up Christmas night -- but Hanson wouldn't make it.


"That trust of knowing that she was going to be that anchor, and that's gone now, it's really unfortunate," Meyer said.

Meyer says the last two days of spending time with fellow friends of Hanson's have been cathartic and hopes whoever is responsible is caught.

Police are still looking for the driver who struck Hanson.

Anyone with any information was asked to call Milwaukee police at 414-935-7360 or Milwaukee Crime Stoppers at 414-224-8477 (TIPS).