Sea trials begin for USS Gerald R. Ford, Navy's newest class of aircraft carrier
NEWPORT NEWS, Va. — The U.S. Navy says the first of its new class of aircraft carriers has headed out to sea.

The USS Gerald R. Ford embarked Saturday on the first of its sea trials to test various state-of-the-art systems.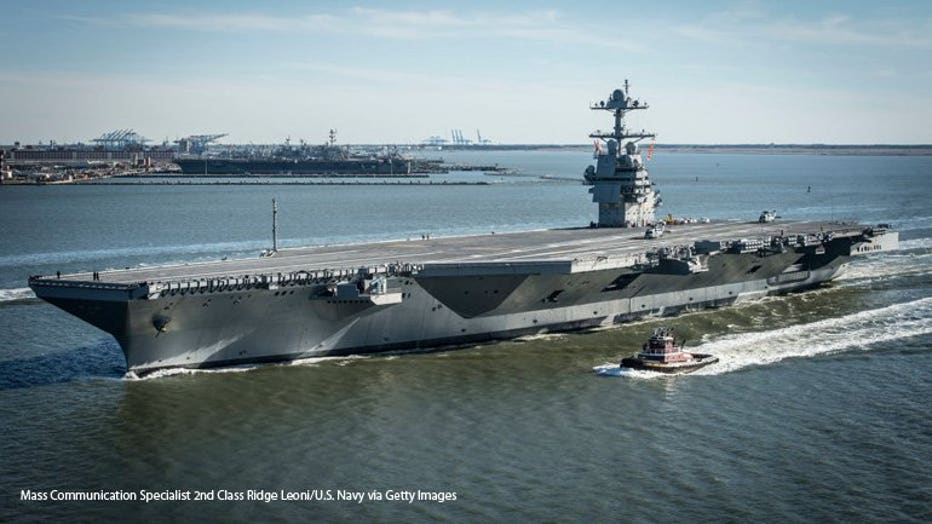 The $12.9 billion carrier departed from Huntington Ingalls Industries-Newport News Shipbuilding in Newport News after more than a year's delay and cost overruns.
Construction on the Ford started in 2009. It was supposed to finish by September 2015, with costs at $10.5 billion. But there were issues with the carrier's advanced systems and technology, including aircraft landing equipment and power generation.




The ship is currently undergoing builder's trials. It will return to port in Virginia before embarking again for "acceptance trials," which are conducted by Navy inspectors.