"Screaming for help:" 13-year-old boy struck by hit-and-run driver while riding bike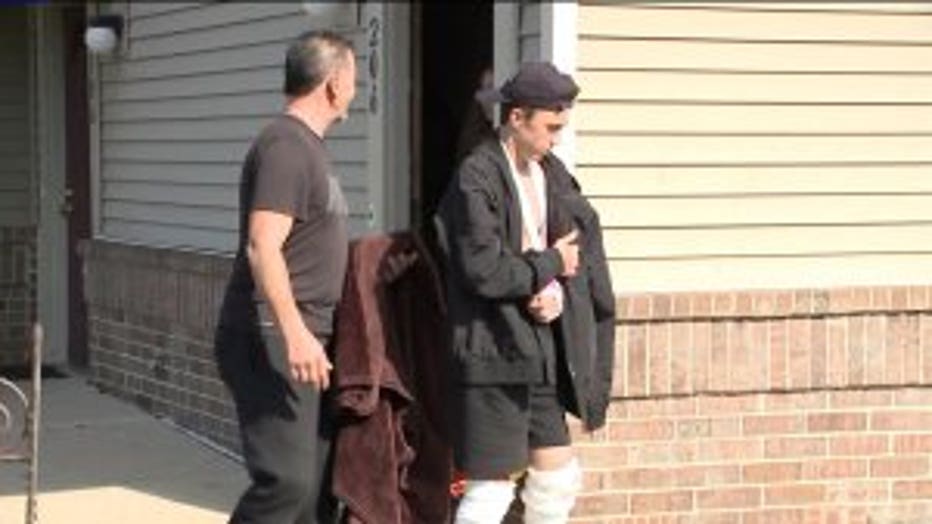 HALES CORNERS -- Hales Corners police are investigating after a 13-year-old boy was struck by a hit-and-run driver while riding his bike Monday night, October 16th.

The boy was struck while riding to a friend's house to work on a science project. He never made it there, ending up at the hospital instead.

"My shoulder still hurts pretty bad," Brady Evans said.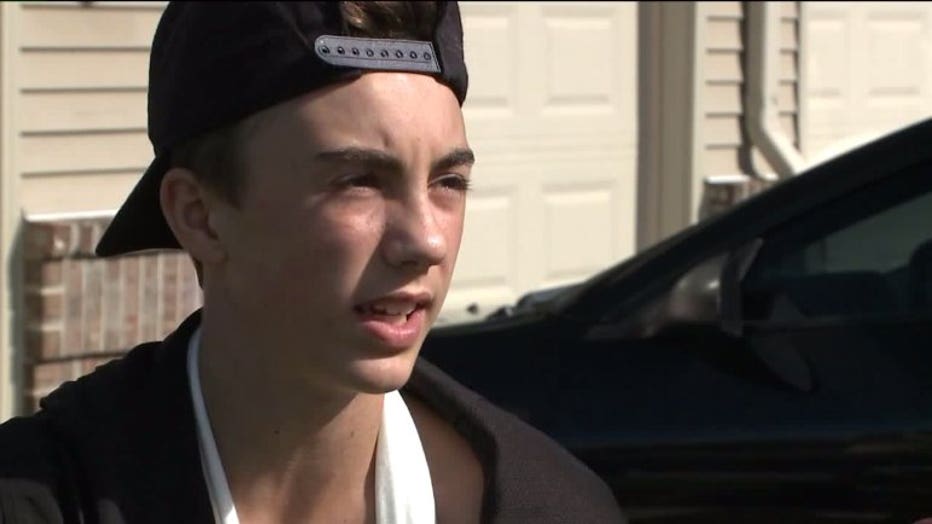 As he was released from the hospital Tuesday, October 17th, Evans described the pain as both physical and emotional.

"My knees are cut up," Evans said. "I can't believe they didn't even have the decency to stop. Seems like they could care less."

He and his father are hurt and angered by the driver's careless actions.

"It upsets me a lot," Brady's father, Brian Evans said.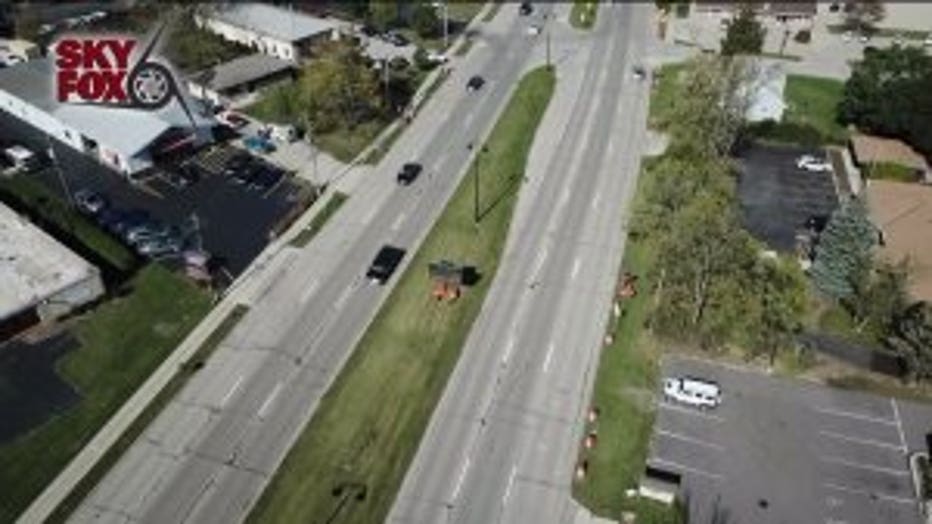 108th Street near Kay Parkway in Hales Corners


The 13-year-old was riding his bike northbound on 108th Street near Kay Parkway just after 6:30 p.m. Monday when he was rear-ended by a vehicle.

"Next thing he remembers -- he was flying in the air and landed on his knees and his face, breaking his shoulder. He has a lot of road rash -- down to the bone on both knees. Very painful," Brian Evans said.

"I was screaming for help and the lady from the acupuncture place came out and called 911 and helped me," Brady said. "I thank God she was there."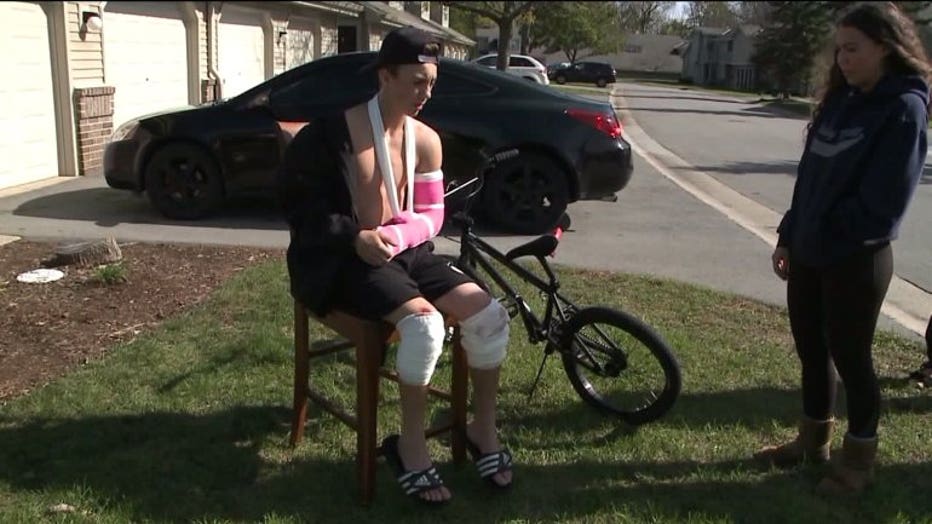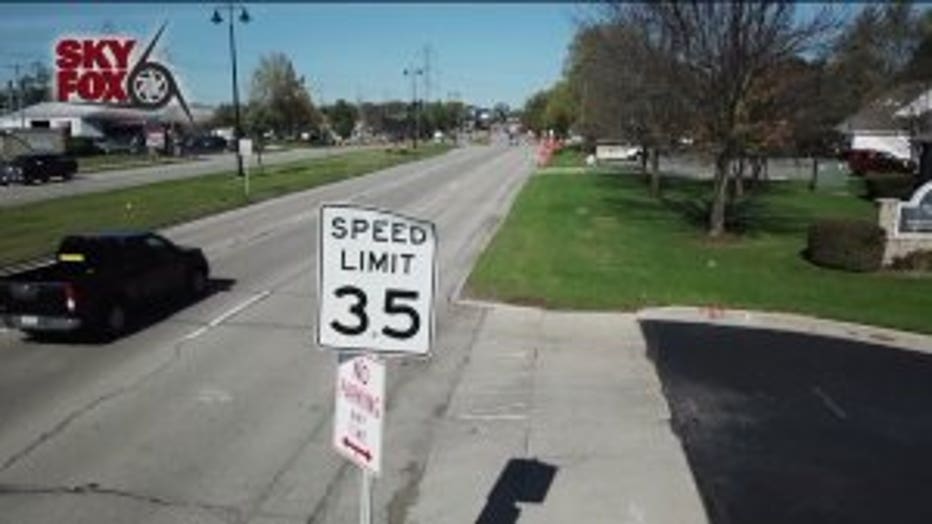 108th Street near Kay Parkway in Hales Corners


With constant traffic on the busy road, this father and son said after this incident, they can't help but to think 'what if?'

"Just a foot difference and he would have smashed his head into the curb," Brian Evans said.

"I could have had head trauma or died if I got ran over completely," Brady Evans said.

While police were back on the scene Tuesday investigating, Brady Evans said he's hopeful someone will be held accountable for his trauma.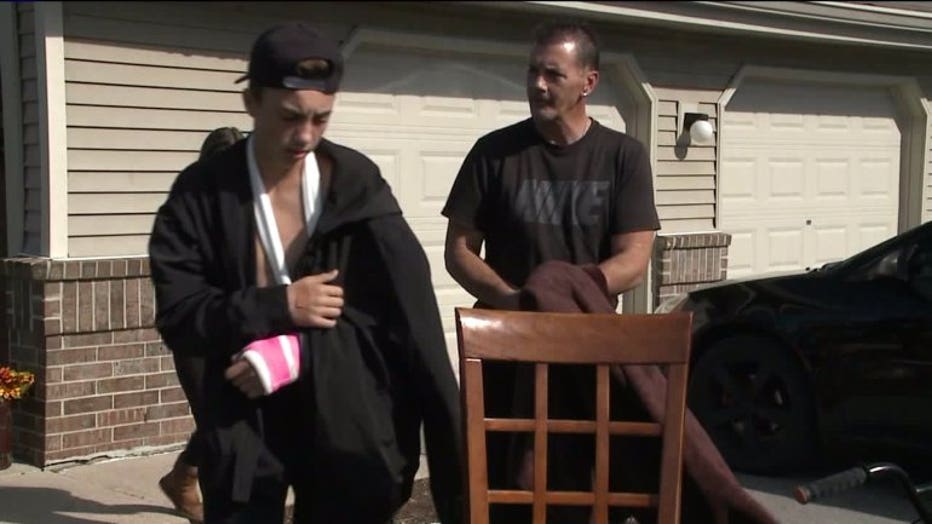 "I hope someone finds out something or someone even admits to it that they did it -- because I just couldn't believe no one even stopped to check if I was OK," Brady Evans said.

The victim and his family, as well as police are asking anyone who witnessed the incident or knows anything about the driver involved to call the Hales Corners Police Department at (414) 529-6140.

Meanwhile, a GoFundMe.com account has been set up to help raise money to cover Evans' medical expenses. CLICK HERE if you'd like to donate.