Saving the spot: Contact 6 helps family after construction threatens disabled son's routine


PLEASANT PRAIRIE — Having a child with a disability brings out a lot of love, but also comes with some real challenges. One mother turned to FOX6's Contact 6 after a construction project threatened to make her son's routine much more complicated.

Daniel Alfano is constantly on the go and uses a wheelchair to get around.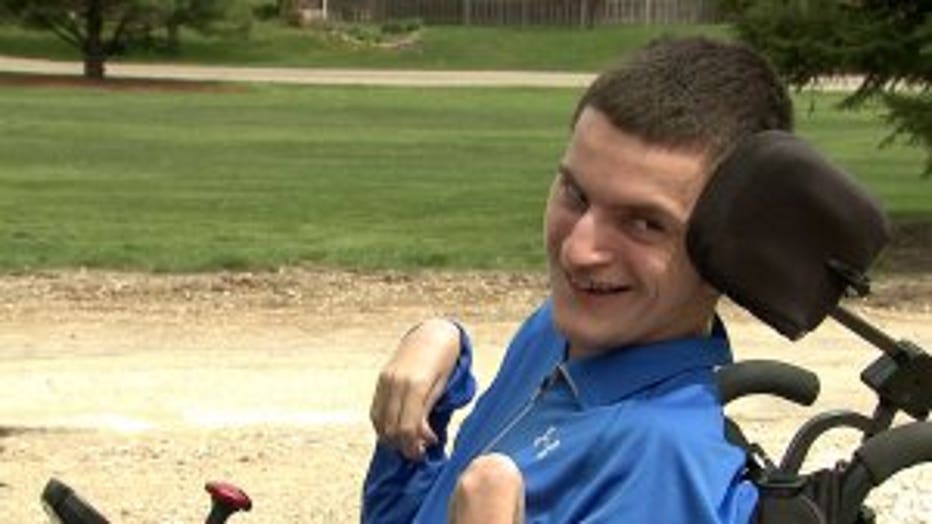 Daniel Alfano gives a big smile for the FOX6 camera.


"If you look at the mileage on my van, you will see that Daniel needs to go, to the lake, to the parks, whatever. Daniel is busy," said Kelly Alfano, Daniel's mother.

The only thing the 17-year-old with cerebral palsy seems to like more than getting out is the FOX6 camera, which he smiled at whenever he saw it.

"He's just a great kid and he just needs help with everything, and that's OK," Kelly said.

Getting Daniel in and out of his van takes several minutes. His family does that near the base of the driveway in a parking spot in the front of their home.

"I'd say I've been using that parking spot for almost 20 years," Kelly said.

But this spring, the family was told the parking spot had to go. The Pleasant Prairie Public Works Department planned to replace the spot with a grass terrace during an upcoming road construction project.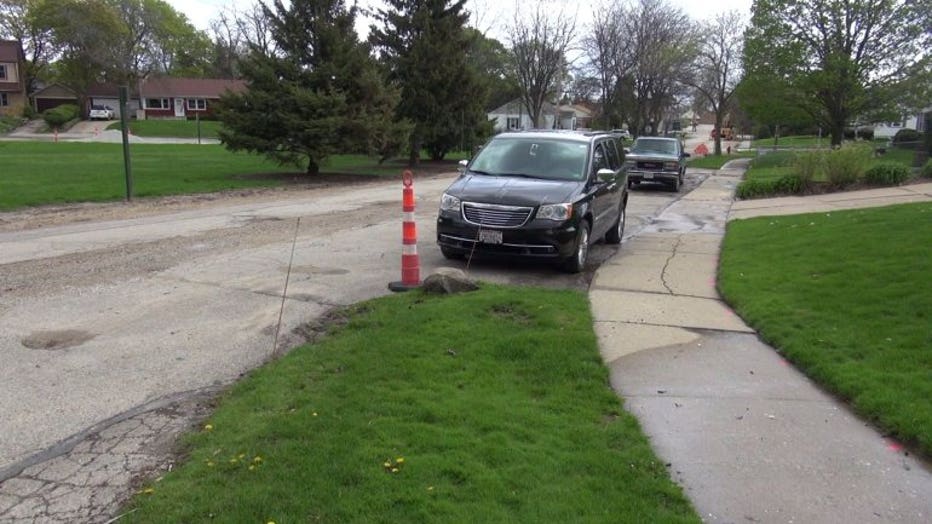 Parking spot in front of the Alfano's property the family uses to unload Daniel from his van.


The Alfanos said their driveway is too steep to unload a wheelchair.

"The driveway is much too pitched," Kelly said.

"We go through a ton of salt every winter to keep this from icing up and becoming a hazard," said Nick Alfano, Daniel's father.

In addition, Nick says their garage doors are much too narrow.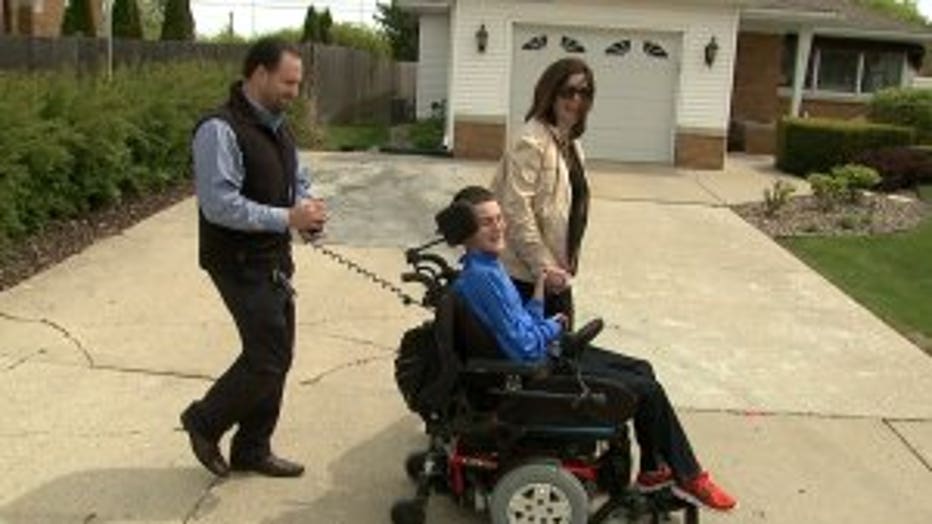 "There's not really much room side to side to get in or out of the vehicle," explained Nick.

The Alfanos said they'd park on the other side of the street, but it's a no parking zone. It means without the spot in front of their house, the family would have to unload Daniel in the street, bring him inside and then go back outside to park the car.

"Especially in the winter, it's very dark out. I don't want to stop in the middle of the road to unload him," Kelly said.

So, Kelly called a representative of the village and asked to keep the spot in front of her home instead of replacing it with grass.

"He explained to me that it's not in the plan and all that, and I just kept hearing about this plan," Kelly said.

After feeling like she was getting nowhere, Kelly called Contact 6.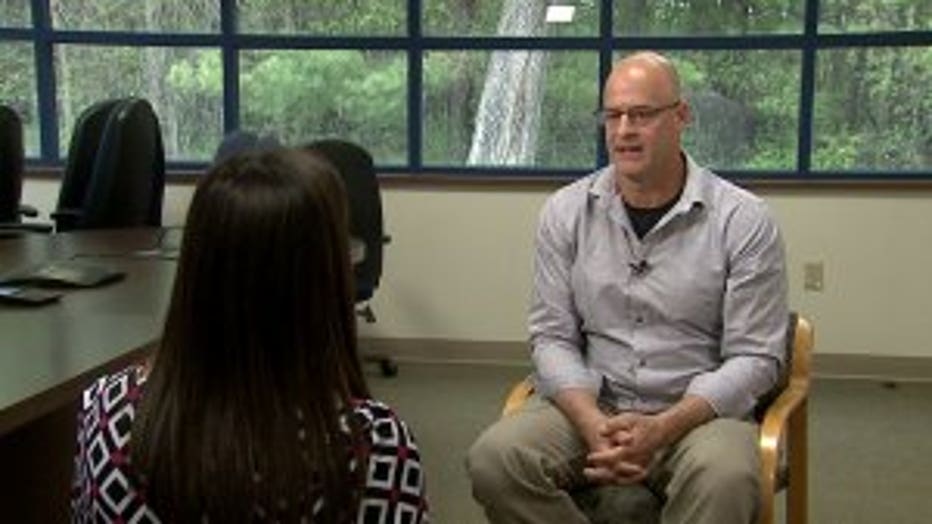 Contact 6's Jenna Sachs talks about the parking spot issue with Please Prairie Public Works Director John Steinbrink, Jr.


Contact 6 called the Director of Public Works -- John Steinbrink Jr.

"When our construction team was out doing some prep work for this project, they noticed some unpermitted parking areas in front of the Alfano property," Steinbrink said.

Steinbrink explained that the Alfano's spot is in the public right-of-way, which means it's not legal.

"The plan initially was to make some storm water improvements for those parking spaces, remove the parking spaces, and put a grass terrace there," Steinbrink said.

Contact 6 asked Steinbrink if that was necessary.

Within a couple of days, the village administrator went to the Alfano's property to check it out at Kelly's request.

"Saw the need of what Kelly had and their child," Steinbrink said.

The village decided to reverse its decision.

"We decided to go through and do the right thing and that's just put a parking space in there," Steinbrink said. "Sometimes you just have to do what's right."

Contact 6's Jenna Sachs got to surprise Kelly with the good news.

"They're going to pave it for you," Sachs told Kelly.

"I appreciate that a lot," Kelly said.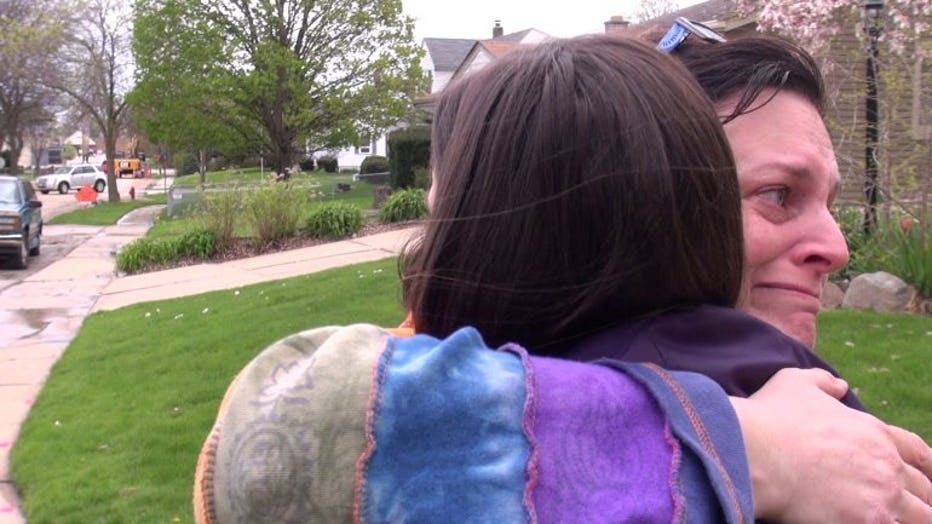 Kelly Alfano hugs Contact 6's Jenna Sachs after getting the news that the village will not replace the parking spot in front of her home with grass.


To some, this may seem like a small fight, but the Alfanos said it's going to make a big difference -- and it all gives Daniel just one more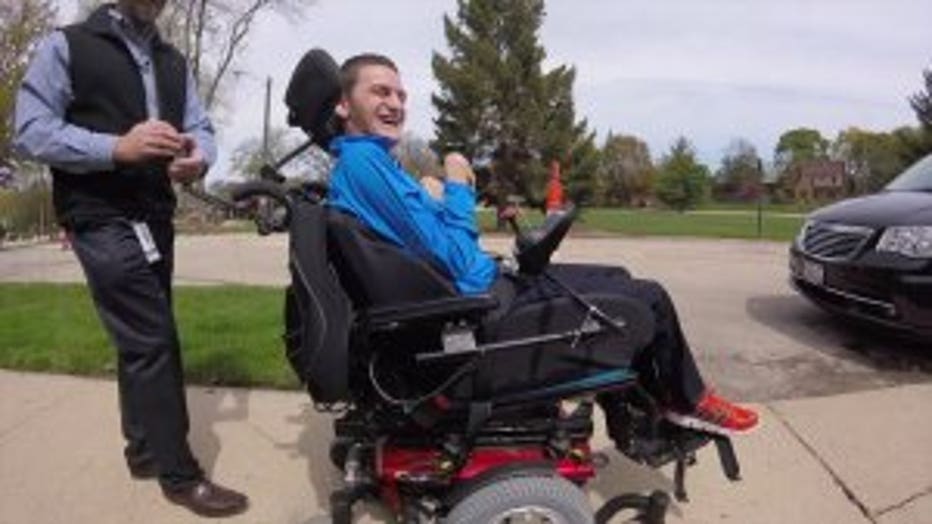 reason to smile.

Village officials said they'll make sure the spot is safe. They're going to pave it along with the rest of the street around July. They said it won't have much impact on the rest of the project. They said they recognize the family has some unique challenges and they're willing to make an exception.