Salvaging a car purchase: Milwaukee family turns to Contact 6 after unexpected issues with used car


MILWAUKEE — A Milwaukee family bought a car from an area repair shop and they say soon after, the problems started.

When they attempted to drive the Ford Explorer, it didn't go far. The transmission slipped. The car started or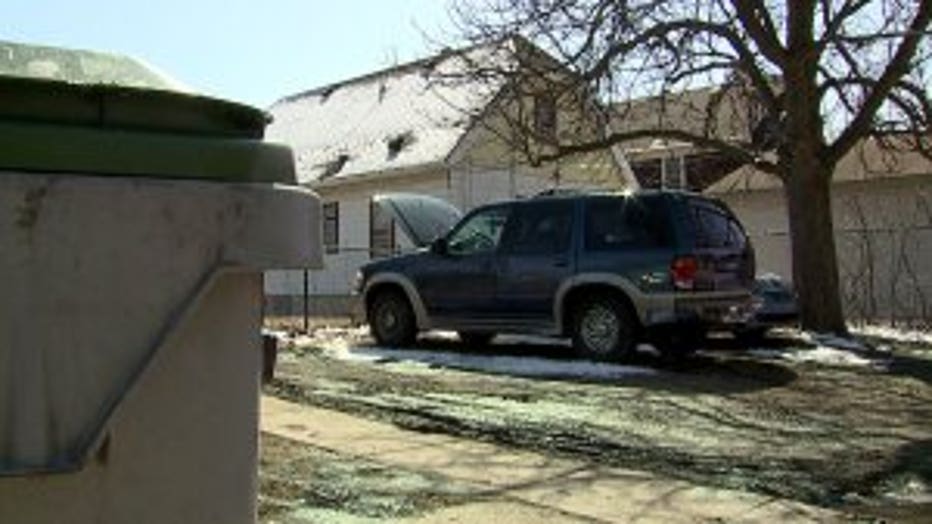 wouldn't drive at all. There was smoke, a burning smell and leaking fluid.

To add insult to injury, the family only had the car for a few weeks.

Lakeisha Taylor and Grace Washington bought the 2000 Ford truck from JB's Auto Repair in Milwaukee after seeing an advertisement on Craigslist. The ad read, "Drives and Runs Great !! No issues !! No Leaks !!!"

"The ad pretty much said, 'Nice, working, reliable vehicle,'" Washington recalled.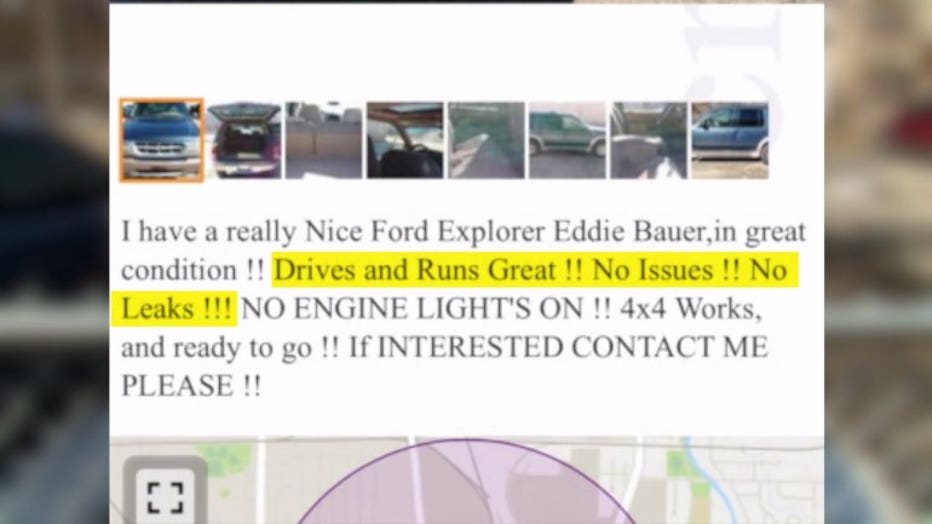 The women bought the car with cash for about $1,200. The only documentation for the sale was a one-page invoice from JB's Auto Repair.

They say just days later, the car wasn't running properly.

"My son was driving it to the gas station and he tried to put the gas in, and the gas was pouring back out," Taylor said.

So, they brought the car back to JB's for repairs. Soon after, the car started leaking fluid.

Washington and Taylor brought the vehicle to another mechanic who they say discovered a hole in the transmission.

"The mechanic lifted the truck up and there`s the big hole," Taylor said.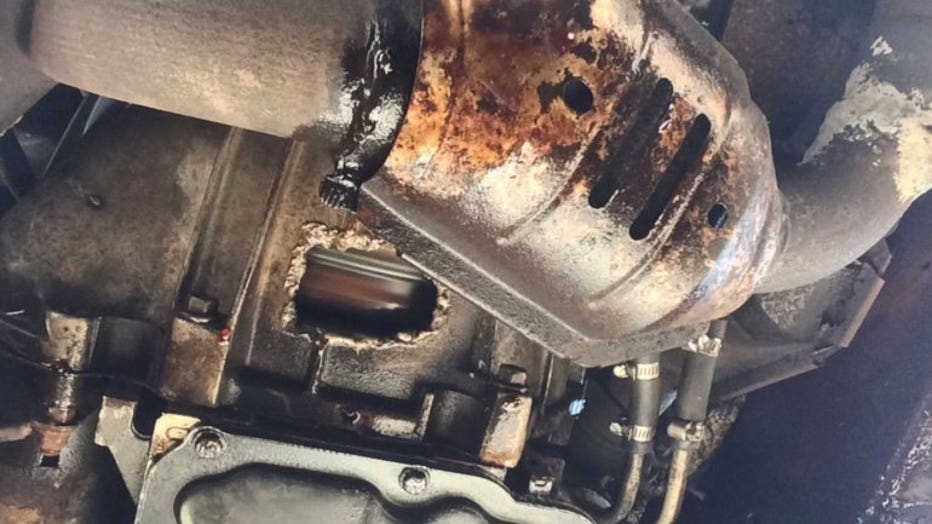 The women say the didn't see the car's title until after the sale. If they had, they would have noticed it was declared a salvaged vehicle.

"That means at some point in the history of that vehicle, there was an accident that caused a rather significant amount of damage to it," explained Michael Domke from the Wisconsin Department of Motor Vehicles.

JB's is not a licensed motor vehicle dealer in Wisconsin. Domke says that means Washington and Taylor have fewer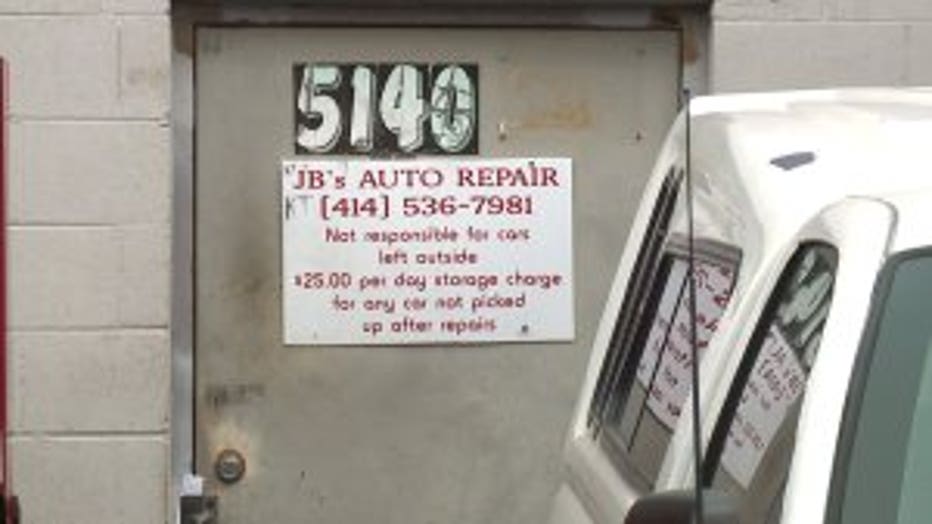 options for recourse.

"Because we have many rules and regulations that will help to protect the consumer," Domke said.

Domke says you have the right to know if the vehicle you're buying has ever been in an accident. In addition, before you buy a vehicle you can have it inspected by your own mechanic.

If it's a licensed dealer, you have a right to a buyer's guide.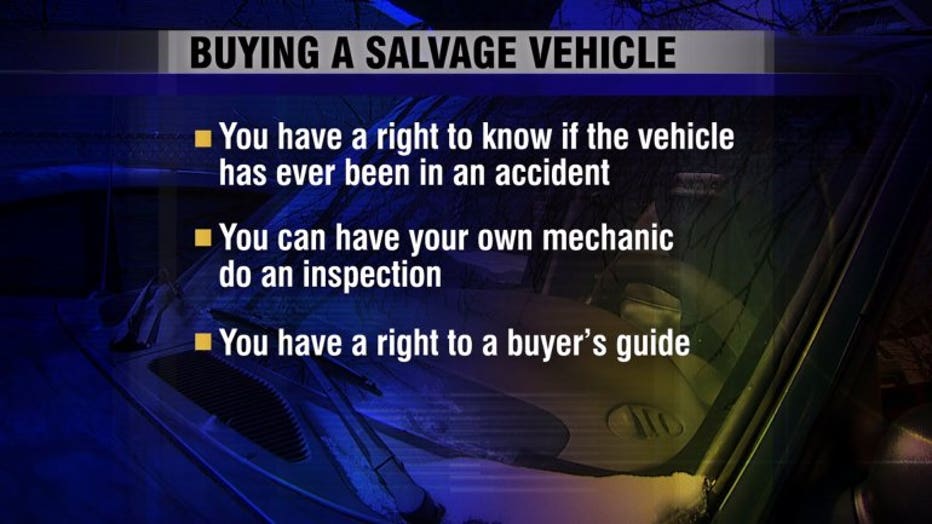 "On that buyer's guide it specifically identifies whether it was a salvage vehicle or any other incidents from the vehicle's history that you want to be aware of," Domke explained.

Just because a vehicle is a salvage doesn't mean it has no life left. These cars can be repaired, inspected by the State Patrol and put back into use.

"There are a lot of reputable shops that do the repairs and safely put them back on the road," Domke said.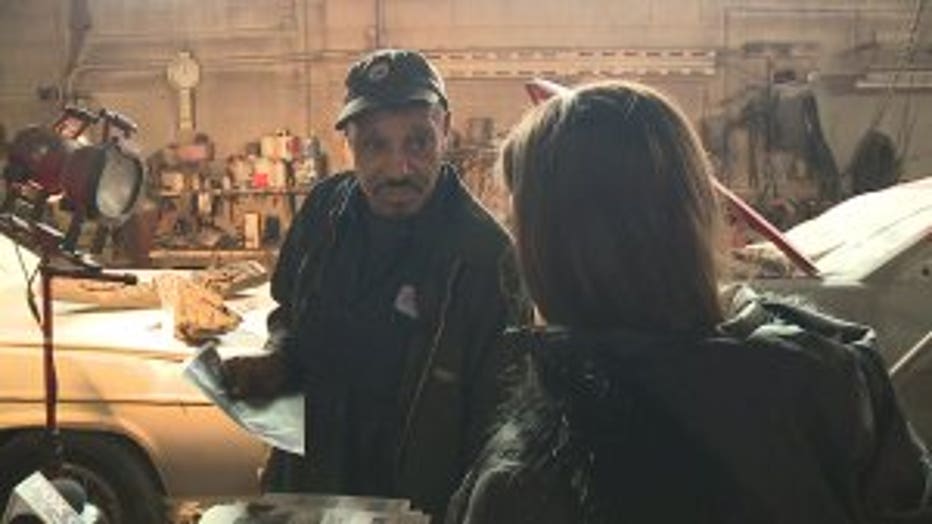 After trying to reach JB's owner, James Anderson, by phone, FOX6 Contact 6 reporter Jenna Sachs dropped in to discuss the sale. Washing and Taylor were in the area and joined Sachs for the conversation.

"I don't sell no vehicle if something wrong with it," Anderson said.

Anderson says he was only aware of minor issues with the truck. He denies ever touching the transmission or that there was a hole.

"I drove the car, the truck, everything working perfectly on the truck," Anderson said.

"Would you be able to come to some sort of compromise with them for a partial payment back?" Sachs asked Anderson.

After some negotiation, Anderson agreed to pay the women $400 towards repairs.

Washington and Taylor made a record of the transaction and received $400 in cash on the spot.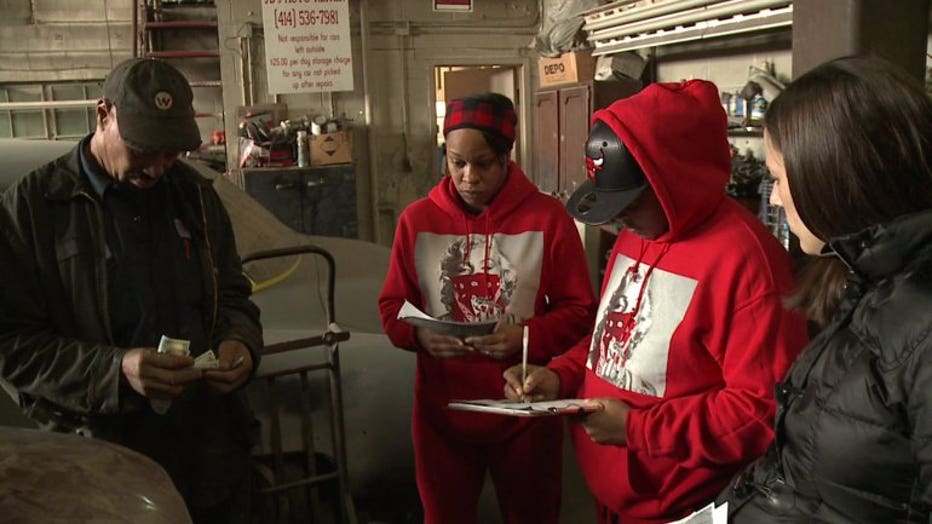 "I just really thank you guys so much but yeah, overall we are pretty much satisfied even though we're taking a small loss," Washington told Sachs.

After getting estimates for repairs, the women decided to sell their car for scrap for $450.

If you're buying a salvage vehicle, be aware the resale value will be low and you probably won't get a long-term warranty. The DMV recommends calling your insurance before buying, to ask whether your vehicle will be covered.