Russ Feingold endorsed by IBEW; Ron Johnson calls him a "career politician with little to show for it"


MILWAUKEE -- On Wednesday morning, October 5th, the International Brotherhood of Electrical Workers, or IBEW, endorsed Russ Feingold for U.S. Senate.

Feingold was at the State Council in Milwaukee on Wednesday morning to accept the endorsement.

IBEW cited Feingold's commitment to listening to the concerns of workers and businesses across the state.

"I'm the only candidate running for the U.S. Senate who is standing up for working families, and middle income families. Senator Johnson votes almost every time with the big corporations, the millionaires and the multi-millionaires, so the choice is real clear," Feingold said.

Campaigning at a plastics manufacturer in De Pere on Tuesday, October 4th, Feingold's opponent, Senator Ron Johnson talked about how important it is for Wisconsin and for the country to grow manufacturing.

"We've been out-resourced, but I think now that Wisconsinites are really paying attention to this race, when they really take a look at the two candidates, Senator Feingold, somebody who has not honored the pledges, is a career politician, 34 years in politics, and he has very little to show for it," Johnson said.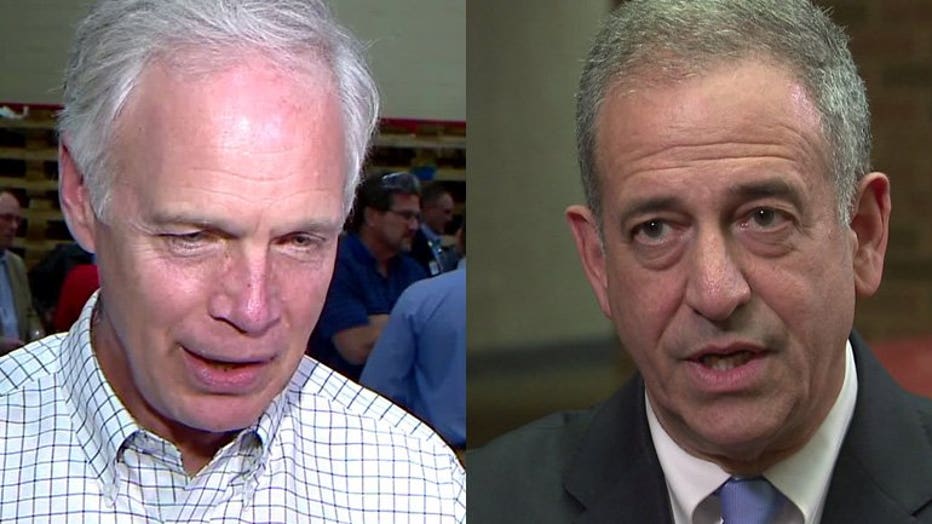 Sen. Ron Johnson, Russ Feingold


The latest Marquette University Law School poll, released on September 21st, shows Feingold leading Johnson 47% to 41% among likely voters. That's compared to Feingold's 48% and Johnson's 45% in August.