Ruben Casarez Jr. charged in stabbing at downtown Milwaukee MATC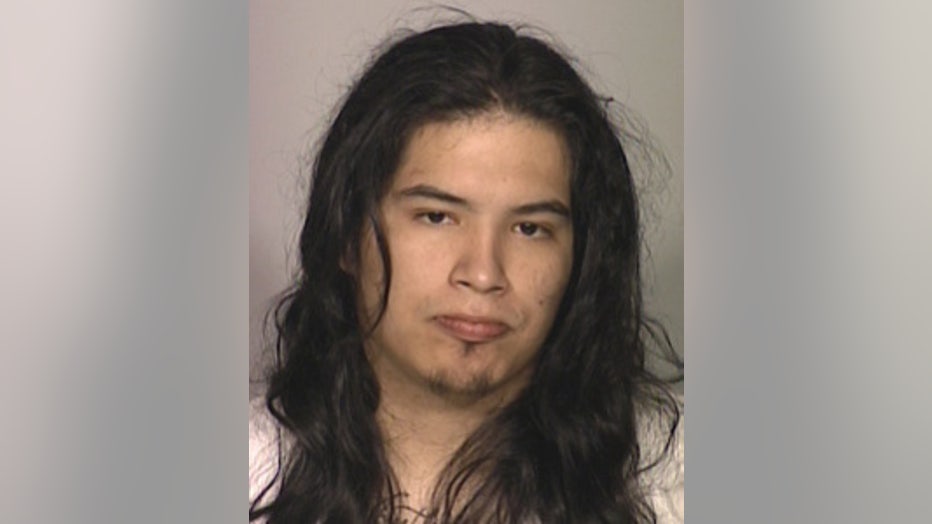 MILWAUKEE -- Ruben Casarez Jr. is now charged in connection with a stabbing incident that occurred at the Milwaukee Area Technical College downtown campus Wednesday morning, September 12th. The incident left 24-year-old Irene Johnson critical condition.
According to the criminal complaint, Johnson agreed to meet Casarez, her ex-boyfriend, to talk. She told police when she asked him what he wanted, he said, "There are two sides to me. The one you know and this me." He then began stabbing her with a butcher knife.
The stabbing occurred around 8:30 a.m. on the third floor of the main MATC building.
MATC Security and witnesses came to Johnson's aid, and held Casarez until police arrived to take him into custody.
FOX6 News talked with the two key people who stopped the attack on Johnson. They are George Baker and Marshall Harley. The two were sitting in the student government office at MATC talking about Harley's application to join the Student Government Association when the attack began.
"We heard some screams coming from down the hall," Baker said.
The two ran down a hall to a door where they heard the screams. The door was locked so they kicked it in. They saw Casarez repeatedly stabbing Johnson.
"My fight or flight instinct just, my legs start moving and I run towards him and I tackle him. I told George, 'Grab the knife, grab the knife,'" Harley said.
"It was all reaction. From that point on it was adrenaline. We worked in tandem, and we had never worked in tadem ever," Baker said.
When police arrived, they found Johnson lying in a large pool of blood. She had cuts and stab wounds to her hands, arms, neck and torso. She told police it was her ex-boyfriend, saying he "went crazy."
Though Baker and Harley's actions may have saved her life, the two men don't believe they're heroes.
"A lot of people are using that word 'hero' and to me, heroes are them firefighters, police officers, EMTs that are out there everyday," Baker said.
"I just helped out when, where help was needed," Harley said.
Casarez is charged with attempted first-degree intentional homicide, first-degree reckless injury, violation of domestic abuse injunction and bail jumping.
If convicted on all counts, Casarez faces more than 100 years in prison.
Monitor FOX6 News and FOX6Now.com for updates on this developing story.
Related stories: