Roommate of man arrested in suspected acid attack says he told him, 'I'm in trouble'


MILWAUKEE -- Surveillance cameras captured the moment a man threw suspected battery acid on another man's face near 13th Street and Cleveland Avenue in Milwaukee Friday night, Nov. 1. The incident prompted city leaders to speak out after claims the crime was racially motivated.

Milwaukee Mayor Tom Barrett on Monday, Nov. 4 held a news conference in response to the attack.

Police said a Milwaukee man, 61, was arrested on Saturday, Nov. 2 near 13th Street and Edgerton Avenue for the attack on Mahud, 42. According to police, the suspected acid attack followed a verbal altercation. The victim, who suffered second-degree burns, said the argument was over a parking spot.

"It was horrifying to see the actions that he took in response to a verbal altercation," said Mayor Barrett. "This is not what happens in a just society."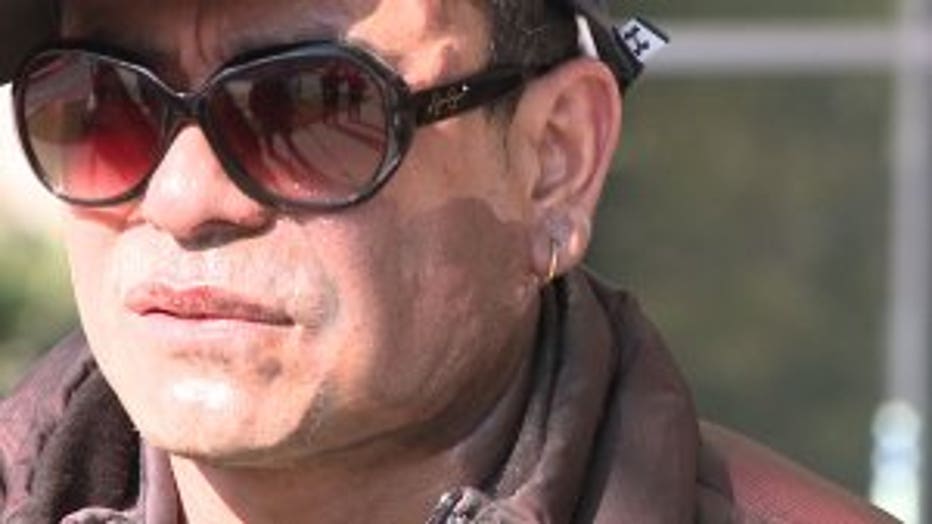 Acid attack near 13th and Harrison


Mahud described the attack on Saturday after he emerged from the hospital.

"He started talking," said Mahud. "'You don't respect my laws. You came to my country. You came here illegally.'"

Things soon escalated.

"He approached me with those hate words," said Mahud. "'Go back to your country. You don't belong here. This is my country.' He had a little bag he carried on the side," said Mahud. "Then, he pulled out a little bottle, and then I got concerned. I was ready to go to the restaurant, and I saw he did like this, and my reaction was just doing like this, and he threw me the acid."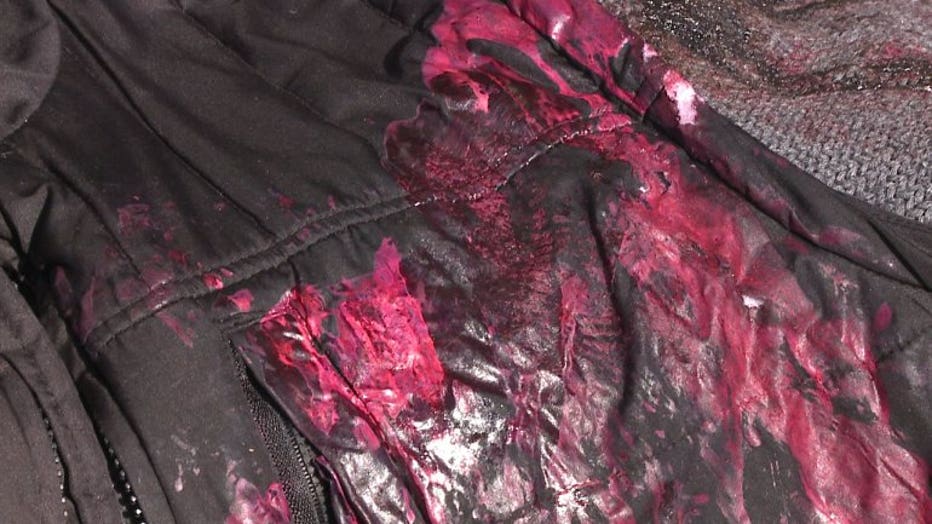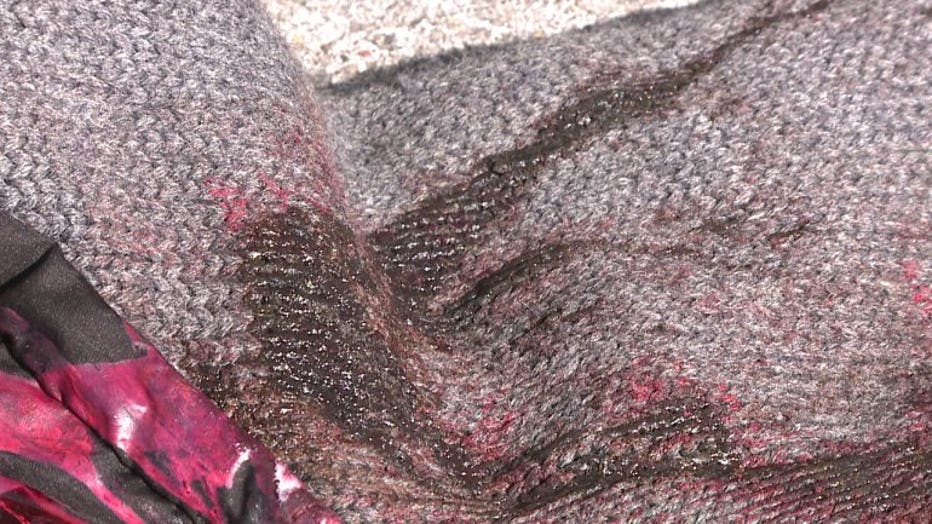 "The victim is a United States citizen," said Mayor Barrett. "He is an immigrant, but he is a citizen. He has as much right to be here as any one of us."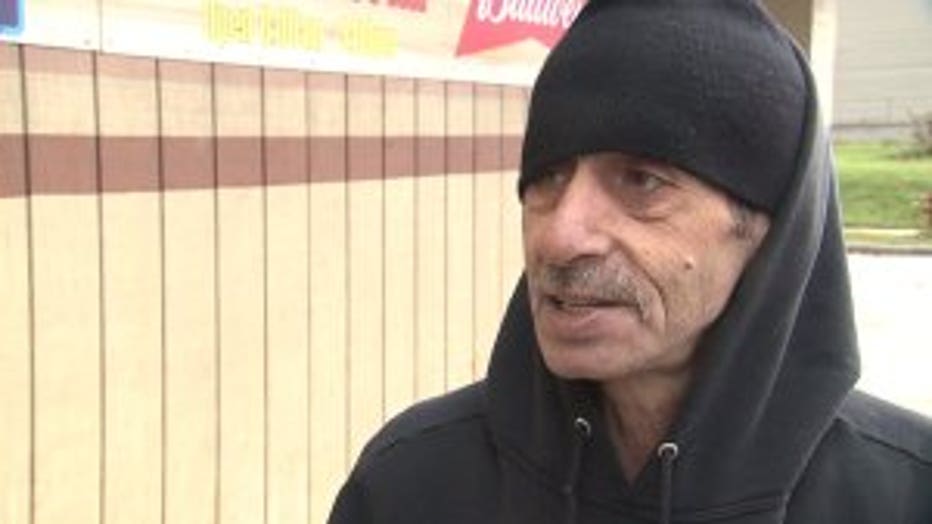 Mohammad Ishtiwi, the roommate of the man sources told FOX6 News was the person who was arrested in this case, said he's witnessed biogtry.

"You can tell he's a prejudiced person," said Ishtiwi. "Recently, the last couple of years, he changed."

Ishtiwi described the 61-year-old man as antisocial and short-tempered but said he never imagined his roommate would be accused of something so terrible.

"Saturday night when I walked in and everything was turned off in the house, I turned the light on and he said, 'I'm in trouble. They are coming for me,'" said Ishtiwi. "By the time he said that, police were knocking on the door."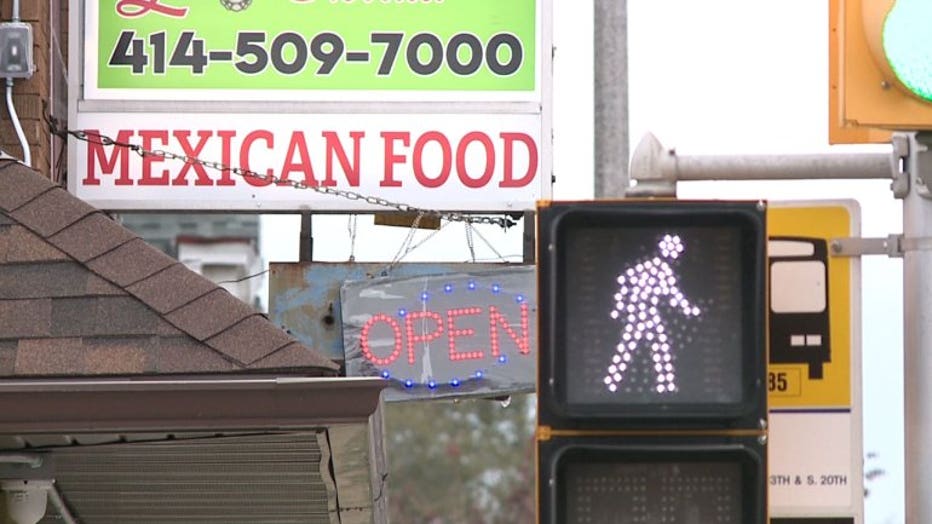 Police said Monday the "corrosive liquid" used in the attack was being tested, and charges would be referred to the district attorney.

Meanwhile, a GoFundMe.com account was set up for Mahud.




Rep. Gwen Moore (D-Milwaukee) released the following statement on the suspected acid attack: 

"I'm horrified to learn about this violent act of hate inflicted on an innocent member of our community. I am sending my deepest sympathies to Mahud Villalaz and his family.

"I thank the Milwaukee Police Department for their efforts to find the perpetrator who committed this awful attack.

"No person should feel vulnerable because of their ethnicity or identity. The bigotry and hatred driving the nationwide rise in hate crimes aims to sow division, but Milwaukee will not stand for it. Instead, we must continue to embrace and love our neighbors. The fabric of our communities is strengthened by our diversity, which makes Milwaukee such a special place to live."

Senator Tim Carpenter, (D-Milwaukee) issued this statement:

"On Friday night, outside of La Sierrita Restaurant on South 13th Street, a man was targeted because of his appearance, treated like he was not an American, and then viciously attacked with caustic acid. His attacker was carrying a bottle of battery acid with him. The attacker accused Mahud Villalaz of coming to America illegally, Mr. Villalaz explained that he is a long-time American Citizen. The attacker became angry and threw the contents of the bottle into Mahud's face, hospitalizing him with second degree burns and leaving his skin discolored."

"I am sickened by the idea that this happened in the neighborhood where I grew up, in a city that is so proud of its immigrant heritage."

"The Southside of Milwaukee is famous for its Polish ancestry, it is also home to Native Americans, German-Americans, African-Americans, and Hmong-Americans, to name only a few. Today a young and growing Latino culture is taking root and blossoming into an integral part of our community. This shifting culture, that has allowed so many different peoples and ideas to call Milwaukee home, is one of the great strengths of our community."

"When his attacker accused him of invading this country, and coming here illegally, Mahud bravely stood up for himself, explained that he was a citizen, and said, 'People come here from other countries for a better life.'"

"This idea, that no matter where you come from, you can build a better life for yourself and your children, is the American Dream. It is our nation's promise to the world, and our strongest virtue. As the descendent of immigrants, whose motives live today in my fellow countrymen like Mahud Villalaz, I condemn this attacker, and urge our community to break down notions of racial division, so that we can become stronger together. In the last few years, this type of verbal abuse and physical violence against Latinos and other groups has dramatically increased."

"I would like to thank Chief Alfonso Morales, and the City of Milwaukee Police Department, for their dutiful and swift response to this event. Our brothers and sisters within the Latino community have begun to let us know that this type of attack makes them worried that they might be targeted like Mahud. I know that Chief Morales and MPD work tirelessly to keep our neighborhoods safe."

"I would also like to thank Mahud Villalaz, for standing up for himself as a U.S. citizen that night, and speaking out about what happened to him. It shows us that we must come together and support each other to keep the American Dream alive, in honor of our ancestors, and with hope for our children."

"Hate has no home here!"

Officials with LULAC, the League of United Latin American Citizens, called on Milwaukee police and the district attorney "to charge this case as a hate crime," releasing this statement:

"LULAC Wisconsin is outraged over the racially motivated attack on a member of our Latino community on Milwaukee's Southside."

"Mahud Villalaz, 42, an American citizen, suffered second-degree burns to his face after a white man described in his 50s or 60s berated him with racial slurs and then threw acid at his face. The incident took place on Friday evening at the corner of 13th and Cleveland Ave."

"Lupe Martinez, LULAC WI State Director, "Our concern and prayers to Mahud Villalaz, his family, and the entire state over the alleged anti-immigrant verbal attack followed by a physical attack of being sprayed with acid in the face.""

"Police are investigating and have a person of interest in custody."

"LULAC is demanding that Milwaukee Police and Milwaukee County District Attorney charge this case as a Hate Crime."