"Rolling straight at us:" Couple's vehicle destroyed by semi's wheel on way home from viewing eclipse


MILWAUKEE -- A Milwaukee couple is fortunate but frustrated after surviving a close call on the interstate. They're dealing with more headaches trying to get the matter resolved.

In August, Jim and Laura Hahn were driving back from viewing the solar eclipse near St. Louis when the wheel fell off a truck and slammed into their van. They said it was the beginning of an ordeal that has yet to end.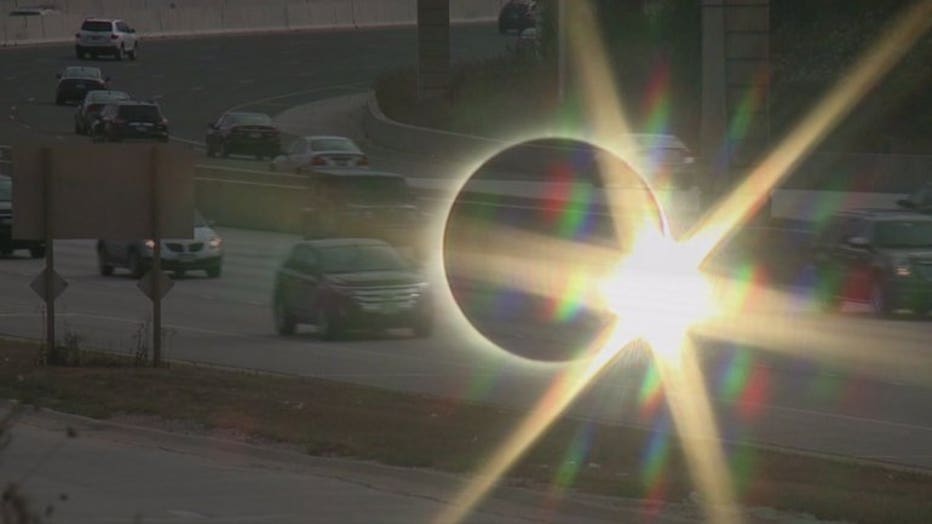 "I didn't see anything until about a second before it hit," Jim Hahn said. "It wasn't bouncing. It wasn't tumbling. It was rolling straight at us."

On August 22nd, they were on their way back up I-55 near Litchfield, Illinois when two wheels came off a semi headed south. One of the wheels headed for the Hahn's van.

"I just see this black object coming toward us and, really, very little time to react," Hahn said.

The wheel slammed into the side of their van.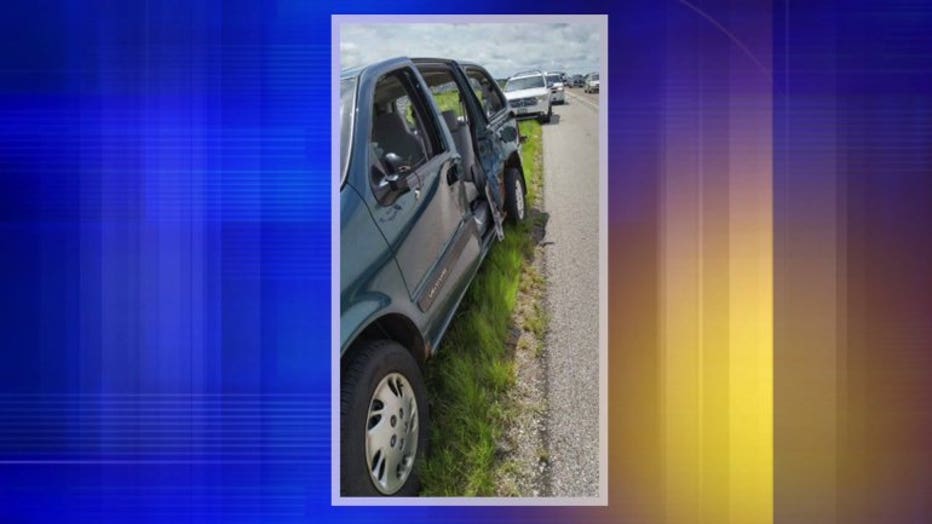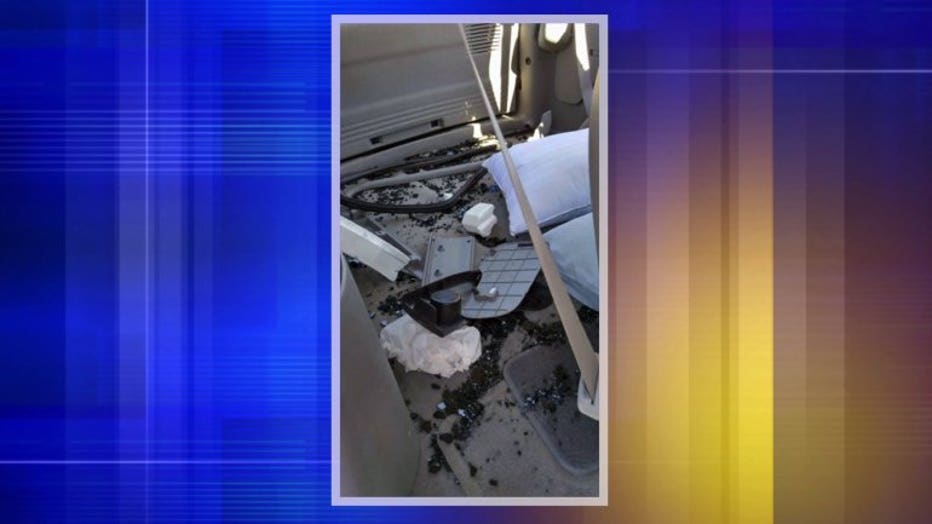 "It's like it blew in, like rain. All these tiny particles of glass all over my face," Hahn said.

Stopped on the shoulder, they realized they extent of the damage.

"I turned to my wife and said 'Laura, half our vehicle is gone' because all I could see was open air," Hahn said.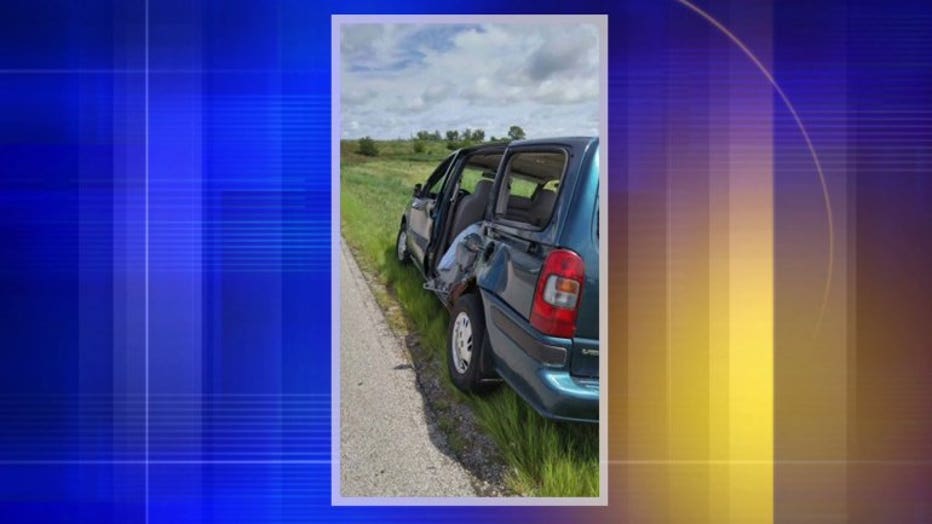 The couple suffered minor injuries. They figured it would be an open-and-shut case with the semi's insurance company, and instead, it's been a major headache.

"When we finally did talk to them, they were claiming it was an act of God," Hahn said.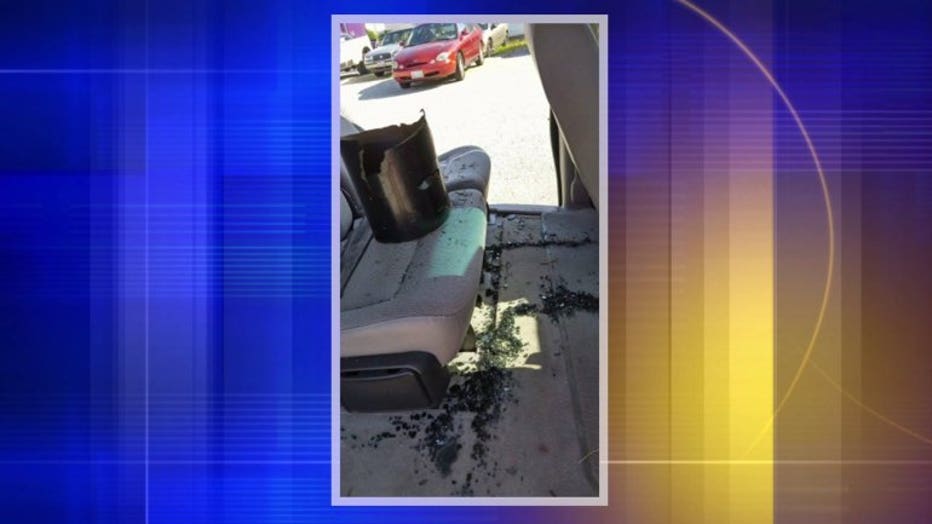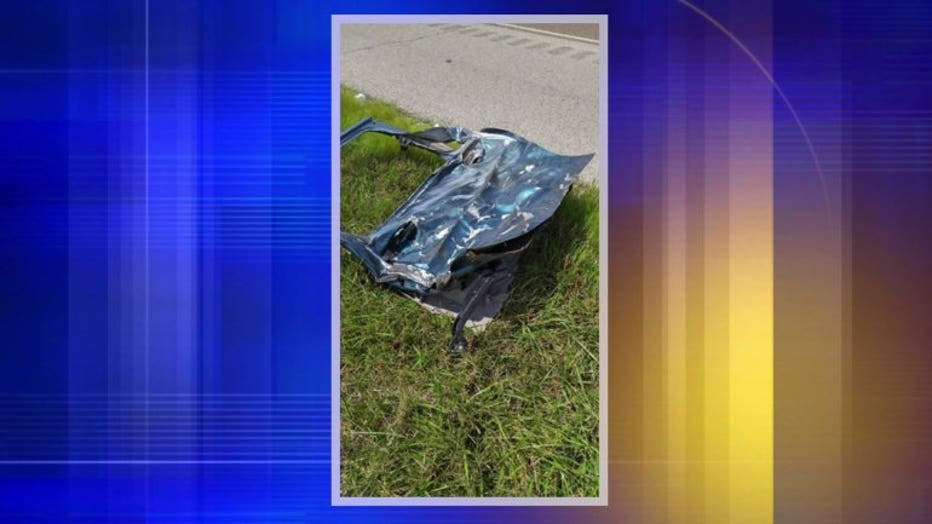 An "act of God," despite the fact the trucker was cited for driving with a suspended CDL and failing to comply with safety regulations. Hahn said one witness who stopped to help told him he investigated crashes for a living.

"He said this was not something that happened suddenly. There was a wear pattern. This wheel had been loose for a long time," Hahn said.

The truck's insurer, a Minnesota-based company, did not immediately respond to our requests for comment.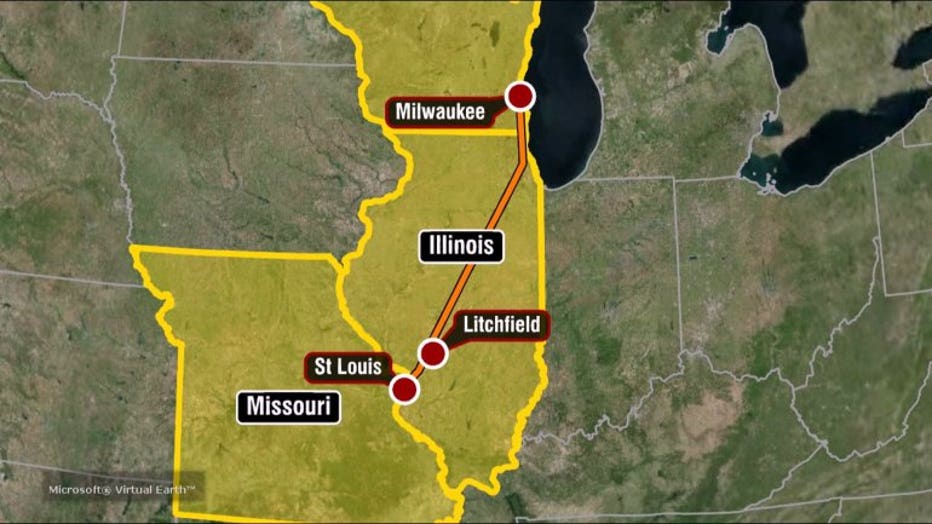 The Hahns lost their van and a 40-year-old telescope, but they said what they want most is some accountability.

"It will happen again because there's no penalty," Hahn said.

While they're grateful to have not been badly hurt, the Hahns believe that has hampered their ability to fight the truck's insurer. They worry the lack of medical costs and the fact their 2003 minivan had greatly depreciated has made their case unattractive to attorneys

"We talked to a lawyer and the lawyer was not interested because there's not enough money involved," Hahn said.

FOX6 News will continue to follow up with the insurance company to get their response to the Hahns' claim. The Hahns are hoping the company will eventually pay for repairs and acknowledge this wasn't just an "act of God."

A 2016 AAA report found that between 2001 and 2014, there was a 40 percent increase in reported accidents  that involved vehicle-related debris, including tires and wheels.