Restaurants at Eleven25: Old Pabst Brewery now brick-and-mortar home for popular food trucks


MILWAUKEE -- Whatever your preference, whatever your flavor -- from the Far East to good ol' Wisconsin cheese -- there's something for everyone at the Restaurants at Eleven25.

"At first they're like, 'I don't really know it. I've never had it. Is it spicy?' We explain it," said the Filipino brother-sister duo of Matt and Alexa Alfaro, who own the Meat on the Street.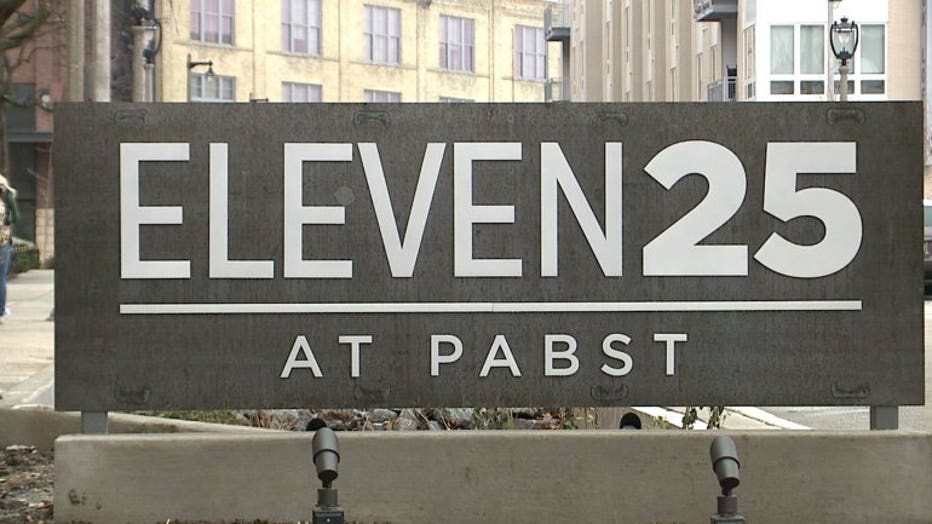 A renovated building in the old Pabst Brewery offers apartments for students from the various colleges in Milwaukee. That opened in August, but Monday, December 5th was the grand opening for the food court -- which serves residents and the general public.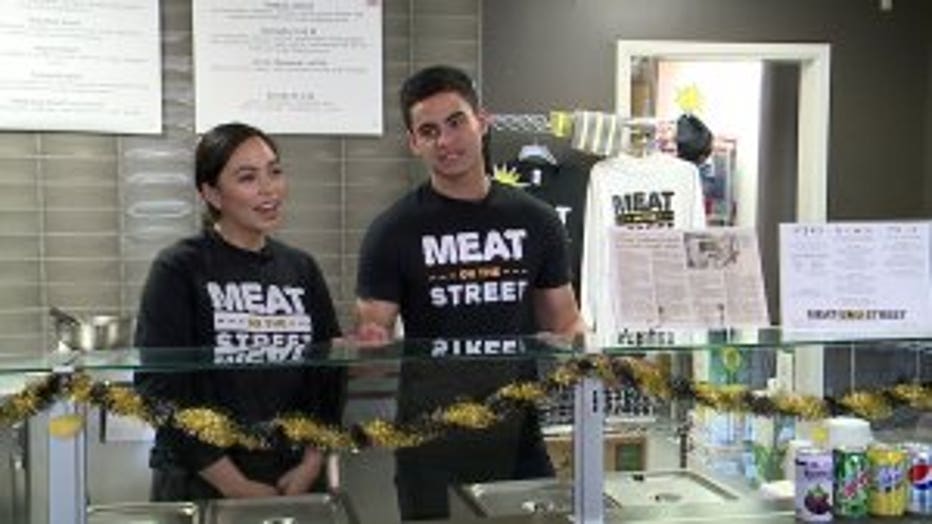 "There is not a whole lot around as far as entertainment, food, stuff to do on your lunch break -- so this is a welcome sight," said Paul Redding, who works at the Milwaukee County Medical Examiner's Office across the street.

"It's not as much competition. As it is, we are just a great destination for dining," said Upper Crust Pizza owner Andrew Galvin.

It's a particularly exciting venture for Meat on the Street and the Gouda Girls. Both are popular food trucks throughout the city, but now have their first brick-and-mortar locations.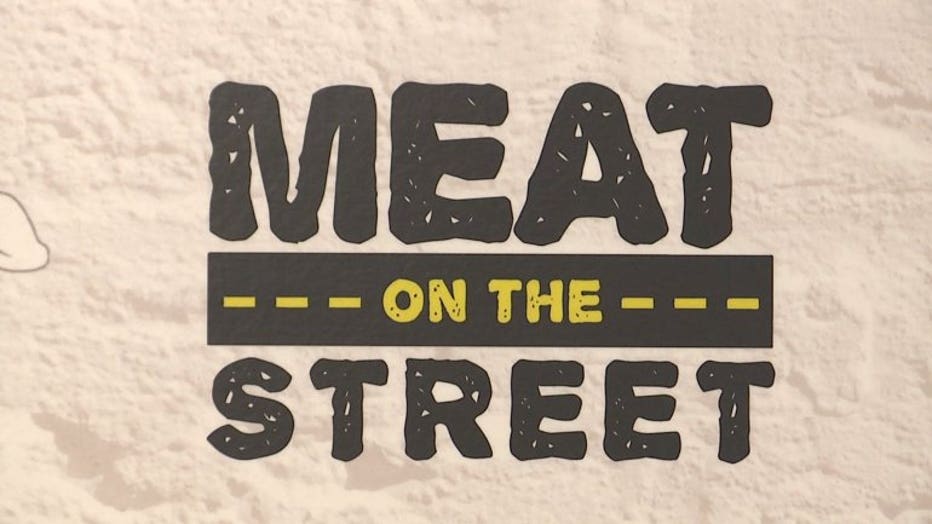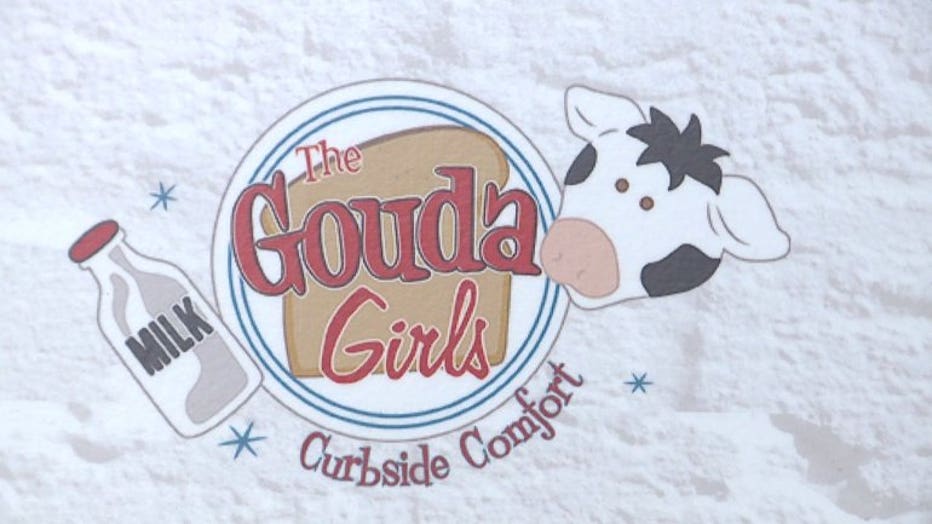 "It's really nice that we have something that you're guaranteed to find every single day, 11 hours a day," said Alexa Alfaro.

"I can only imagine where the menu will go," said Tina Tonn, one half of the Gouda Girls.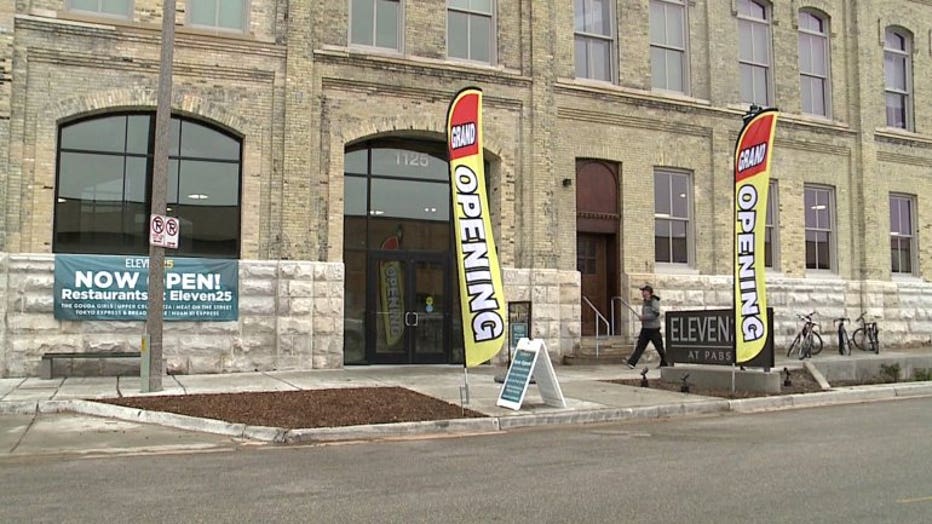 Located a couple blocks from the Bucks arena, new and old, the Restaurants at Eleven25 hope to be part of a continued revitalization of downtown Milwaukee.

"This building was like a 'wow' moment for us. We were like 'we really could be part of this? Part of Milwaukee's historical building sites?'" said Tina's partner, Katherine.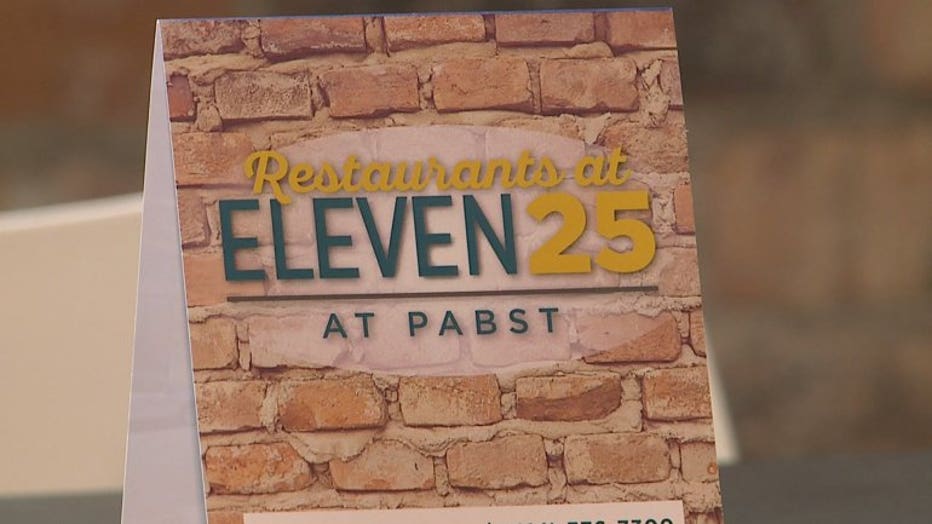 "Quite honestly, it just might be a gold mine -- and why not go for it?" Galvin said.

The Restaurants at Eleven25 are open seven days a week.