Republicans, Democrats rally as race for US Senate heats up in Wisconsin
MILWAUKEE -- The clock is ticking until Election Day -- and the race for U.S. Senate in Wisconsin is heating up.

On Friday, Nov. 2, another U.S. senator came to Wisconsin to campaign for the Democratic incumbent, Tammy Baldwin. Elizabeth Warren, the senator from Massachusetts, gave a fiery speech at a labor hall in Milwaukee. Meanwhile, supporters of Republican challenger Leah Vukmir gathered at a restaurant in Watertown.

The Democrats' push this close to Election Day had not only Lt. Governor hopeful Mandela Barnes appearing with Sen. Baldwin. Sen. Warren also came to drum up excitement. Baldwin told the crowd she will fight for better health care coverage.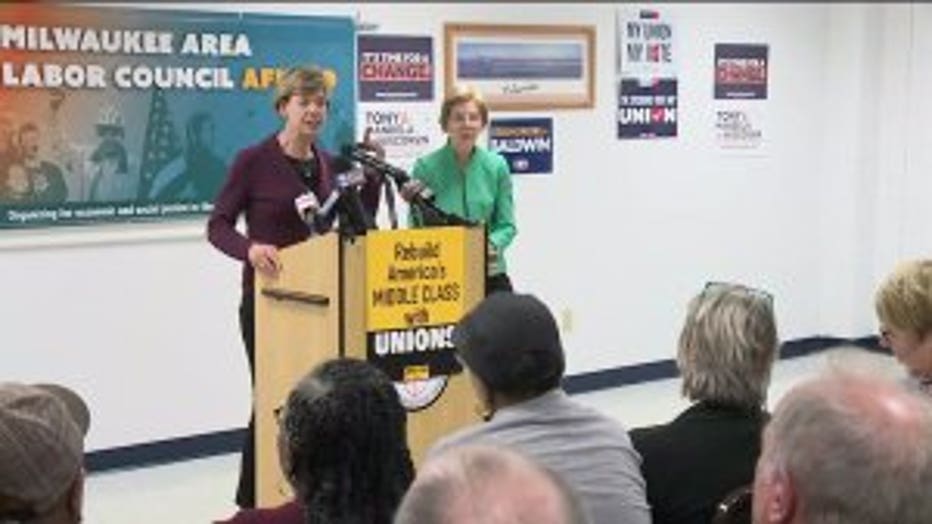 "They have figured out I'm not afraid to stand up to them -- and I'll do it every time because I'm fighting for Wisconsinites," Baldwin said. "And whether it's standing up to the big pharmaceutical companies because my friend Diane who lost who drug coverage found out her MS medication was $90,000 a year and had to stop taking it -- or the EpiPens which doubled in price."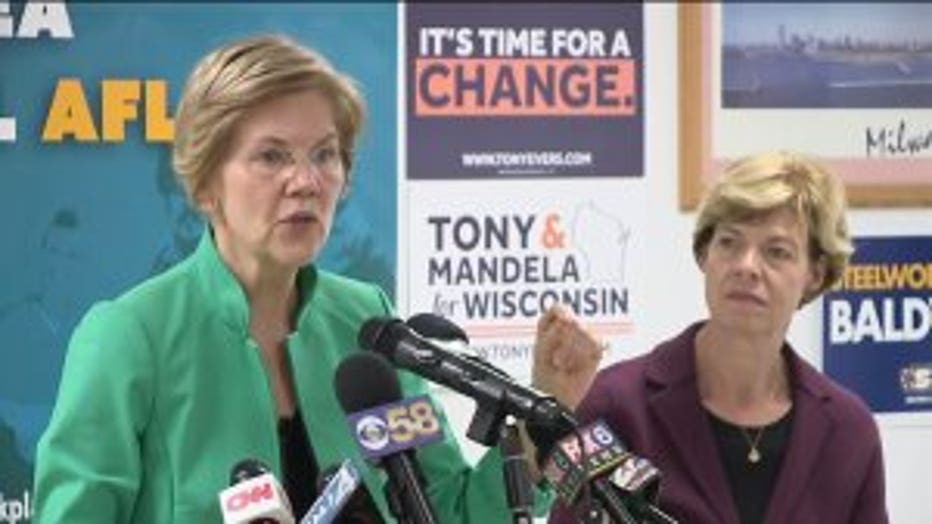 "They said we're just going to take away health coverage for people with pre-existing conditions. Going to do all of that," Warren said. "And the Republicans cheered them. And the spectacle of these guys giving each other high fives on how millions of people were going to lose their health care coverage. Tammy and I stood together when healthcare for millions of people in this country -- held by a single thread. One vote."

"It is very overwhelming that after all these miles and all these counties -- to know we're down to the last few days," Vukmir said.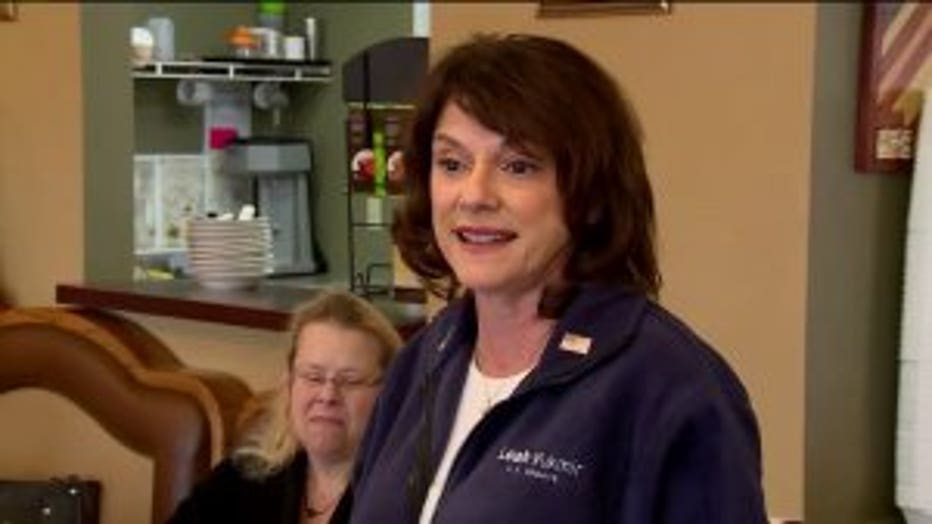 Republican challenger Leah Vukmir met with voters at a Watertown restaurant on Friday. She advocated for the president's policies and attacked her opponent.

"Her plan is extreme. It is more extreme than Canada's; more extreme than England's socialized medicine," Vukmir said. "This nurse is not going to let that happen and I need your help."

Sen. Baldwin did not specifically mention Vukmir in her speech. But she spoke about Republican policies in general.