Rep. Jim Sensenbrenner to retire from Congress in January 2021: 'I look forward to finishing strong'


WASHINGTON -- Longtime Wisconsin Republican Rep. Jim Sensenbrenner, known for his role in the impeachment of President Bill Clinton and passing the anti-terrorism Patriot Act after 9/11, said Wednesday, Sept. 4 he will not seek re-election.

Sensenbrenner, 76, said he will retire from Congress in January 2021, at the end of his current term.

Sensenbrenner has served in Congress for 40 years, representing southeastern Wisconsin. Before that, he served 10 years in the Wisconsin Legislature.

Sensenbrenner said that when he began public service in 1968, he said he would know when it was time to step back. He says he's determined that after he completes this term — his 21st in Congress — "it will be that time."

"I think I am leaving this district, our Republican Party, and most important, our country, in a better place than when I began my service," Sensenbrenner said in a statement.

Sensenbrenner announced his retirement Wednesday on The Mark Belling Show on WISN-AM.

The veteran GOP lawmaker said he is not retiring because he is worried about a re-election challenge and that his decision is unrelated to his serving in the minority. He said he plans to serve out his current term and that he will back "the Republican ticket from top to bottom" in 2020.

"There is nobody running against me. Nobody can say they've pushed me out. I am doing this on my terms," Sensenbrenner said.

Sensenbrenner served six years as chairman of the House Judiciary Committee, where he led passage of the anti-terrorism Patriot Act after the 9/11 attacks, but helped scale back the Nation Security Agency's powers when it was revealed that the agency was secretly collecting Americans' phone and online records.

During President Bill Clinton's impeachment case, Sensenbrenner gave the opening statement for the team of House members that unsuccessfully tried to persuade the Senate to convict Clinton and drive him from office.

Former House Speaker Paul Ryan, a fellow Wisconsin Republican who retired after 2018, called Sensenbrenner "a statesman, a person of remarkable character, and his presence and wisdom will be sorely missed in Congress."

"He has provided an amazing example for generations of Wisconsin Republican legislators to follow and showed us how to be effective advocates and representatives," Ryan said in a statement.

While known for his sometimes biting conservative rhetoric, Sensenbrenner also worked with liberal Democrats on some issues, including civil liberties.

Sensenbrenner's announcement follows the recent decision by Wisconsin GOP Rep. Sean Duffy to resign from Congress. Duffy announced that he plans to resign on Sept. 23 to spend more time with his family after learning his ninth child, due in October, has a heart condition.

Sensenbrenner was among the wealthiest members of Congress thanks to family inheritance. He also won a $250,000 lottery jackpot in 1997.

Sensenbrenner issued the following statement:

"When I began my public service in 1968, I said I would know when it was time to step back. After careful consideration, I have determined at the completion of this term, my 21st term in Congress, it will be that time.

"For 40 years I have held over 100 town hall meetings each year; I have helped countless individuals when they have encountered difficulties with the federal government; I've taken 23,882 votes on the House Floor; been the lead sponsor or co-sponsor of 4299 pieces of legislation; ushered 768 of them through the House for passage, and watched as 217 of them have been signed into law by six different presidents.

"I think I am leaving this district, our Republican Party, and most important, our country, in a better place than when I began my service.

"It has been my privilege to serve the people of Southeast Wisconsin and I have found true fulfillment in all the challenges and many accomplishments that have peppered my long career. It is rare when life presents the perfect opportunity to make an impact in a way that has been so meaningful. I am forever grateful.

"I will have many more things to say as I serve out my final term, but I will start here by sincerely thanking, first, my family, along with my supporters, my colleagues, and my staff. The many people who have supported my career have mostly gone uncelebrated, but I will purposefully set out in the next year to say my thanks and let them know I could not have done it alone. I look forward to finishing strong and beginning my next chapter."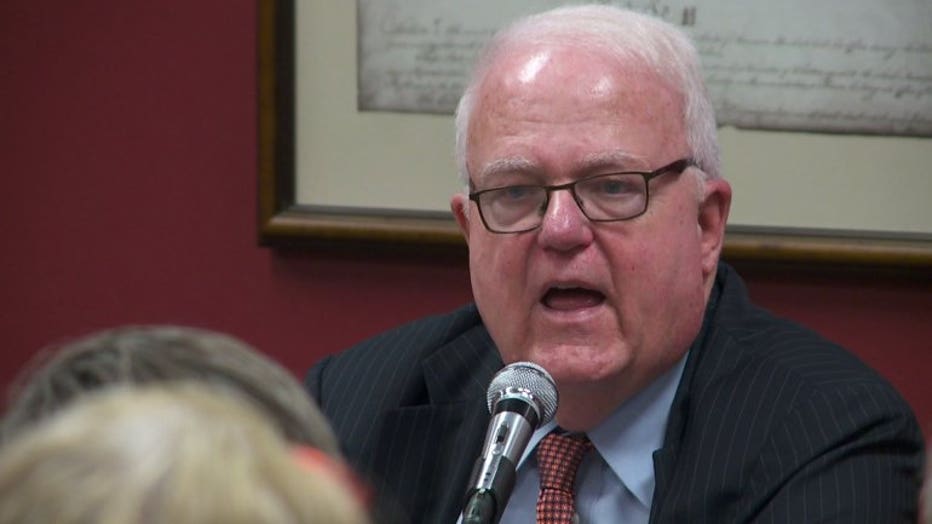 Reaction to Sensenbrenner announcement

Sen. Ron Johnson

"Jim Sensenbrenner has faithfully served his constituents, Wisconsin, and America for 40 years. His list of accomplishments is long and impressive. As the dean of our congressional delegation, his legislative acumen and leadership will be missed. I wish him and his family all the best in his well-deserved retirement."

Rep. Glenn Grothman

"Congressman Sensenbrenner has been a staple of Wisconsin politics for decades. From the time I first entered public service, Jim has been a role model for me. He is well-known throughout the state for the number of town hall meetings he holds. When I was a state legislator, I must have attended over 400. I have always admired his unwavering commitment to Wisconsin values and conservative ideas and appreciate his passion to fight for civil liberties. I look forward to spending another 15 months with him."

Rep. Bryan Steil

"Jim Sensenbrenner is a legend of Wisconsin politics and will be missed. His relentless commitment to both listen to and serve Southeast Wisconsin is what has made him an outstanding legislator for 50 years. From leading efforts to keep America safe after 9/11 to serving as a fiscal watchdog constantly looking out for taxpayers, Jim has been a stalwart public servant. While his presence will be deeply missed in Congress, his reputation for doing the right things for the right reasons will long outlast his tenure. I will miss serving with Jim in the House."

Republican Party of Wisconsin Chairman Andrew Hitt

"It's hard to overstate the legacy of Congressman Jim Sensenbrenner. For the past forty years, he has been a larger than life figure in Wisconsin's conservative movement. His service has been virtually unmatched, and his commitment to his constituents and the people of Wisconsin has been tireless. While there is no doubt that Congressman Sensenbrenner's retirement will leave a void in our party for years to come, we are so incredibly grateful for everything he has given to us, and we hope he will continue to provide guidance to our party for years to come. I, along with everyone at the Republican Party of Wisconsin, wish Rep. Sensenbrenner the absolute best in his retirement."

Mike Gallagher

"Over his four decades in Congress, Jim Sensenbrenner has demonstrated how to represent the people of Wisconsin with honor and distinction. He has been an instrumental voice in the key policy debates of our time, and his passion, expertise, and wisdom will be greatly missed in the House of Representatives. I am proud to call Jim a friend and am grateful for all that I have learned from serving with him in Congress."

Kurt Bauer, Wisconsin Manufacturers & Commerce

"Congressman Sensenbrenner has been a strong advocate for his district and Wisconsin for more than 40 years. Wisconsin's business community has enjoyed a productive relationship with him during his time in office, and he has been both a true statesman and protector of free enterprise in Washington. His leadership and knowledge will be missed. WMC thanks him for his years of public service and wishes him all the best in the future."

Waukesha County Executive Paul Farrow

"Jim Sensenbrenner is a stalwart conservative and the most dedicated representative of his constituents that our state has ever seen. His passion to serve the people of his district has not waned in his 40 years in Congress. Having had bills signed by six presidents, both Republican and Democrat, that have served during his tenure says so much about his ability to get things done in the best interest of our country.

"Jim is a model public servant that we can all hope to emulate. I continue to value our friendship and wish him the best of luck for a healthy and rewarding retirement."

State Sen. Scott Fitzgerald

"Jim Sensenbrenner is a conservative icon in Wisconsin. From Reagan to Trump, Jim helped build Southeast Wisconsin into the Republican stronghold that it is today. He advocated passionately on behalf of the unborn and the disabled. He stood up for taxpayers and was always accessible to his constituents."

"The people of the Fifth Congressional District have benefited from Jim's strong conservative voice for years, and now more than ever they deserve another strong conservative voice fighting on their behalf in Washington."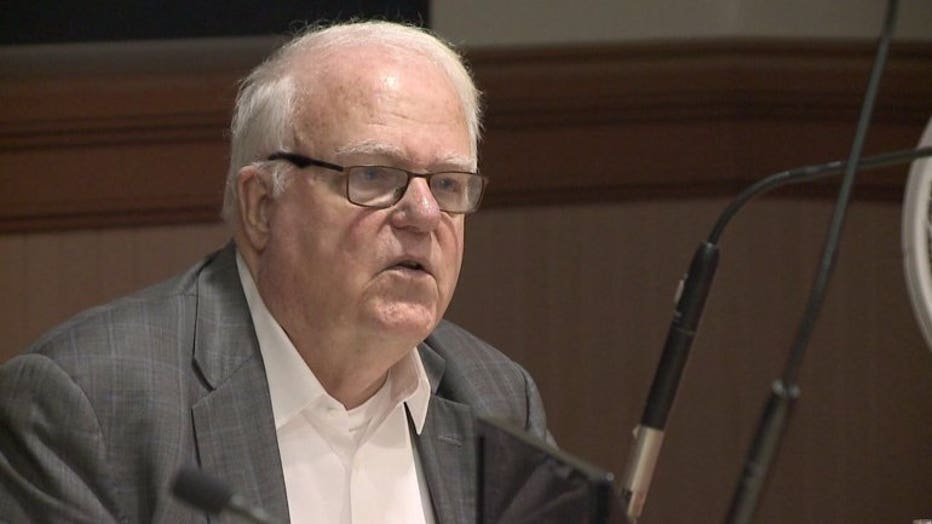 Congressman Jim Sensenbrenner