Relief for homeowners: Mortgage company with connection to Bucks co-owner reaches deal with city
MILWAUKEE -- Help for homeowners: A mortgage company overseeing thousands of homes in Milwaukee has reached a deal with the city. It will provide $30 million in relief for homeowners struggling with their mortgage payments. This deal comes after an activist group, Common Ground, protested for months over the company's connection to the Milwaukee Bucks arena debate.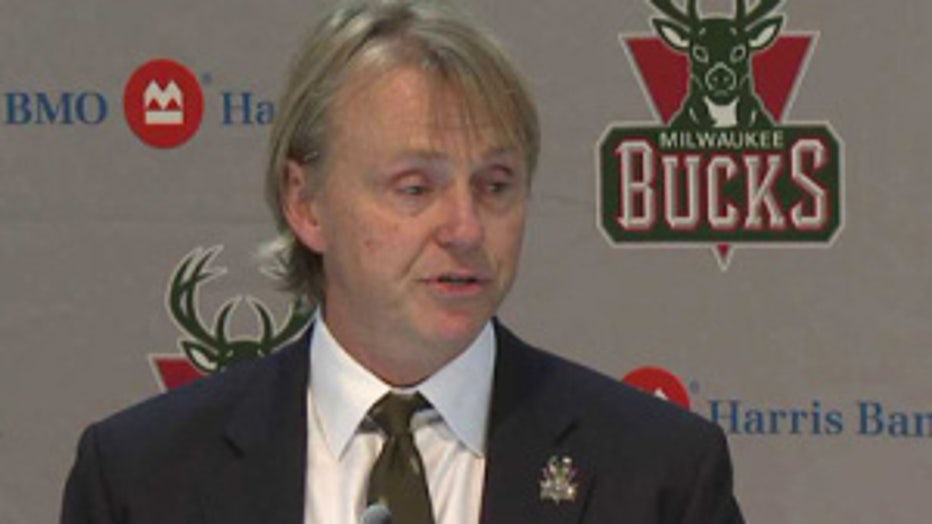 Nationstar Mortgage is owned by an investment group called "Fortress." The chairman of its board is Wes Edens, co-owner of the Milwaukee Bucks.

For months, critics have said it's ridiculous that Edens wants public money for a new Milwaukee Bucks arena in downtown Milwaukee, while Nationstar oversees foreclosed homes in Milwaukee.

On Friday, August 28th, city officials announced an agreement with Nationstar Mortgage.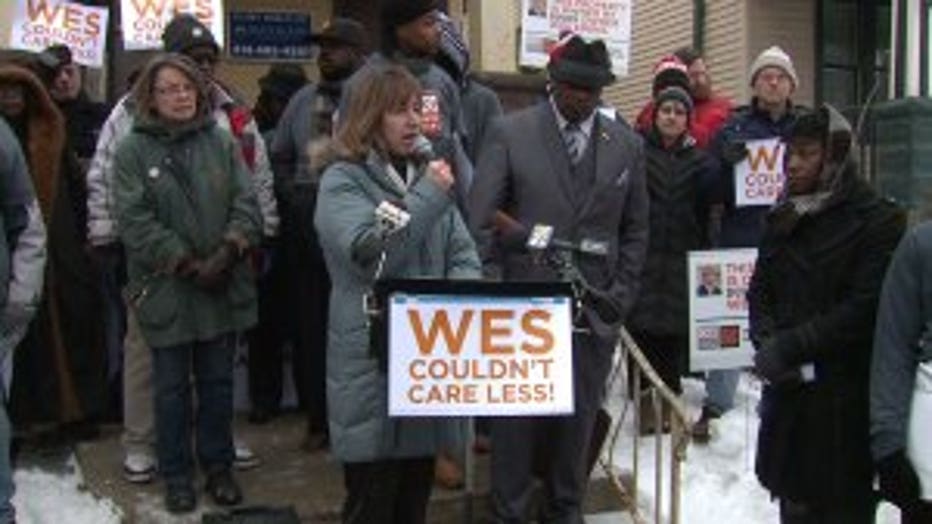 Common Ground demonstration


For months, Common Ground has called for Nationstar Mortgage to help Milwaukee homeowners struggling with their payments. On Friday, company officials joined city leaders to announce a $30 million relief package.

"We`re gonna take $30 million worth of loans in Milwaukee and work with those customers on lowering their payments and we do that through interest rate reduction. Sometimes we extend the term. We have different tools in our tool belt," Dana Dillard, Nationstar Mortgage chief customer officer said.

Nationstar Mortgage services about 3,500 homes in Milwaukee -- including a vacant, foreclosed home near 68th and Silver Spring Drive. Nationstar officials say about 150 of those homes are in foreclosure.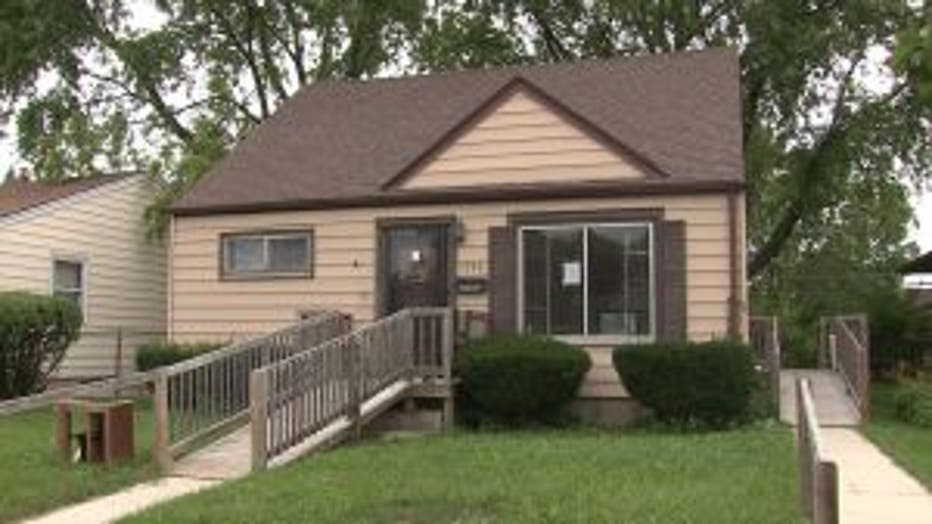 Foreclosed home in Milwaukee


In addition to the $30 million relief package, the company will also give $500,000 to a program that covers repairs for homeowners who have fallen behind on their mortgage.

"They can get a loan for perhaps fixing their roof or boiler or essential services they need to have fixed," Michael Murphy, Milwaukee Common Council president said.

Nationstar officials and Milwaukee Mayor Tom Barrett deny the company's ties to Bucks co-owner Wes Edens spurred this agreement.

FOX6's A.J. Bayatpour: "During the arena discussion, did the connection between Nationstar and Mr. Edens come up at all?"

"I`ve had no conversations with him about this. This is all between the city and Nationstar," Mayor Barrett said.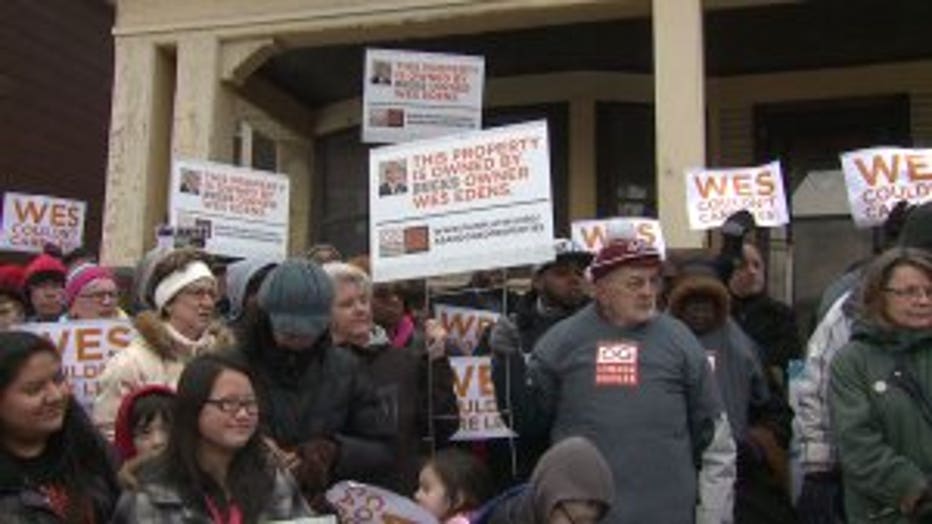 Common Ground demonstration


But Common Ground officials and other city leaders say there is a connection.

"I think it would be naïve to think that didn`t have a role, so I think certainly, although I never brought it up and never mentioned it, I think it certainly was in the back of their minds," Murphy said.

"Our leverage was really the connection with Mr. Edens and the arena. That was our leverage," Keisha Krumm with Common Ground said.

City officials say they hope to reach similar deals with two other mortgage companies with a large presence in Milwaukee.

Common Ground officials declined to say how this deal has changed its stance on the arena funding plan. The group says it won't reveal its new position on the Bucks arena until Monday, August 31st.