Released: 911 calls from wrong-way driving incident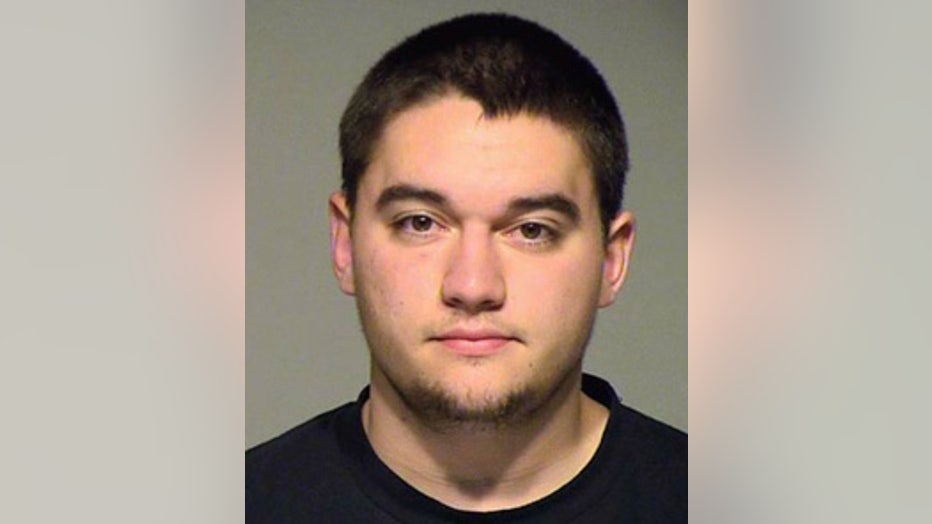 MILWAUKEE -- The Milwaukee County Sheriff's Department released on Monday, November 12th the 911 calls made to the Sheriff's dispatch center when callers spotted a wrong-way driver on I-43.
The man behind the wheel of the car driving the wrong way was 21-year-old Joshua Klawikowski. Officials say he was reportedly driving the wrong way on I-43 for more than 15 miles.
Klawikowski is the 30th wrong-way driver arrested in Milwaukee County this year.
The calls into the Sheriff's dispatch center started coming in shortly after 2:20 a.m. on Saturday, November 10th.
CLICK HERE to listen to caller #1
CLICK HERE to listen to caller #2
CLICK HERE to listen to caller #3
CLICK HERE to listen to caller #4
A deputy stopped Klawikowski just south of College Avenue. He was then taken to a Sheriff's substation where he apparently tested .18 on an intoximeter — that's more than double the legal limit for driving.
Combatting wrong-way driving is now at the forefront of state officials' minds. Crews will soon start to install devices at nine Milwaukee County freeway ramps that can detect when someone is going the wrong way.
"There will be a notification sent to DOT and to the Sheriff and that will allow the Sheriff's office to address the issue, the deploy resources out to the site," Brett Wallace said.
It's a partnership between the state and the Milwaukee County Sheriff's Office. The $50,000 project includes the installation of flashing "wrong way" signs at two of the ramps.
It's a test run for what officials hope will cut down on wrong-way drivers -- and also give the county a more accurate count of how often this is happening.
"There could be more of this going on and we're just not aware of it - someone enters the freeway the wrong way, realizes it, and exits the system," Wallace said.
Klawikowski now faces citations for OWI, driving the wrong way on a divided highway, and felony charges of reckless endangering safety. He faces a maximum imprisonment of ten years, if convicted.