Rejected: 93% of transit union members vote down new contract, 92% vote YES for strike


MILWAUKEE -- A new contract is on the table. But no agreement has been reached between Milwaukee County and its bus drivers. The two sides spent Friday, June 26th negotiating. 93% of transit union members on Monday, June 29th voted to reject the new contract being offered. A strike is not out of the question.

"The strike vote is 92% said go on strike. 93% voted the contract down," James Macon, Local 998 president said.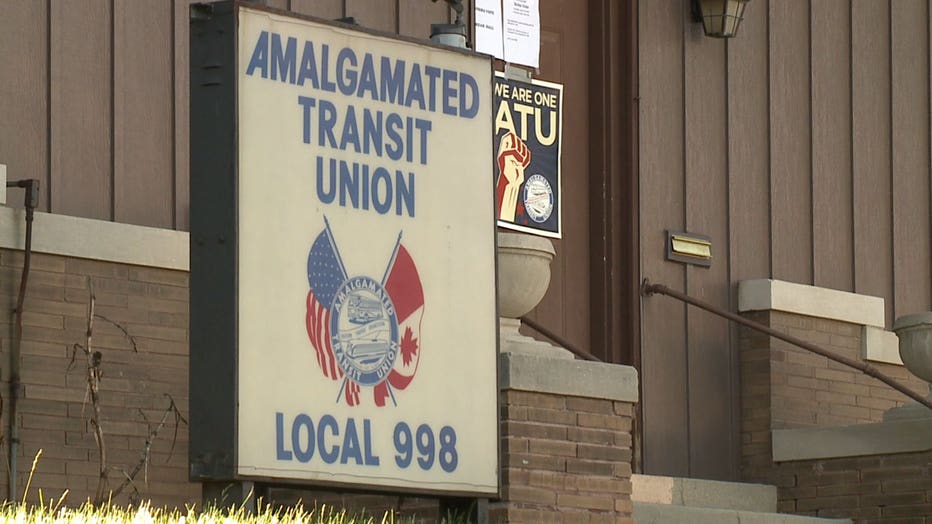 Amalgamated Transit Union Local 998


The drivers are part of Amalgamated Transit Union, Local 998. The new four-year contract on the table would have increased the average drivers' $62,000 pay (which includes overtime pay), and lowered pension contributions.

"All we ask is to be fair with us," Macon said.

Macon said Monday the union is not pleased with a provision in the current contract offer -- which allows for the hiring of part-time drivers. The part-time drivers would account for up to 15% of the workforce.

"So now you got less people paying into the pension and more people collecting, so guess what happens to your pension? It`s bankrupt," Macon said.

MCTS Communications Officer Brendan Conway responds this way, "The reality is, about part-timers, is we're talking about a very small number of part-time operators who would come back and cut down on the overtime. There'd still be plenty of overtime for operators."

The new contract being offered would have also cut pension contributions by 1.3%, while increasing pay 1% in 2017.

"It would say that the average bus driver who now makes $62,000 a year with overtime would make even more on top of that and all we`re asking for is a little bit more in health care and the ability to hire a small number of part-time operators," Conway said.

"The top driver only makes a little over $23 an hour, so when you calculate say $63,000, the $63,000 is because you`re doing major overtime that they forcing on you. It`s not the drivers that want to do all this overtime. It`s cause they short on drivers," Macon said.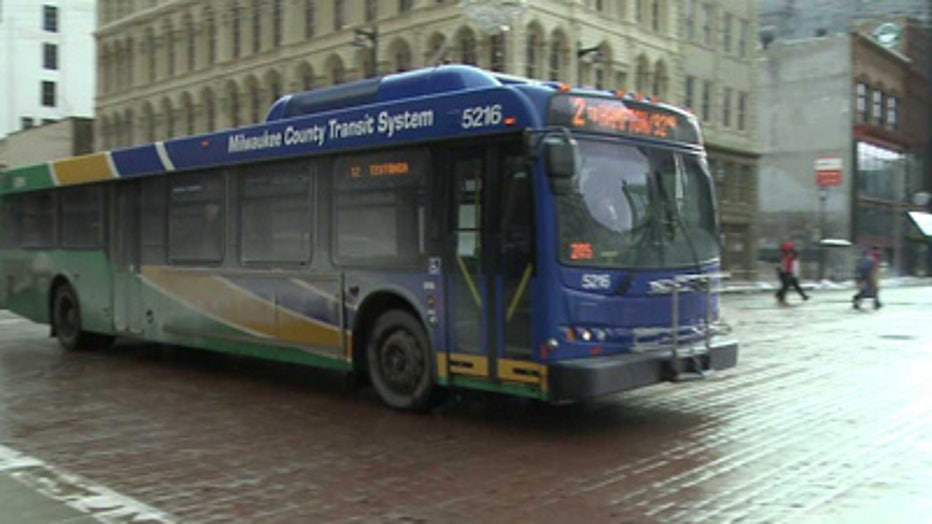 Milwaukee County Transit System bus


If it is necessary, the strike would begin at 3:00 a.m. Wednesday. Transit service will continue Tuesday as scheduled.

The strike would begin early Wednesday if a last-minute agreement cannot be reached.

This contract vote comes at a difficult time.

"July 3rd is one of our busiest days of the year because of Summerfest and also the fireworks," Conway said.

Conway says it would be hard to find replacement drivers because they must have five weeks of training and a special license.

"If they chose to go on strike we would have no service at all," Conway said.

Conway says negotiations have shifted to include some focus on contingencies -- should a strike start.

"We hope they don't," said Conway. "But if they do choose to strike, that they would at least commit to do all of their shift, on Tuesday -- which would end about 3 a.m. on Wednesday morning. And then we could at least be prepared in that way."

The next step involves both sides meeting with a mediator on Tuesday. Union representatives say that would be an opportunity to reach a deal ahead of a possible strike.

The Amalgamated Transit Union Local 998 has more than 1,000 members. They're part of the largest labor organization representing transit workers in the U.S. and Canada. It is composed of bus drivers, light rail operators, maintenance and clerical personnel.