Red Cross volunteers from Milwaukee headed to Illinois to help those affected by storms


MILWAUKEE -- Severe storms with powerful winds, hail, and even tornadoes caused damages across several states in the Midwest on Monday, June 22nd -- and the Red Cross is assisting those affected. More than 125 people spent the night in Red Cross shelters in six states across the country on Monday night.

At least five tornadoes touched down in Illinois on Monday -- causing major damage.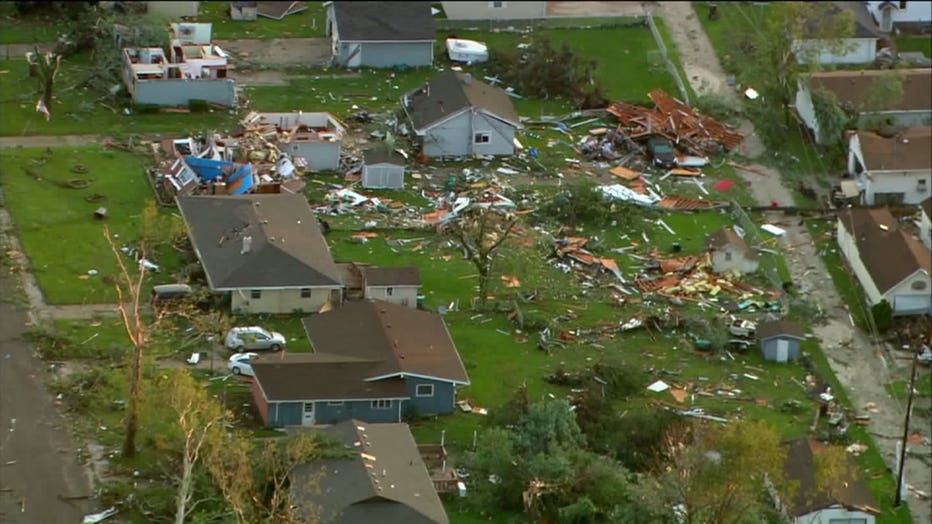 On Tuesday, these same dangerous storms were targeting the Northeast and Mid-Atlantic amid extreme heat advisories already in effect. A large part of the country faces the risk of heavy rains over the next few days even as people struggle to recover from the devastating flooding over the last several weeks.

The American Red Cross continues to help those affected by the ongoing storms with food, shelter, relief supplies and support. Red Cross volunteers are providing shelter, meals, relief supplies, health services, emotional comfort and helping people plan their next steps.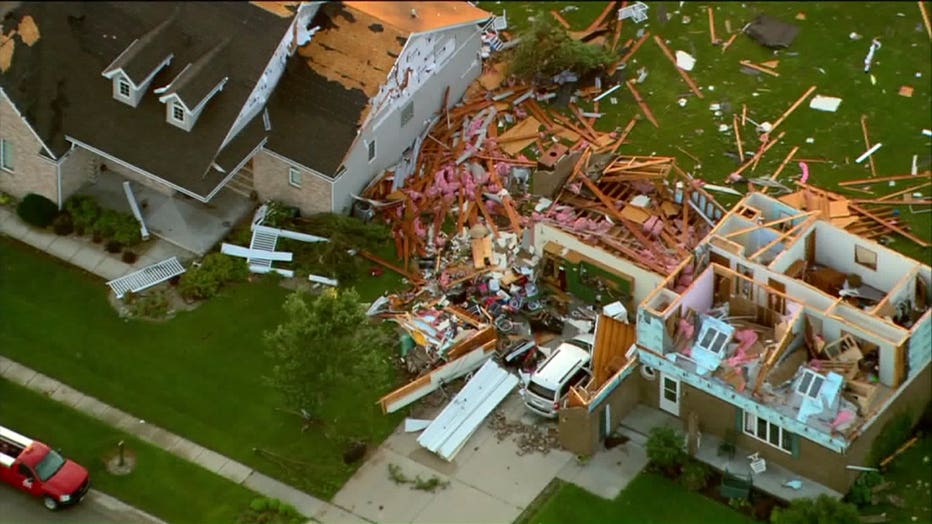 Red Cross shelters are open in Illinois, Michigan, South Dakota, Alabama, Washington and Texas to help people affected by the fires, storms and flooding.

Red Cross workers have been helping people in the Midwest since early May when the flooding began. With this new threat of additional severe weather, the Red Cross is still on the job, preparing to provide more help if needed.

On Monday, four Red Cross volunteers deployed with the Milwaukee Emergency Response Vehicle to support storm relief efforts.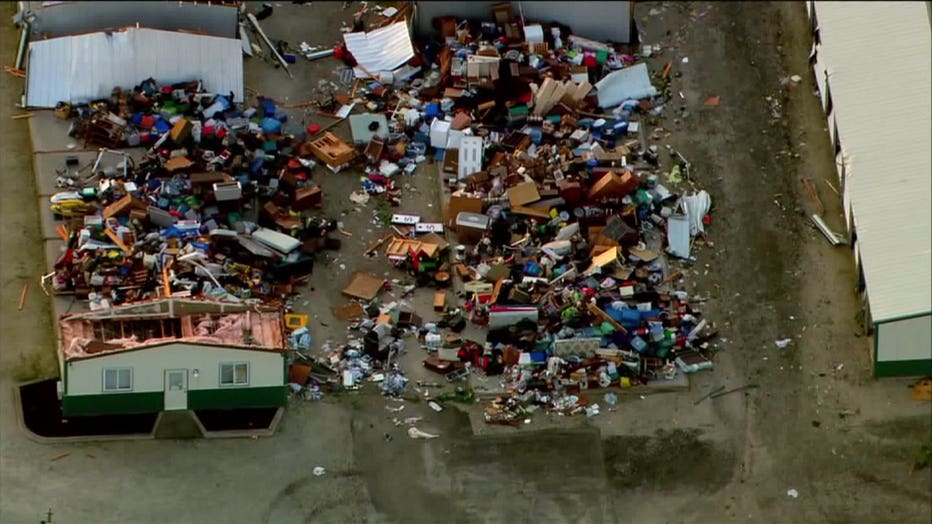 "The biggest thing you can do is to get them to talk, just ask them questions about how they are, how they felt, where they were doing, where they were at, what they were doing, how do they feel because it really reveals a lot of emotions for them," Donald Brockman said.

Another Emergency Response Vehicle team was being deployed from Madison on Monday.

These volunteers are headed to assist those affected by Monday's storms in Illinois.

The Red Cross opened two shelters in Northern Illinois to support people displaced by severe weather Monday.

On Monday night, 30 people spent the night at the Red Cross shelter location in Coal City, Illinois and a handful stayed at the Red Cross shelter located in Sublette, Illinois. The Red Cross has additional shelter locations on standby if needed.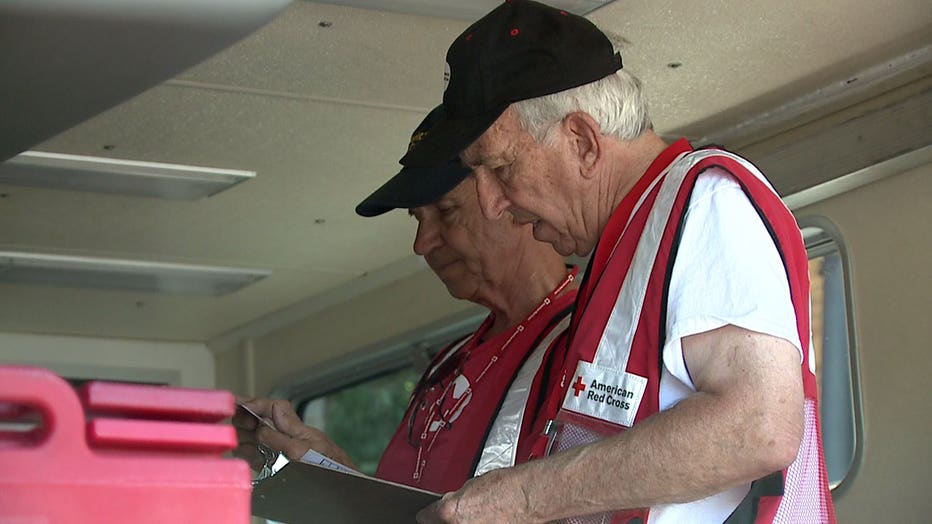 Volunteers were ready to help before the storms hit and are now actively on the ground providing hope and comfort to residents in need.

Relief efforts will evolve as disaster induced needs become apparent.

"Right now we want to make sure people get into safe shelter and their immediate needs like food, infant supplies and medications are met," Ken Cozzi Executive Director, American Red Cross of Southwest Suburbs.

So far this year, more than 50 local Red Cross volunteers have gone to disaster areas across the United States -- many of them helping flood victims in Texas.