Red Cross assists as many as 12 families after fire at apartment complex in Menomonee Falls
MENOMONEE FALLS -- The American Red Cross is assisting the residents of an apartment building in Menomonee Falls after a fire Sunday morning, October 23rd.

It happened shortly before 10:15 a.m. at the 36-unit, three-story apartment building, located on Rivercrest Drive near Appleton Avenue.

We're told six units were impacted by fire.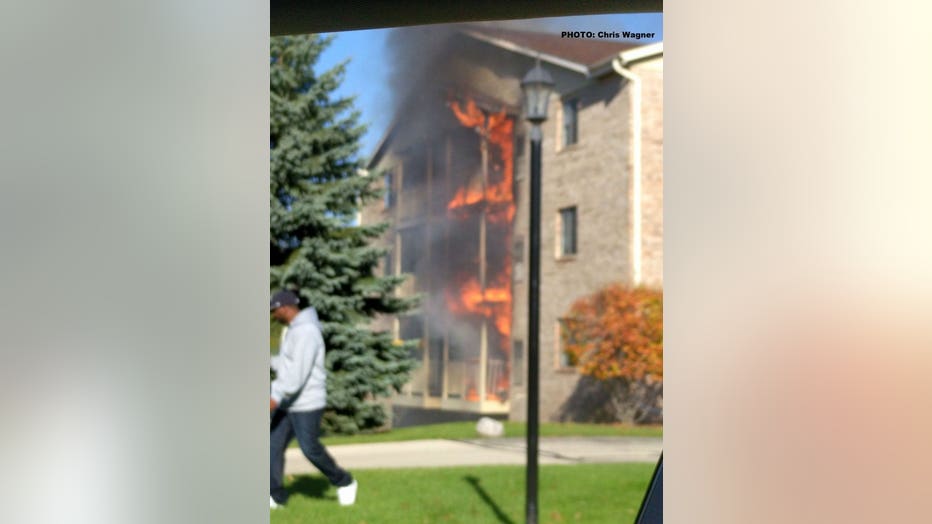 Fire at apartment building in Menomonee Falls (PHOTO: Chris Wagner)


However, occupants of up to 12 units are likely to be displaced as a result of water damage. The Red Cross is assisting them.

Nine agencies were called to the scene of this fire.

No one was hurt.

The cause of the fire is under investigation. A damage estimate hasn't yet been released.