Recount 70% complete: Hillary Clinton has cut into President-elect Trump's margin by 82 votes


MILWAUKEE -- The presidential recount in Wisconsin is 70 percent complete as of Wednesday, December 7th -- and Hillary Clinton has cut into President-elect Donald Trump's margin by 82 votes --  a tiny fraction of Trump's 22,177-vote win.




As of Wednesday, 34 counties had completed the recount, including Dodge, Ozaukee, Walworth and Washington County.

The Ozaukee County clerk said she worked 16-hour days, and said it's a relief to be done.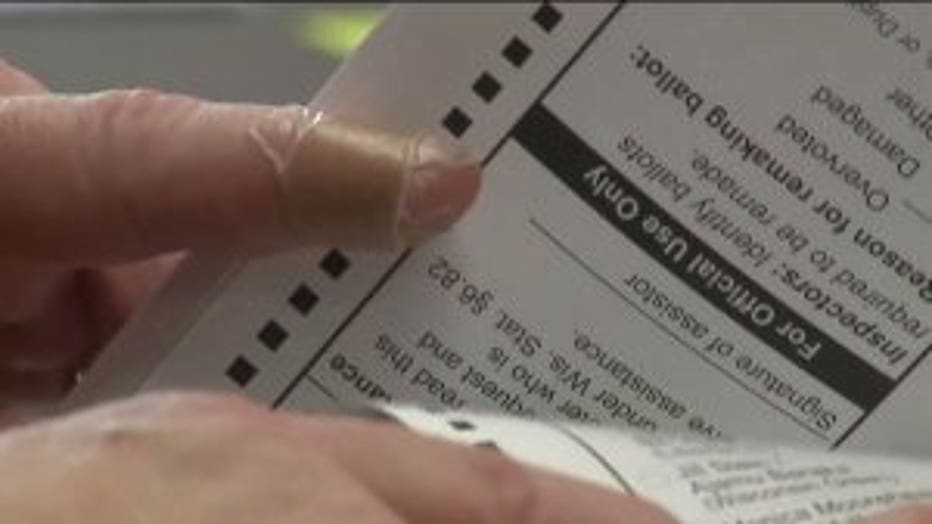 "We were here at 5 o`clock in the morning until 11 o`clock at night. Wasn`t time to really talk to anybody else. We had a lot to get done. It went very smoothly. We were very well organized. I guess it went exactly as I thought it did," Julie Winkelhorst said.

Not every county is done, however. As of Wednesday, there were still plenty of votes to count in Milwaukee County and Waukesha County.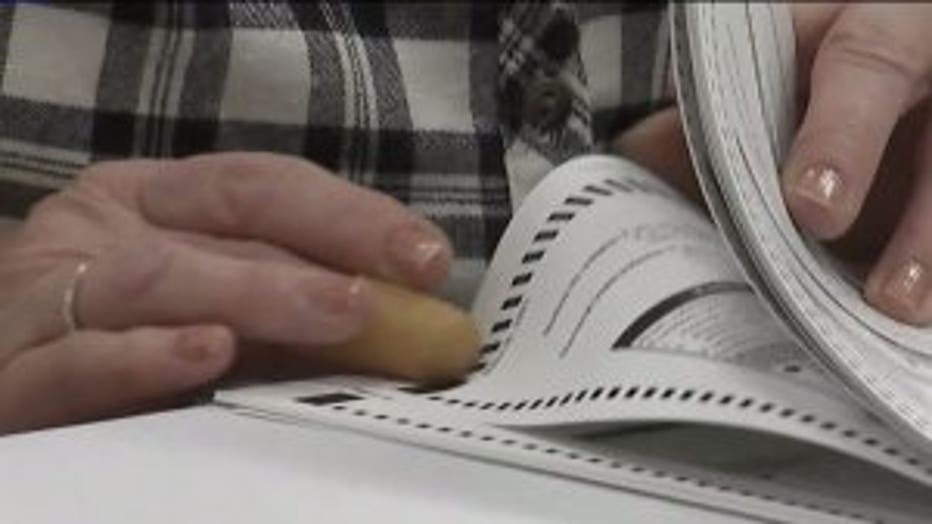 Milwaukee County Clerk Joe Czarnezki told FOX6 News the recount was completed in the City of Milwaukee Wednesday. Wauwatosa and Greenfield are likely to finish Wednesday night or Thursday -- leaving West Allis as the final suburb in Milwaukee County to complete it.

Those conducting the City of Greenfield's recount on Wednesday discovered about 400 ballots back in their office. The Milwaukee County Election Commission then had to decide whether those ballots would be counted. It won't change the election by any means, but it raised eyebrows.




Apparently, when election inspectors from the City of Greenfield ran votes through the counting machines Wednesday morning, there were 291 fewer ballots than on November 8th.




Late Wednesday afternoon, the city clerk instructed office workers back in Greenfield to look for any misplaced ballots in the office. They found 412 ballots.

Workers brought those ballots to the Milwaukee County recount site, and the clerk was then leading a team of election inspectors to reconcile their poll list.

"It's like you screwed up on your homework and now you're in detention," a lawyer for one of the presidential campaigns told FOX6.

This was by far the biggest issue that the Milwaukee County Election Commission has had to deal with during the recount.

Commissioners were waiting to see how Greenfield reconciled its poll list before making a decision.

Greenfield City Clerk Jennifer Goergen briefly spoke with FOX6 after the meeting with Commissioners wrapped up, and then walked away from a follow-up question.

Election Commission Chairwoman Nancy Penn criticized Goergen at the end of the meeting Wednesday night.

"Jennifer, we need some kind of plan from you," Penn said. "I'm not talking about some detailed plan, but a plan, because it's vital that this never happens again."

Here was Goergen's exchange with FOX6:

FOX6's Theo Keith: "What's the explanation for what happened tonight?"

GOERGEN: "I'll just say, the board of canvass will rule (Thursday) and I'd like it to be made public at that point. Like I said, there were ballots that were counted but were just not bagged and brought here. And the numbers all matched for the most part. we'll know more once the board rules (Thursday)."

Theo Keith: "What do you think about what the chairwoman said…" (Goergen walked away).

After four hours spent trying to reconcile the ballot issue Wednesday evening, Goergen told Commissioners that she had, for the most part, matched up the ballots. Commissioners broke for the night without deciding whether to accept her explanation, leaving that question for the morning.




Goergen issued this statement to FOX6 News on Thursday:

"City of Greenfield ballots have been accounted for. During the recount it was realized wards 1, 3, and 12 did not have all their ballots from the polls on Election Day. Poll workers in these wards did not properly package the ballots at the end of Election Day for transport to Milwaukee County, which resulted in staff locating the ballots in the office with election paperwork that had been returned from the polls Election Day. Staff immediately brought the ballots to the recount to be counted. These ballots had been counted by the voting machines on Election Day and had been included in the City's election night voting results. In the future, poll workers will hand count ballots post-election to verify the number of voted ballots packaged for transport match the voting machine total. All recount information is posted by the Milwaukee County Election Commission Board of Canvass on Wisconsin Election Commission's website at: http://elections.wi.gov/."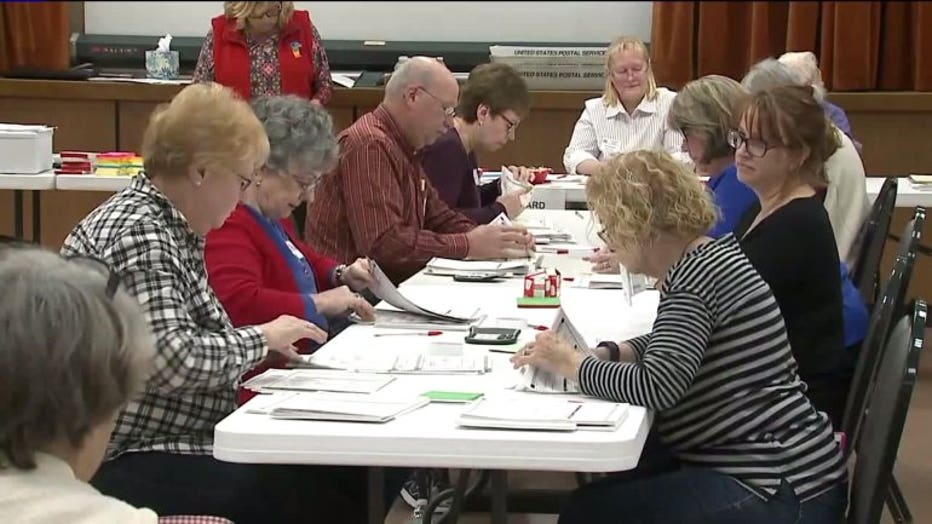 Officials with the Wisconsin Elections Commission said Wednesday they expect all counties to finish their work by the deadline -- December 12th.

The Commission is now able to provide a running tally of how many votes each candidate is up or down. However, the numbers do not include the City of Milwaukee, which has reported partial numbers for individual reporting units (wards or combinations of wards) because it is recounting absentee ballots separately.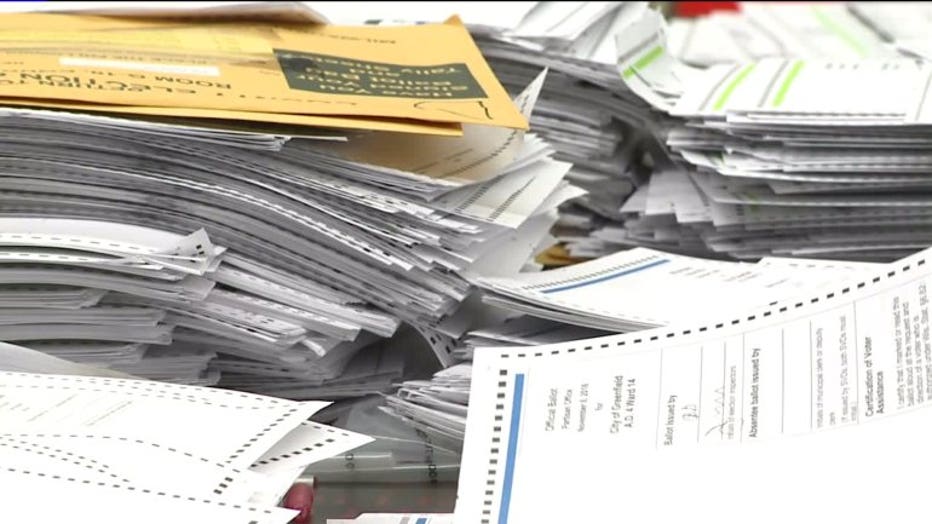 Based on this analysis, President-elect Donald Trump is up 410 votes, and Hillary Clinton is up 492 votes.

CLICK HERE for daily recount updates.

Changes in margins are below. The Commission said most changes between canvass results and recount results are due to human error. For example, according to the Commission, in the City of Marinette, the Marinette County Board of Canvassers discovered that the use of nonstandard ink pens caused approximately 309 absentee ballots out of more than 20,000 cast countywide to be undercounted. Because they were absentee ballots, poll workers should have recognized the problem and remade the ballots using standard pens that would be read by the optical scanner. All Marinette County ballots were hand-recounted, resulting in 118 additional votes for President-elect Trump and 166 additional votes for Clinton.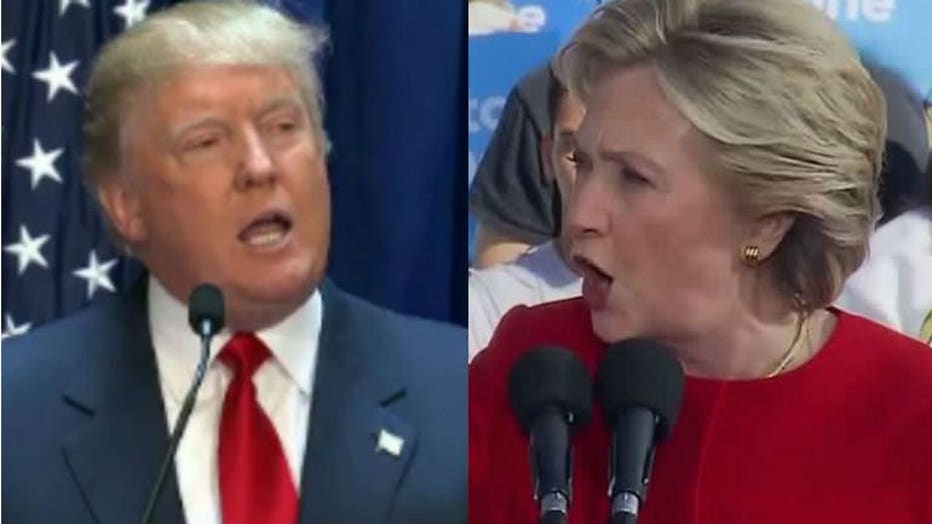 Donald Trump, Hillary Clinton


Adams -17 Trump, -25 Clinton
Barron +8 Trump, +10 Clinton
Bayfield -1 Trump, -1 Clinton
Columbia +3 Trump, +2 Clinton
Crawford -8 Trump, -6 Clinton
Dodge -8 Trump, 0 Clinton
Door -4 Trump, -12 Clinton
Douglas +2 Trump, +12 Clinton
Florence +1 Trump, -1 Clinton
Fond du Lac -22 Trump, -4 Clinton
Forest -1 Trump, -5 Clinton
Green no change
Green Lake +3 Trump, -8 Clinton
Iron -9 Trump, +2 Clinton
Jackson -1 Trump, 0 Clinton
Juneau +7 Trump, 0 Clinton
La Crosse -11 Trump, 0 Clinton
Lafayette no change
Langlade +42 Trump, -10 Clinton
Menominee -2 Trump, -1 Clinton
Ozaukee +34 Trump, +2 Clinton
Pepin 0 Trump, -1 Clinton
Pierce +14 Trump, +17 Clinton
Polk no change
Price -3 Trump, -2 Clinton
Sawyer 0 Trump, -1 Clinton
Shawano +27 Trump, +12 Clinton
St. Croix +2 Trump, -4 Clinton
Taylor -10 Trump, -5 Clinton
Vernon +8 Trump, +19 Clinton
Walworth +12 Trump, +4 Clinton
Washburn +32 Trump, -2 Clinton
Washington +11 Trump, -3 Clinton
Waupaca +20 Trump, +11 Clinton

Green Party representatives have been present at the recount sites since this began on December 1st.

Claims of hacked voting machines and widespread problems haven't come true, but one Green Party leader said Wednesday he wasn't ready to say whether he'll accept the results of the recount.

"I`ll give you an answer to that on Friday. We`ll all relax and take a look back. I can`t look ahead," George Martin said.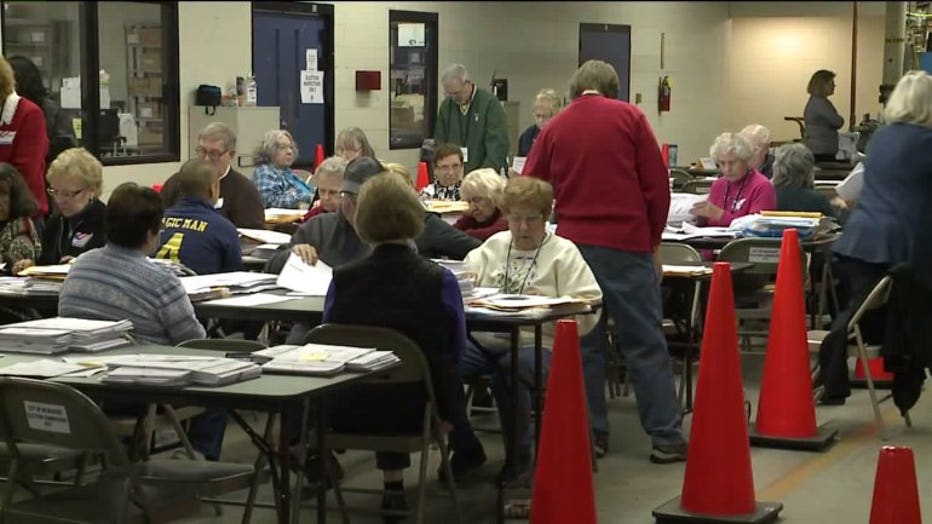 The Commission noted Wednesday this week, a few obscure websites posted what could be characterized as "fake news" stories containing inaccurate, incomplete or misleading information about the recount, often based on unverified social media posts. Commission officials said unfortunately, this unverified information is rewritten into fake news and then gets shared repeatedly on social media sites -- and offered these facts: