Records are falling, AGAIN! Can you believe it's November 17th?
MILWAUKEE -- Records are falling left and right in southeast Wisconsin on November 17th.

For starters, we reached 70 degrees -- a new record for the date. The previous record was 69 degrees -- set back in 1953.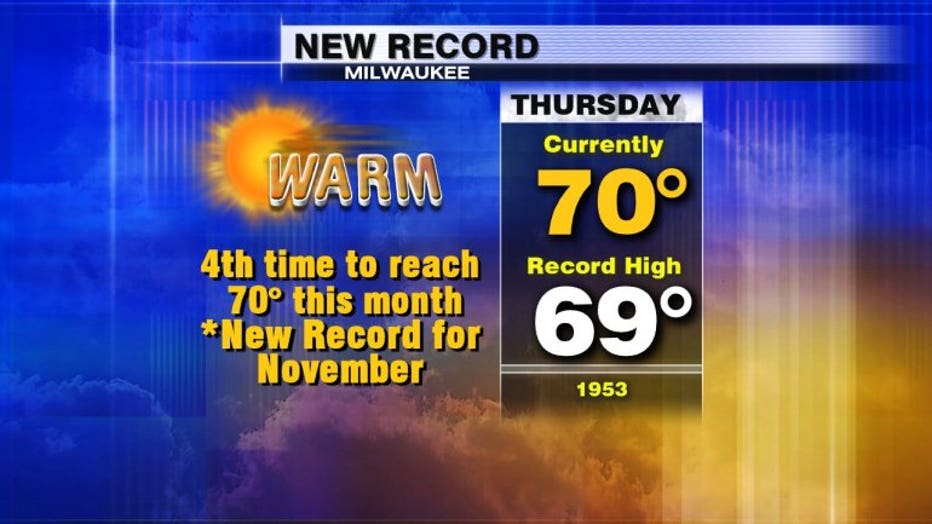 Also, this is the fourth time we've reached 70 degrees in this month -- that too, is a record for the month of November.

CLICK HERE to monitor the complete FOX6 Weather Forecast -- because there is big change on the way for the weekend.