Recognize this man? Waukesha police look for Tri City Bank robber
WAUKESHA -- Waukesha police are investigating an armed robbery that occurred at the Tri City Bank located at 220 E. Sunset Drive.

Authorities responded to the call on Friday, May 29th at approximately 11:26 a.m.

Police say a man entered the bank, displayed a handgun and took an undisclosed amount of money.

The suspect is described as a white male, approximately 5'3"-5'5" tall, slender build, brown hair, with brown facial hair. He was last seen wearing a blue bandanna, sunglasses, blue polo-style shirt, blue jeans, white tennis shoes, and was wearing a blue medical mask over his face.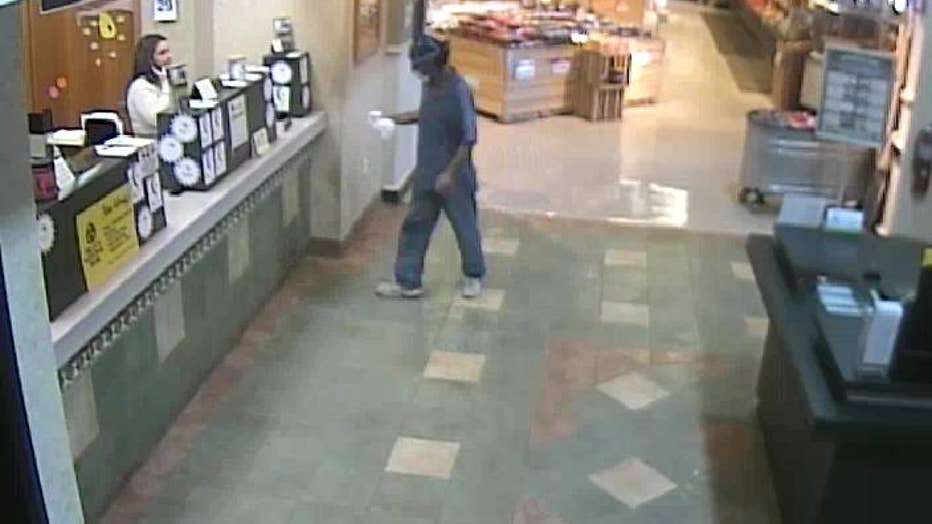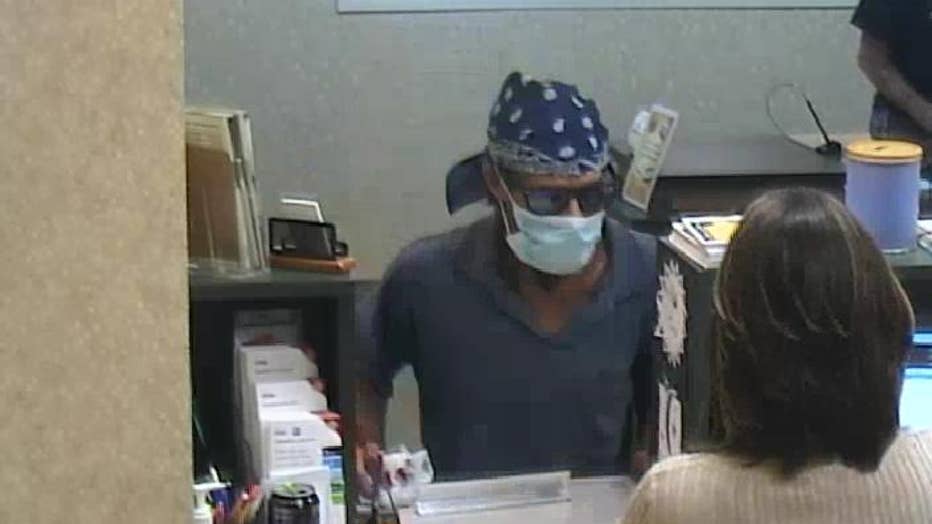 After robbing the bank, the man fled south. It is unknown if a vehicle was involved.

Nobody was hurt during this robbery.

If you have any information regarding this robbery you are asked to contact the Waukesha Police Department at 262-524-3816.