Recognize this guy? Racine police need your help to ID bank robbery suspect
RACINE -- Racine police are investigating a robbery that occurred at the Wells Fargo located at 1700 ML King Drive. Authorities responded to the call on Saturday, June 6th at approximately 2:42 p.m.

Investigating officers were advised the suspect entered the bank, walked to the teller window and demanded money before fleeing the scene with an undisclosed amount of cash.  During the robbery, the suspect apparently kept his hand in his pocket, implying he had a weapon.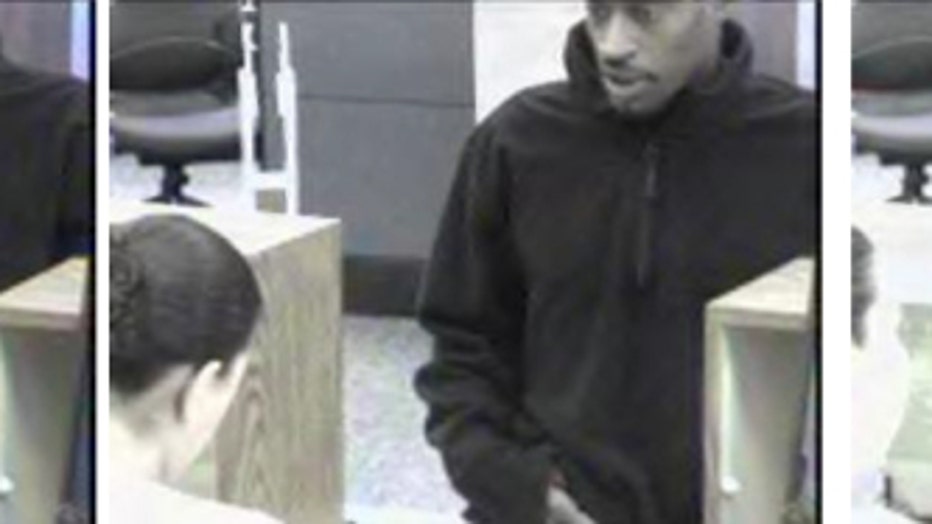 The suspect is described as a male black, approximately 6'0", slim build, short black hair/goatee wearing a black hoodie, and blue jeans.

Racine Police Investigators are interested in any additional information that anyone may have about this crime. If any witnesses or citizens can identify this subject they are urged to call the Racine Police Department Investigations Unit at 262-635-7756.

You may also contact Crimestoppers at 262-636-9330, or by texting RACS plus the message to CRIMES (274637) and referring to Tipsoft I.D. #TIP417 with your text message.