'Recipe that works:' Milwaukee doctor recognized for helping pregnant woman with rare heart disease


MILWAUKEE -- A Milwaukee doctor is receiving international recognition for her work.

She's changing the landscape of the medical community with a protocol for pregnant women suffering from a rare heart problem - pulmonary arterial hypertension (PAH).

One of those women is Kelli Salmon of Green Bay.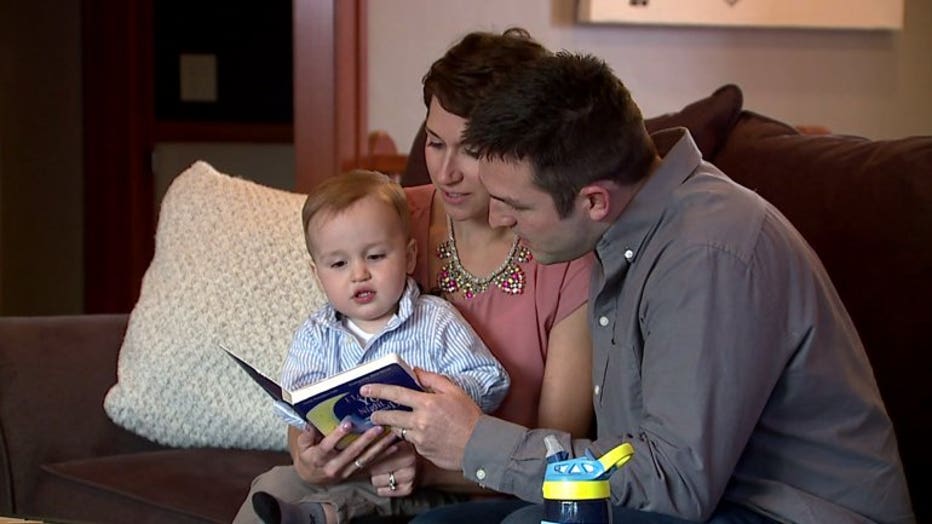 It all began when Salmon was already pregnant.

"The middle of my second trimester, I started feeling really short of breath," Kelli recalled. "Everyone just kept saying, oh that's pregnancy. That's pregnancy. That's pregnancy."

"I would fall asleep at night next to her and I could hear her heart beating," said her husband, Jay Salmon.

It wasn't just the pregnancy.

"Finally I said, I don't feel like the baby is moving enough. I wanna go get seen," Kelli said.

Doctors initially thought she had pneumonia and put her on a course of antibiotics. When those didn't work, doctors ran more tests.  Then, Kelli got news she wasn't expecting.

"The doctor said, 'We found a mass.'"

At 35 weeks pregnant, Kelli was diagnosed with cancer -- Non-Hodgkin's lymphoma. Unfortunately, the bad news didn't stop there.

"Not only do you have this mass, but this mass is causing really high blood pressure in the lungs and when you're pregnant and you have this condition it's very serious," Jay said.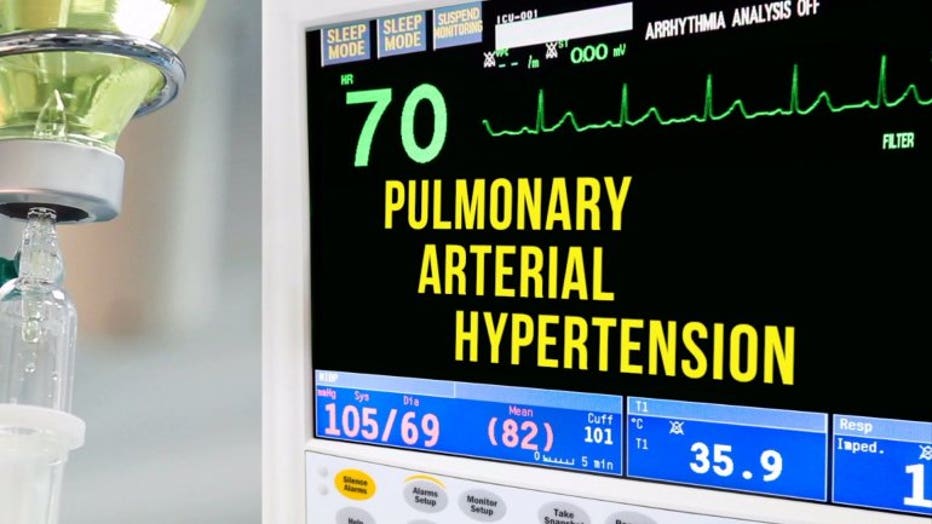 The mass was causing PAH.  It's a rare and complicated disease that becomes even more complicated if a woman is pregnant.

"125 reasons why it could happen. So, it's like dissecting a spider web," explained Dr. Dianne Zwicke, Medical Director at Aurora's Pulmonary Hypertension Clinic. "Pregnancy with pulmonary hypertension puts an extreme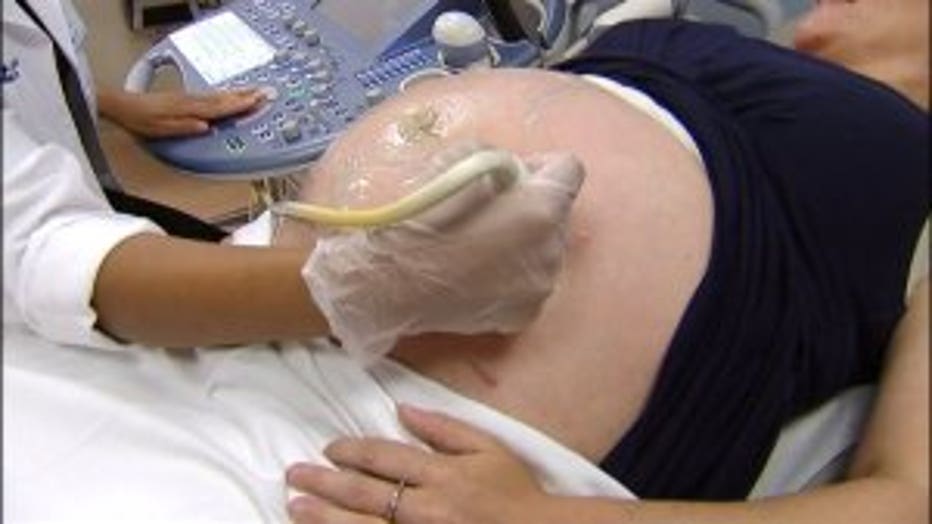 burden on the right heart."

For a long time, doctors recommended women with PAH shouldn't get pregnant because of these extreme risks.

"35 to 57-percent mortality rate -- that's just unacceptable. Other than cancers, I can't think of any other disease where the mortality rate is that high," Dr. Zwicke.

But, thanks to Dr. Zwicke that's changing. She led the way in creating a breakthrough protocol for healthcare providers that keep both mom and baby alive and healthy.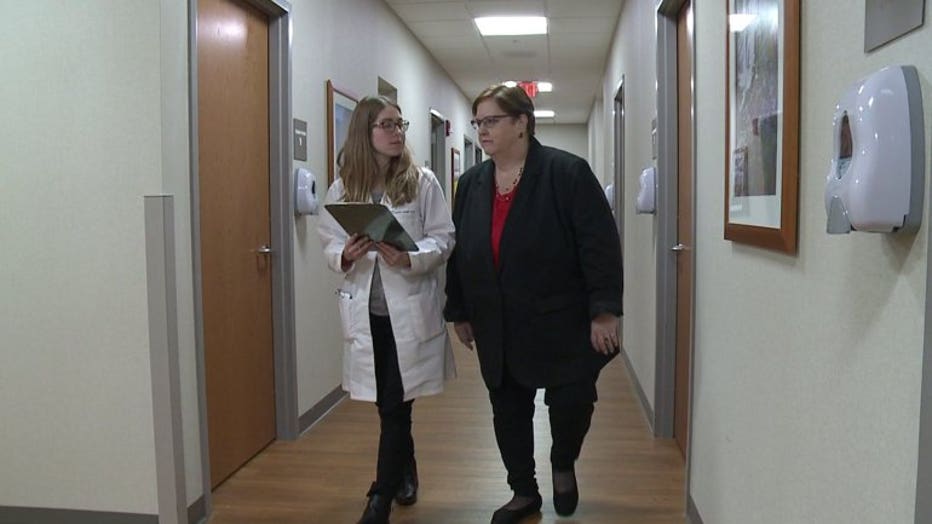 Dr. Dianne Zwicke (right)


"We've got a recipe that works," Dr. Zwicke said. "The protocol that I've put together and have used since 2002 is to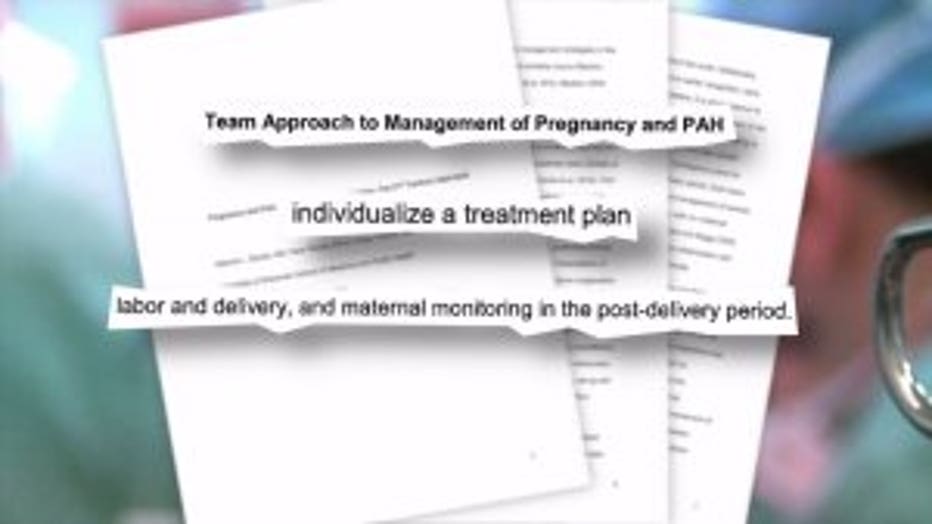 use our common sense and to use the tools that we have."

It begins with a team of doctors creating an individualized treatment plan for the mom both before, during and after delivery. The plan includes finding the right medications, educating the family about the disease, monitoring the mom's heart closely and making sure she has access to specialists and facilities at a high-risk maternal medical program.

"We know how to keep this mom out of trouble," Dr. Zwicke said.

These were all things that were not standard before.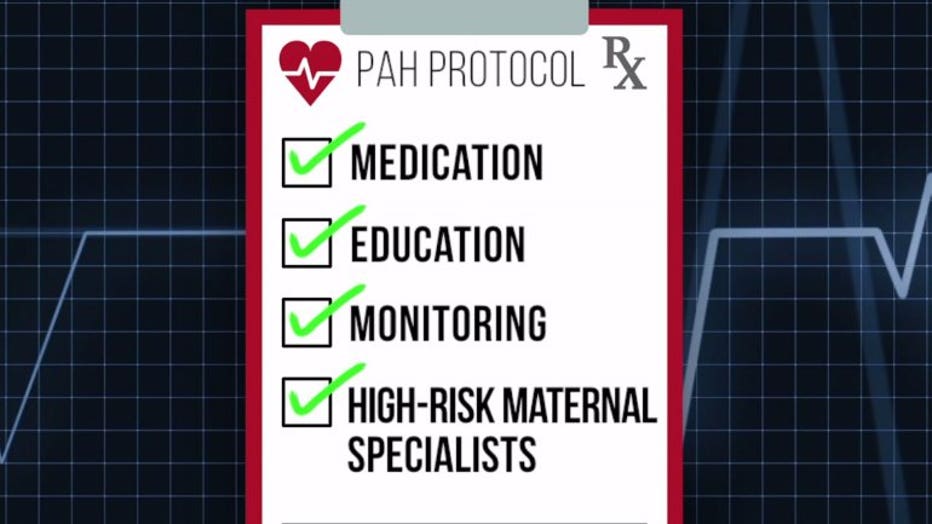 "We know a lot more 16 years later than we knew in 2002," said Dr. Zwicke.

The protocol is so effective and successful the outcomes have literally been perfect for patients treated by Dr. Zwicke and her team.

"We now have 170 women and 186 babies. And, I've had 100% survival," Dr. Zwicke said.

It's why when Kelli got her diagnosis, they quickly transferred her from Green Bay to Milwaukee.

"She kinda led the crusade and told everyone the plan," Kelli recalled about Dr. Zwicke. "They were monitoring my heart very closely."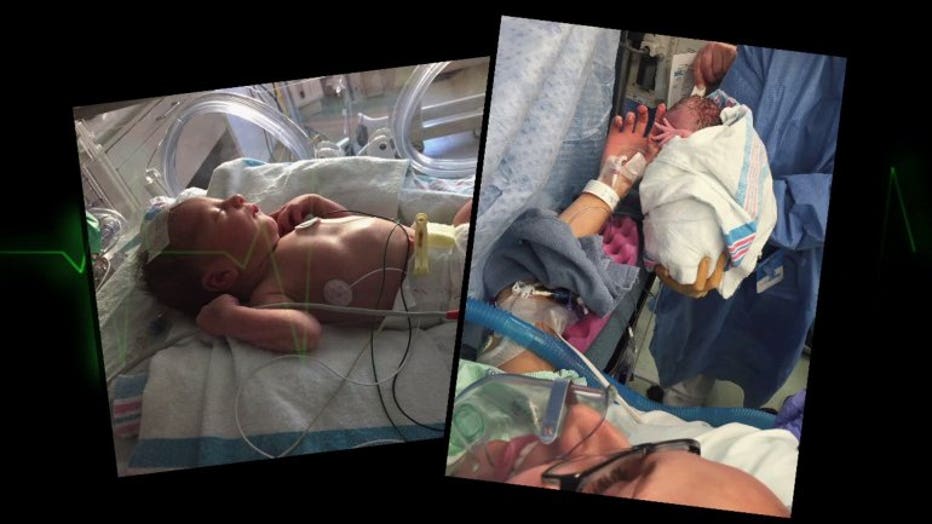 Within days of arriving at Sinai, a team of doctors, including Dr. Zwicke, helped Kelli safely deliver a healthy baby boy -- Lincoln.

"I knew that I needed to fight for him," Kelli said.

Within hours of delivering, Kelli's medical team transferred her to Aurora St. Luke's Medical Center where she began intense radiation treatments. For months, Kelli endured both chemotherapy and radiation.

15 months later, the mass is gone.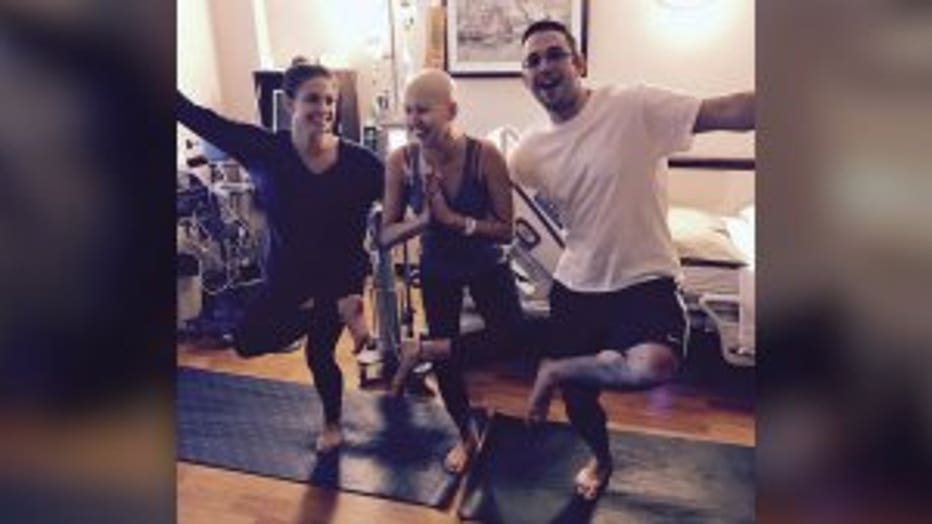 Kelli Salmon underwent intense chemotherapy and radiation. Her cancer is now in remission and her pulmonary arterial hypertension has resolved.


"I'm in complete remission right now," Kelli said.

With the mass in her chest gone, the PAH is too.

"My pulmonary hypertension has resolved," Kelli said.

Kelli, Jay, and Lincoln are back home in Green Bay and grateful for the team of doctors at Aurora, including Dr. Zwicke.

"Without her intervention, I don't think I'd be here today," Kelli said.

Kelli's situation is unique. According to Dr. Zwicke, most causes of PAH are not curable. Still, despite the PAH resolving, Kelli says she's dealing with the effects of the PAH. She says her heart is damaged and she still gets shortness of breath.

As for Dr. Zwicke, her protocol earned her international recognition as Researcher of the Year at the Cardiac Problems in Pregnancy Conference, which was held in Bologna, Italy earlier this year. Her and protocol will soon be included as a chapter in a medical textbook.