'Rebecca, for real?' Mandela Barnes calls Kleefisch's claims he knelt during anthem 'crazy'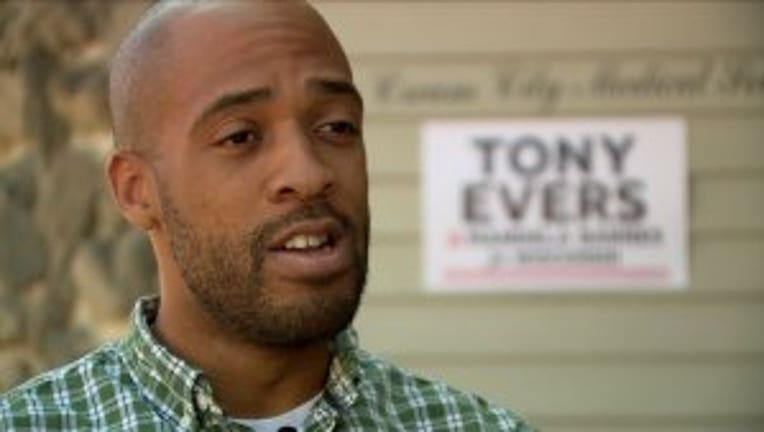 article


MILWAUKEE -- The Democratic candidate for Wisconsin lieutenant governor said Monday that it was "crazy" for his Republican opponent to claim, with no evidence, that he knelt during the national anthem at the opening of the Wisconsin State Fair this summer.

Republican Lt. Gov. Rebecca Kleefisch, who was also at the ceremony, told reporters at a Milwaukee news conference that she was focused on the flag during the anthem and didn't see what her challenger, Mandela Barnes, did. But she said other people later told her Barnes was kneeling.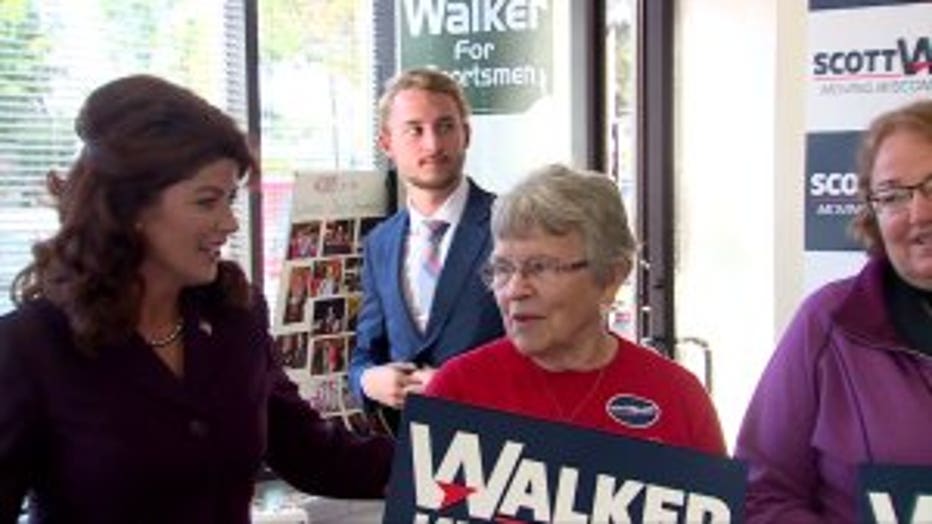 Rebecca, for real?" Barnes tweeted in response, a play on her Twitter handle of @RebeccaRorReal. "History of this nation should caution her from making wild allegations like this. That's a dangerous game."

Barnes previously said Kleefisch was lying when she first claimed two weeks ago that "neighbors have told me" they saw Barnes kneel during the anthem, but didn't specify it was allegedly at the State Fair opening in August.

"The whole program would've stopped if they saw me kneeling," Barnes said Monday, saying he was around television cameras and a crowd of people that day. "It would've been a huge deal. I was around so many people."

Barnes, who is African-American, said he's never knelt during the national anthem, but he supports the rights of others to do so.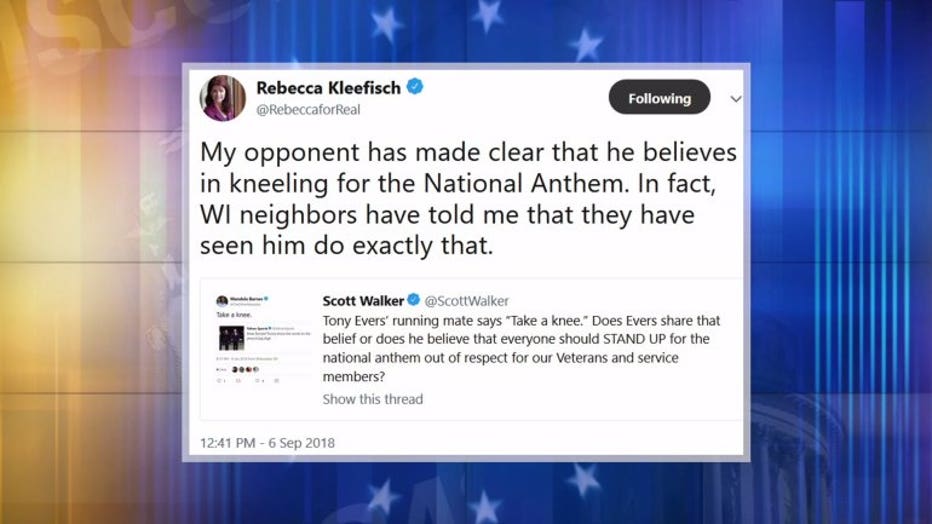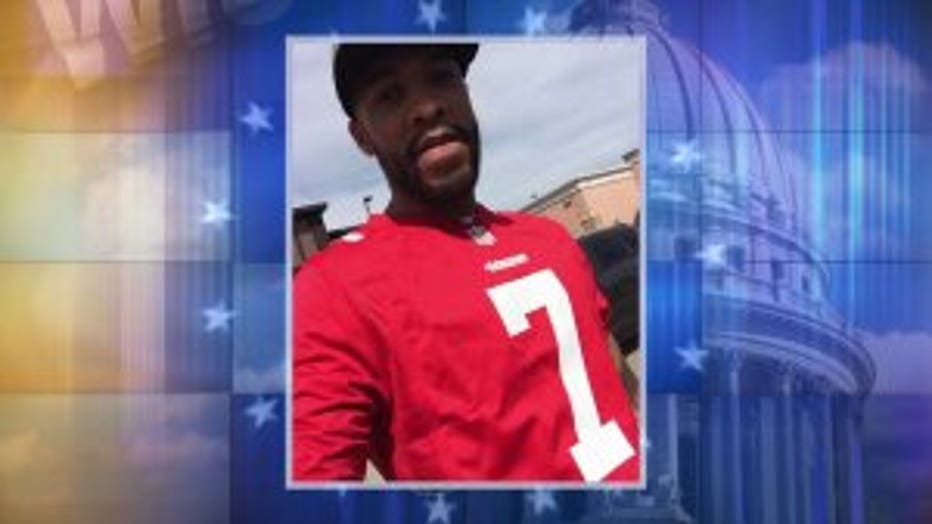 The issue came up this month when Gov. Scott Walker tweeted more than a dozen times about his belief that all NFL players should stand during the anthem. Walker started the flap by retweeting a January message from Barnes where he posted, "Take a knee," in reaction to a story questioning whether President Donald Trump knew the words to the national anthem.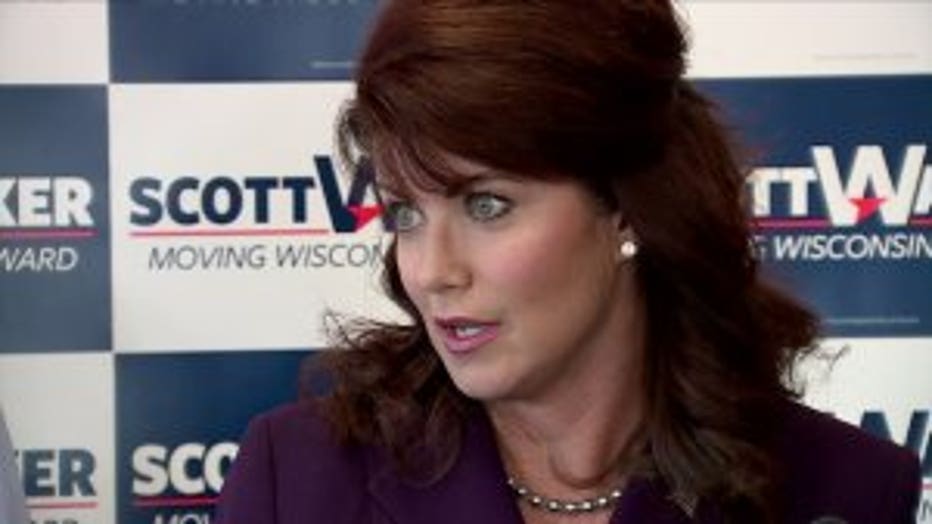 Barnes questioned Walker's patriotism and tweeted an image of himself wearing a Colin Kaepernick jersey. The former San Francisco 49ers quarterback began a wave of protests by NFL players two seasons ago, first sitting on the bench and then kneeling during the national anthem to protest police brutality and racial inequality.

Barnes said Monday that Walker and Kleefisch are using the issue because they are "desperate." Polls show Walker and Kleefisch are locked in a tight race with Democrat Tony Evers and Barnes.

Kleefisch, Walker's campaign, and the Republican Party of Wisconsin did not provide any evidence or names of witnesses on Monday to back up Kleefisch's claims.

Instead, Wisconsin Republicans pointed to a video from early September that shows a GOP tracker approach Barnes to ask if he knelt for the national anthem.

"I literally didn't," Barnes said on the video. "I did not. I wasn't even at the State Fair for the national anthem."

Republicans said Monday that the video shows Barnes doesn't have his story straight. Barnes said he simply misspoke about not being at the State Fair for the anthem. He suggested that Kleefisch was trying to fan racial tensions.

"The lieutenant governor actually went out and lied about something, made up an entire scene that never took place," Barnes said. "I don't know if she wants to stoke some real tensions that we have."

Walker campaign spokesman Austin Altenburg declined further comment.