"Ready for summer:" Heat wave hits Milwaukee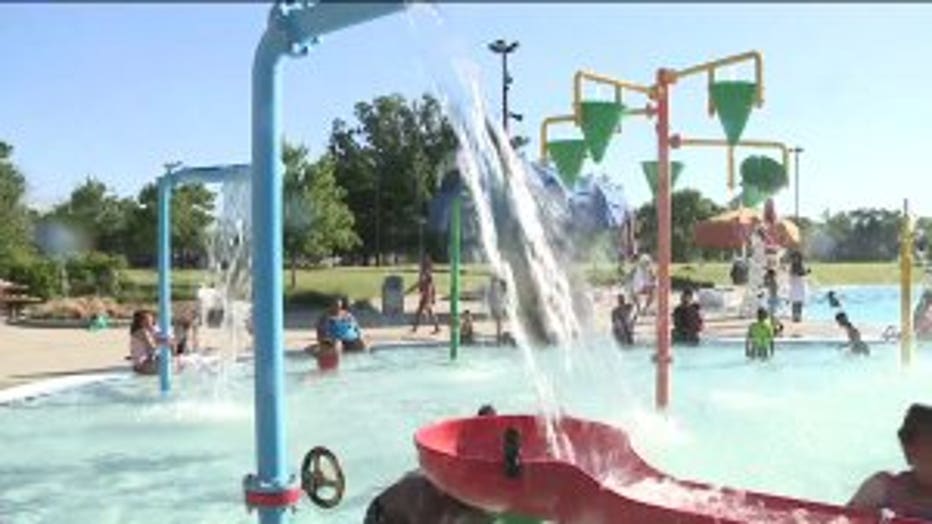 MILWAUKEE -- If you stepped outside Saturday, June 10th you felt it: the heat is on! The warm weather made for a perfect day in the sun.

There are few places better than being poolside during a 90 degree day.

"Perfect. Perfect day for swimming," said Latiya Zolicoffer, Milwaukee.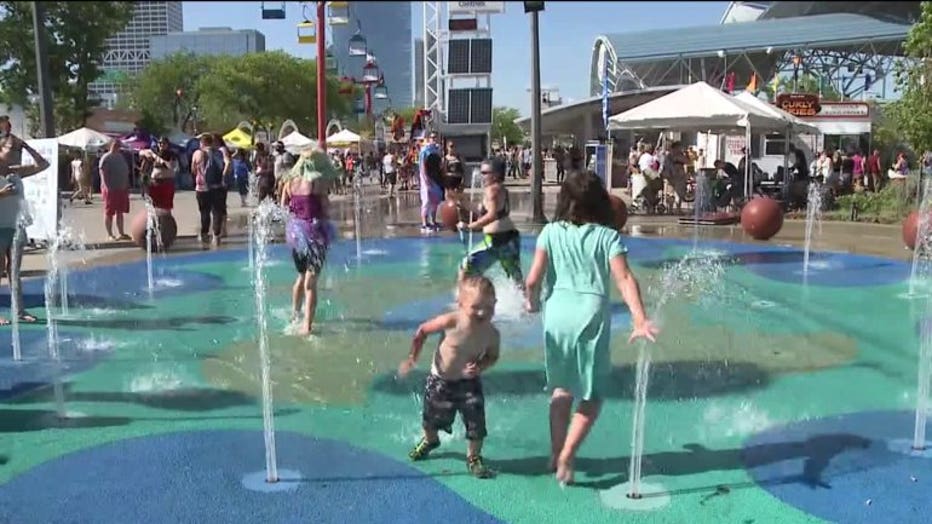 As temperatures went up, Milwaukee cooled down.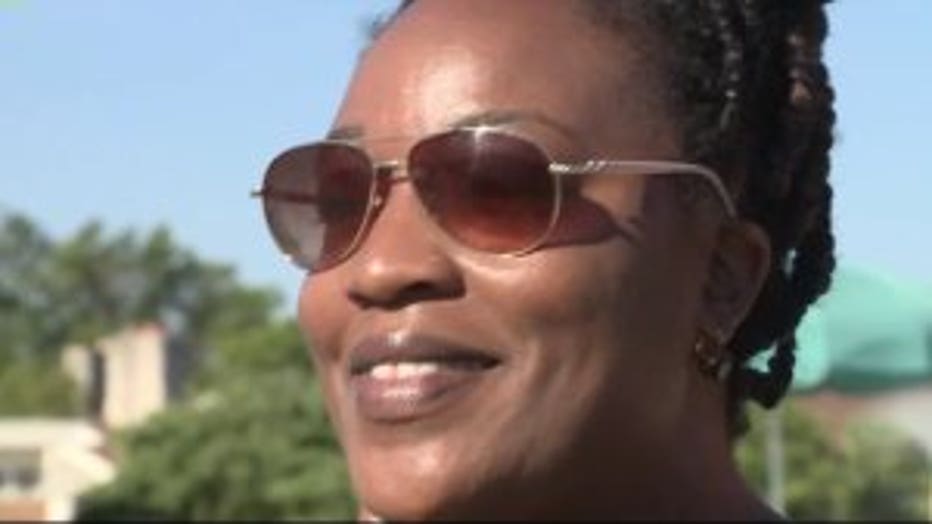 "I figured the best place to be right now is in a public pool," Zolicoffer said.

Zolicoffer joined countless others at the Schultz Aquatic Center on Saturday.

"I'm happy now. This is my time of year," said Zolicoffer.

For those not lucky enough to take a dip underwater, they enjoyed the next best thing.

"Just having the time of our lives," said Shelly Simon, festival goer.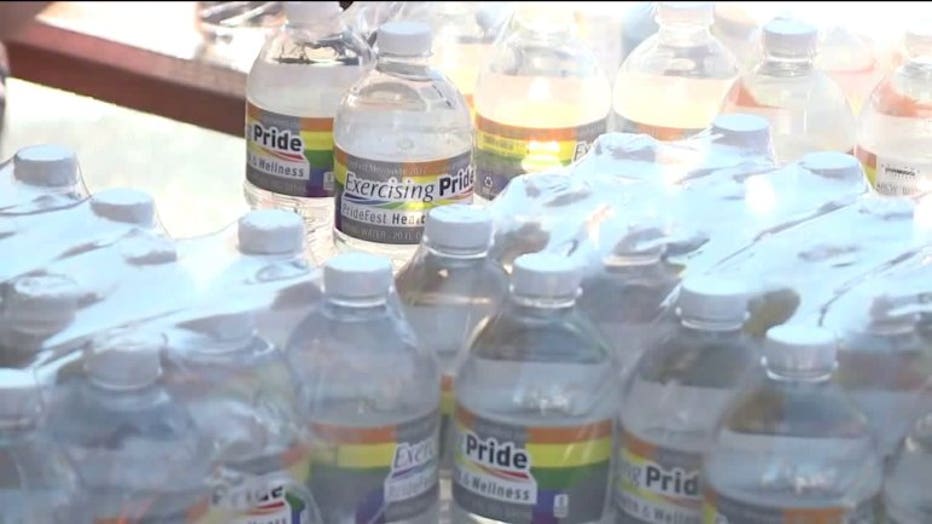 Simon was at Pridefest, taking a break on a splash pad.

"With this heat, you've got to cool off when you get the chance," said Simon.

Hundreds filled Henry Maier Festival Park for a weekend celebration, and they aren't letting the heat get in the way.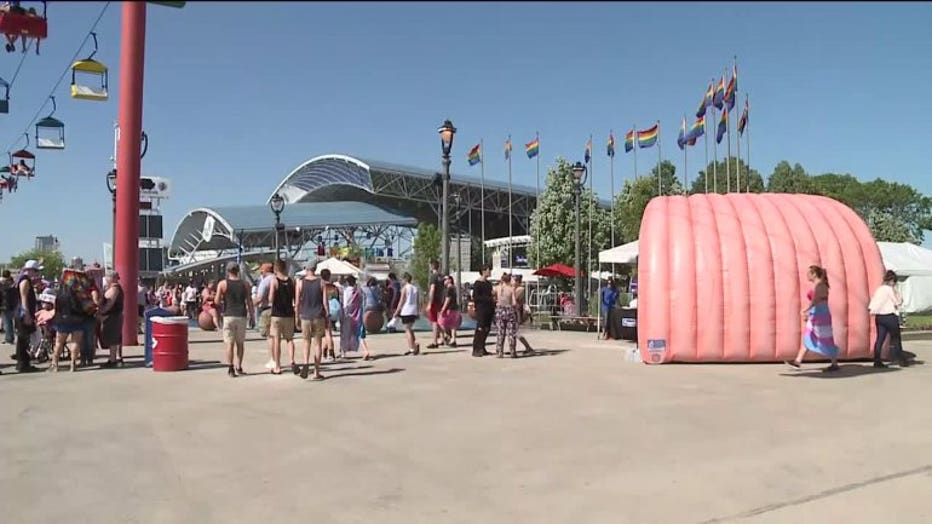 "We've got a water fountain here behind us and we're giving out free water because we want to make sure you stay safe and hydrated," said Jorna Taylor, organizer.

Organizers handed out truckloads of bottled water to make sure everyone stayed hydrated.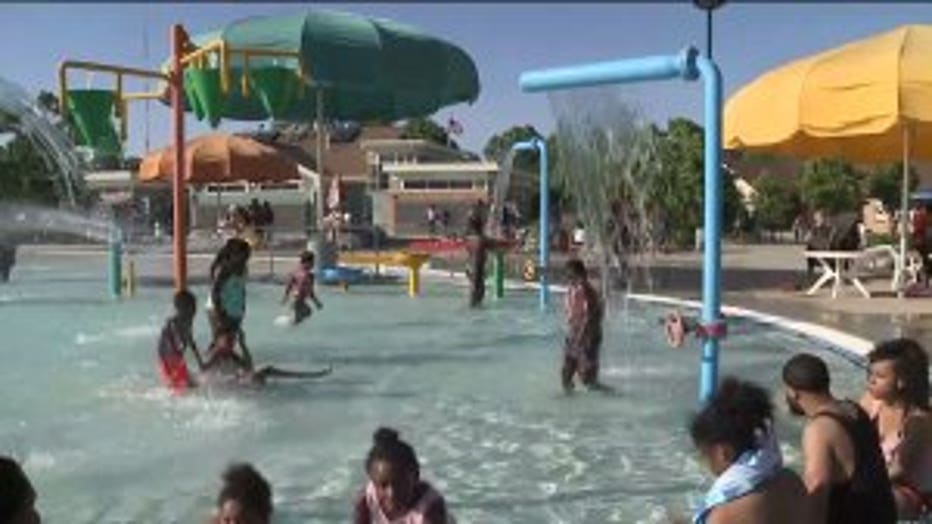 "We've gone through a fair amount and we're restocking," said Taylor.

As the sun beat down, the city is getting ready for warmer days ahead.

"I'm ready for summer and I'm glad it's here finally," said Zolicoffer.

The heat isn't over yet! It's expected to last through the weekend.