Ready for Holidazzle: Christmas tree delivered to Bayshore Town Center
GLENDALE -- The tree that will be the centerpiece of the 10th annual Holidazzle Tree Lighting Ceremony at Bayshore Town Center was delivered on Wednesday morning, November 16th.

The tree lighting ceremony is set for Saturday, November 19th at 6:00 p.m. It's a free, family-friendly event that will kick off the holiday season with a countdown to the tree lighting, when hundreds of lights will be turned on to illuminate the live 40-foot Balsam tree from Medford, Wis. with 6,500 lights and 88 snowflakes in the heart of Glendale.

Santa will also be making a surprise appearance during the ceremony. All together Bayshore Town Center will be decorated with over 95,000 holiday lights as part of this season's celebration.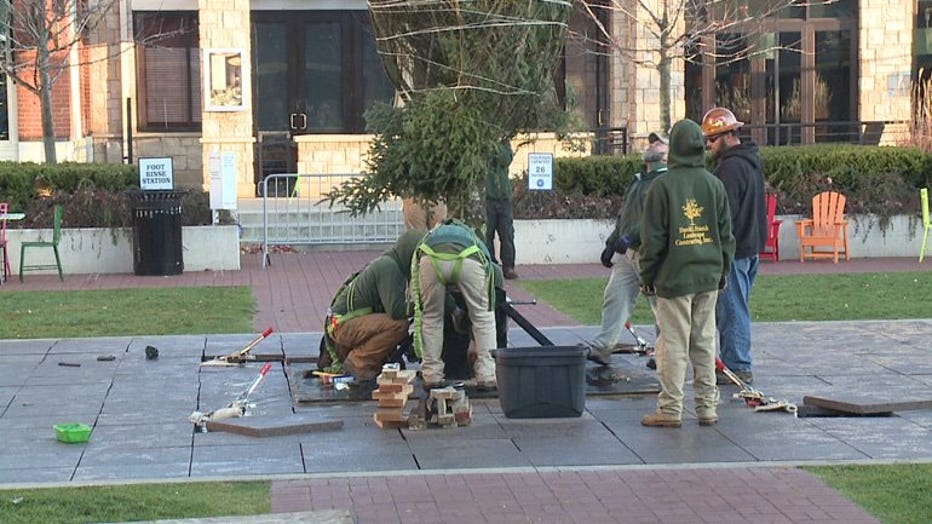 Tree delivered to Bayshore Town Center