Reacting to Sterling Brown arrest, city leaders say everyone deserves to be treated with respect


MILWAUKEE -- Members of the Milwaukee Common Council addressed on Thursday morning, May 24 the release of the body camera video tied to the arrest of Milwaukee Bucks' player Sterling Brown. A majority of members made a pledge to do their part in improving police/community relations, and said the incident with Brown reflects a larger issue.

Police were called to a business at 27th and National on Jan. 26 in regards to a parking violation. Brown was parked illegally across two handicapped spaces. During the encounter with police, a Taser was used on Brown. The body camera video shows Brown was not combative toward police. He was arrested on suspicion of resisting arrest, but never charged.

"A very public and embarrassing incident. There are hundreds of encounters like that. I know because I've experienced it myself. We must recognize the historical tensions that exist between minority communities and police departments," said Hamilton.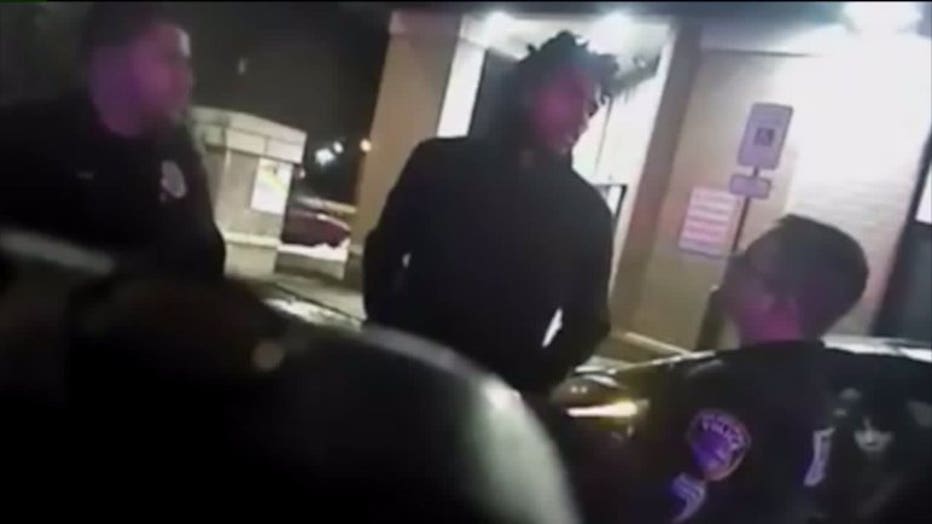 Hamilton took the lead during theThursday morning news conference.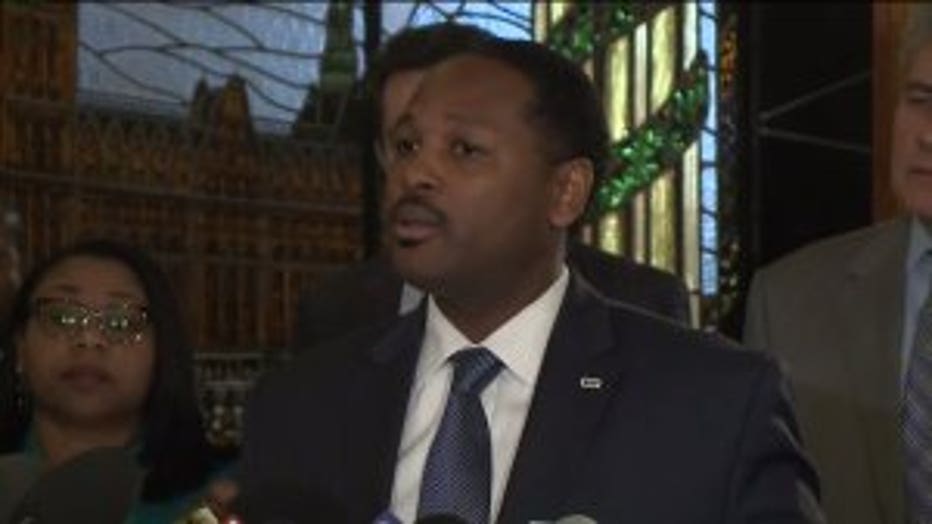 Milwaukee Common Council President Ashanti Hamilton


"We wanted as a council to stand together because we wanted to put the weight of the council behind what it is we're trying to say," said Hamilton.

Hamilton told reporters when it comes to the safety and welfare of the citizens of Milwaukee, all deserve to be treated with respect in interactions with the police department. He said the reason this is difficult is because officers possess an "awesome responsibility" in conducting their work.

Hamilton, with council members standing at his side, demanded answers.

"We're asking what type of discipline is being issued? Who are the officers? What is the process if they end up challenging the disciplinary action? Our commitment with the public, with the police department, with community members is to work on the change," said Hamilton.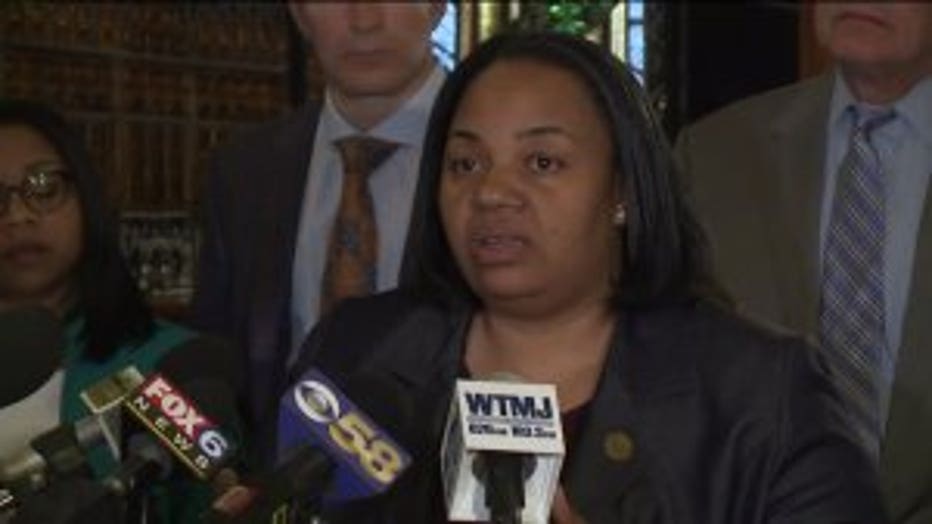 Milwaukee Alderwoman Milele Coggs


Alderwoman Milele Coggs also spoke at the news conference, emphasizing the need for change.

"No more residents of the city of Milwaukee feeling as if they were not treated as human beings by those in authority to protect and serve. I would implore residents and community members to work with us -- because we hear the cries, we share the pain and we recognize the need for change," said Coggs.

Milwaukee Police Chief Alfonso Morales has apologized for the incident, but he's held back information on the officers involved. He said Thursday he's legally barred from naming the officers involved, what discipline they received and what rules they broke.

Alderman have called for transparency.

"I don't think there is anything to gain by not sharing," said Hamilton.

Milwaukee Police Association statement after body camera video release:

"Use of Force will never look pretty, but it is – unfortunately, a necessary component of policing. The cause or need for force is always dictated by the subject confronting the police officer. A subject must cooperate at the point of arrest/contact; when an argument of the righteousness to the interaction is of issue, the subject may exercise the right to file a complaint.

Inevitably every Use of Force will be scrutinized and often opinion gets in the way of fact. Unfortunately, society and local leaders only take issue when the situation is sensational, or the individual is of prominence. Our officers are routinely injured during Use of Force applications; rarely is there an outcry of support from civic leadership.

City leadership and the former chief truly need to self-examine. Our force is so drastically understaffed that negative outcomes are inevitable!

Force is minimized significantly when situations are properly addressed immediately. However, because officers are frequently mandated to work alone they are at greater risk to be compelled to use higher levels of force. The city may be complicit in the death of subjects, or in the greater use of force in many situations that have occurred. This is due primarily, or solely, because a one-officer squad responded; and/or ill-equipped officers responded. This issue is not only a daily issue on the street but is also of great concern in our city jail – dangerous inability to properly staff the department represents one bad incident away from tragedy.

The city apparently is willing to accept risk absent of their own responsibility; while quick to pass blame and refuse to address the underlying concern.

The inconsistent hiring of replacement officers has caused a void that manifests in poor leadership and improperly mentored new officers.

Our officers are true professionals that do all possible with the finite resources afforded them. Help them perform at the levels you deserve and demand – set them up for success. Mandate of your elected official staffing levels that will support a safer city… levels that will remove the disadvantage that clouds daily performance.

Support our Cops – the safer they are, the greater level of safety they can provide."