"Rapid response" effort underway to stop spread of dangerous Giant Hogweed


SHEBOYGAN COUNTY -- They are seeing an invasion in Sheboygan County of an unwanted plant. It's called Giant Hogweed and Wisconsin DNR officials say it is an invasive plant. One plant alone can grow 20 feet tall -- and its leaves can be up to five feet wide.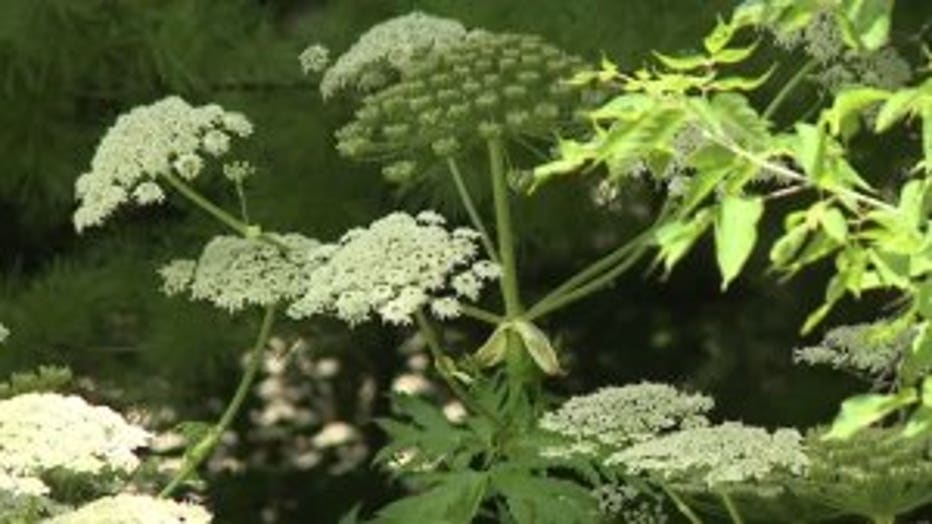 Some people think Giant Hogweed is an interesting ornamental plant. Homeowner Judy Myers thought so when she moved to Sheboygan County a year ago.

"I looked at that plant and said, 'Gosh, I've never seen that thing in my life,'" Myers said. "But when you're painting the house and moving in and settling, you don't take the time to investigate."

Giant Hogweed was confirmed on the south side of Sheboygan in early June. About seven properties are affected.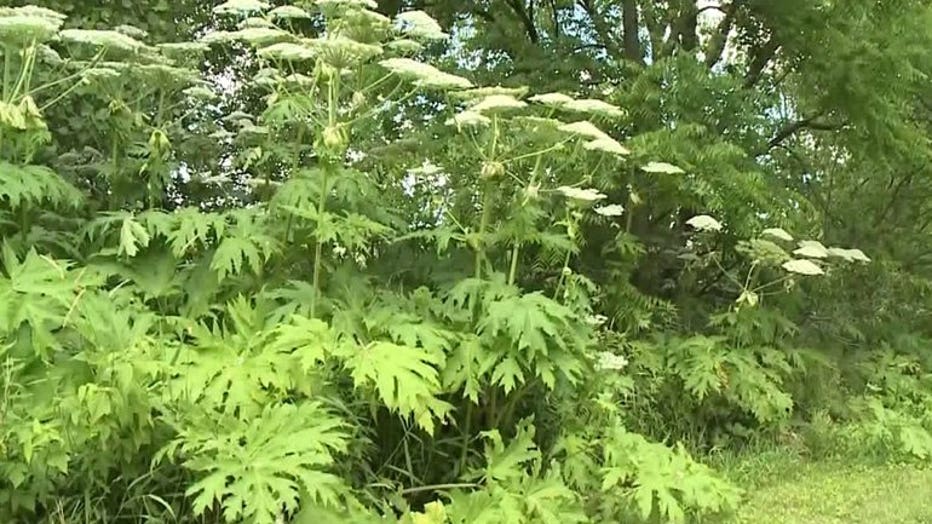 Scott Horzen with the Southeastern Wisconsin Invasive Species Consortium (SEWISC) tells you what to look for.

"See here, this plant has that row of hairs around where the left blade contacts the stem. That's very indicative of the Giant Hogweed. It's also got the kind of reddish, purplish mottling along the stem and the leaf blade over here," Horzen said.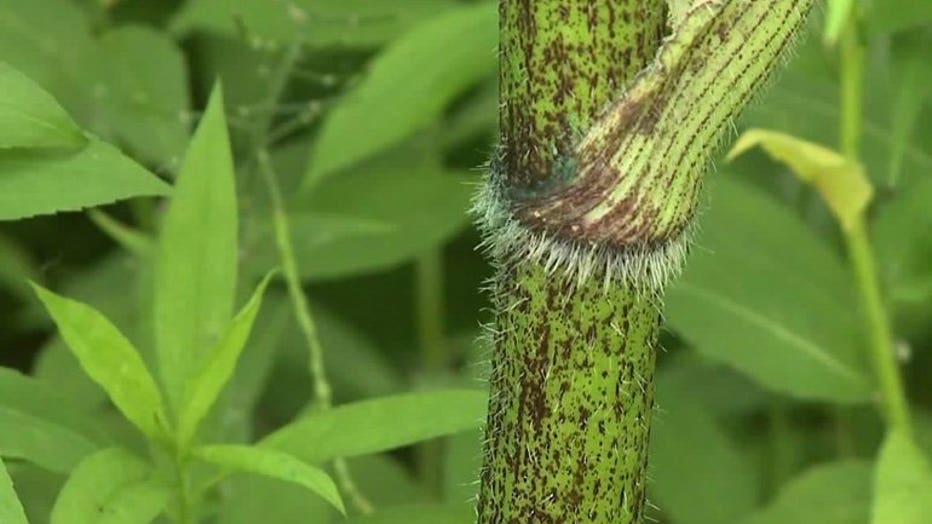 Not only does Giant Hogweed crowd out native plant species, its sap can cause serious injury to humans.

"That sap reacts to the ultraviolet rays of the sun and creates, starts with small blisters and they fester and spread. It can take months for those blisters to go down and you can be left with permanent scars," Horzen said.

If the sap gets in your eyes, it can cause temporary blindness.

The DNR is now providing funding for a "rapid response" effort coordinated by SEWISC. Last week, hundreds of plants were sprayed with herbicide. The hope is to hold the plants to a concentrated area -- and kill it.

"Any weeds that someone wants to take out of my yard. Please do," Myers said.

The company that sprayed the plants will be back in two or three weeks to cut and bag the flowers of the plants before they drop seeds.