Randy Bryce after loss to Steil in 1st Congressional District: 'I'm never going to stop fighting'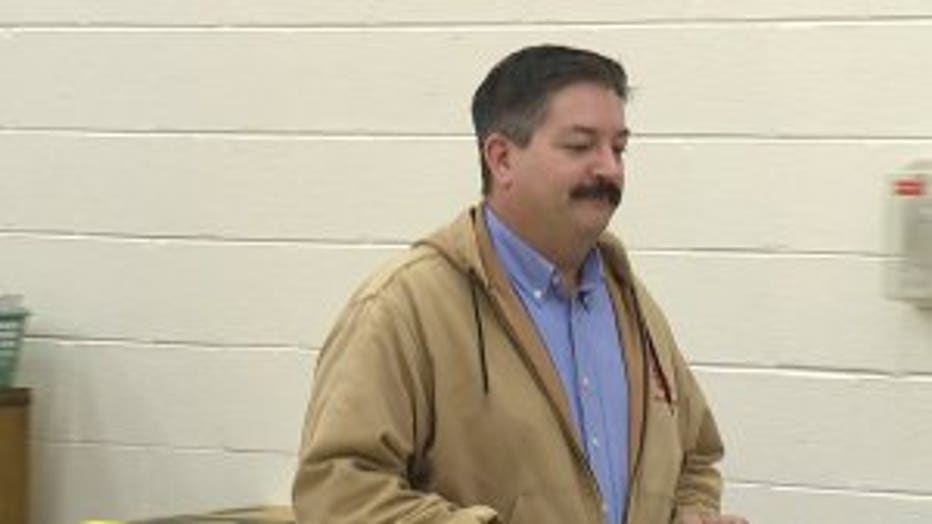 RACINE -- Democrats believed they finally had a shot at Ryan's 1st Congressional District seat since his decision against seeking re-election after 20 years in Washington. The party pinned its hopes on Racine ironworker Randy Bryce -- facing Republican Bryan Steil. The Associated Press called the race for Steil around 9 p.m. Tuesday, Nov. 6.

Bryce built a national following, branding himself "Iron Stache," a play on his occupation and his thick mustache. He generated more than $6 million in contributions by the end of July, but had plenty of problems. He failed to pay child support and was arrested nine times, including for drunken driving in 1998 and more recently for protesting Republican policies.

"Although we didn't get the results that we wanted tonight, we still do have a lot of positive things to be thankful for. For one, look at the size of our family, and this isn't the first time that I ran for something and didn't win an election. Right? And then we see what happens. We just pick something bigger to go for. I've had the opportunity to do some things, to see some things and to talk to people that not a lot of us have. That's really meant a lot to me -- people opening up their homes for having fundraisers -- people that I've never met before, and we did something. We sparked something in this country. Think about when we started. It was before just about anyone else had gotten in, right? And we had that video, and people were like 'this is what we want in towns. We want working people.' It's not  just about winning one seat, the 1st Congressional seat in southeast Wisconsin. It was never about that. It was about the whole picture. It was about taking control of Congress. It was about standing up for working people. It was about pointing out the fact that if you're an African-American in this district, you're in a horrible place and things need to change, and it's about not being a backdrop anymore. Not having working people be a backdrop -- but that's what it's about. It's about getting back up and fighting for stuff you believe in. I don't know how to do anything else, so maybe I'll take a day off, maybe I won't. Probably not, but you can rest assured, and I promise you that I'm never going to stop fighting for each and every one of you," said Bryce on Tuesday night.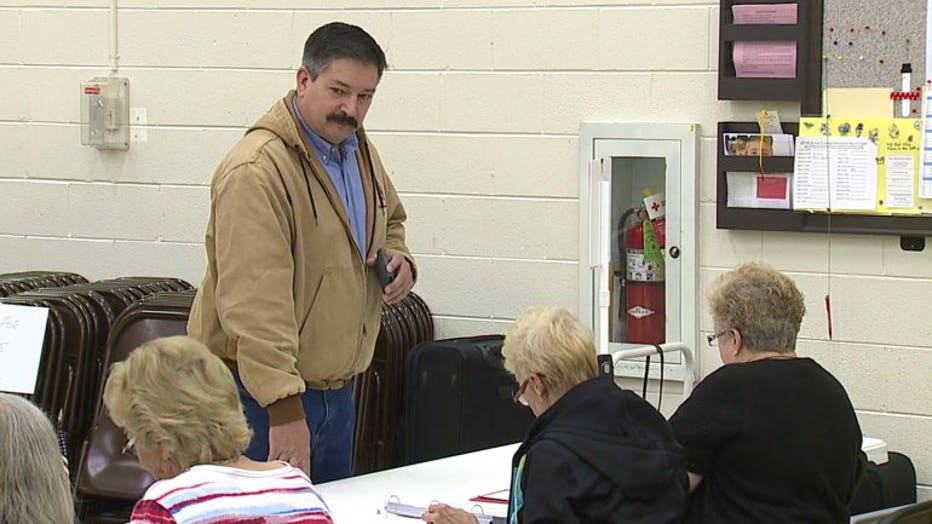 Bryce voted Tuesday in Racine at St. Mesrob Church. He said it's time for working people in Congress, and his priorities are health care, as a cancer survivor, and making things better for those who are struggling.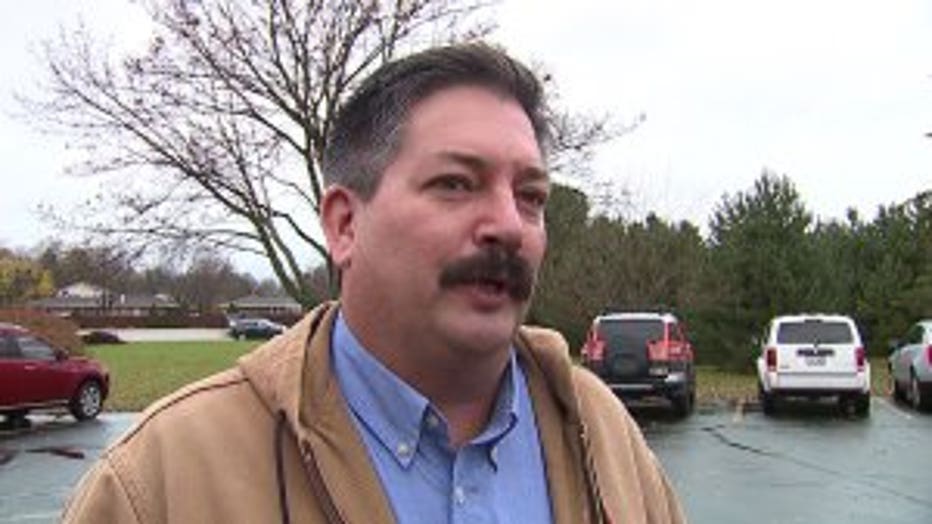 This race was tough for Bryce from the standpoint that he was the target of attack ads. He said the number one thing for him is that he's honest.

On Election Day, Bryce said he was "feeling really good" as he awaited the results.

"For some time now, we've started our campaign early, and today's the day. It's kind of surreal. It's been a long day. We've had an amazing, amazing team of staff and the volunteers have been beyond incredible. Really fantastic. There's some people out at 4 a.m. this morning handing out fliers. Turnout is great. The early vote totals were really good, especially in areas that are traditionally Democratic. We're going to be traveling the entire district, just encouraging people to get out and vote. That's what it's all about -- to show how we're going to take the country back, grab the steering wheel and get it back on the road. It's time to stop having the working people be a backdrop to people running for office. It's time for us to actually be the ones making the decisions, and people get that message. Obviously good health care, Medicare for all is something getting a lot of momentum. It's the number one issue. It's what I'm hearing from people who are worried for prescriptions or even seeing a doctor. Probably the number one issue. People appreciate the honesty, and that's all I want to do. I just want to, I understand what it's like to struggle and I don't think people need to be afraid when they do face those types of struggles -- to have people that understand that and make life easier for them. When we started this campaign, the biggest piece of advice that I was given, that meant the most to me was 'just be yourself,'" said Bryce.

Bryce was set to host an election night party at The Branch in Racine Tuesday night.