Racing Sausage Corn Dog a "Sporkies" finalist at State Fair: "It's really been very successful"


MILWAUKEE -- One of the highlights of the Wisconsin State Fair is the food, and this week, one dish will be crowned champion of the "Sporkies" competition!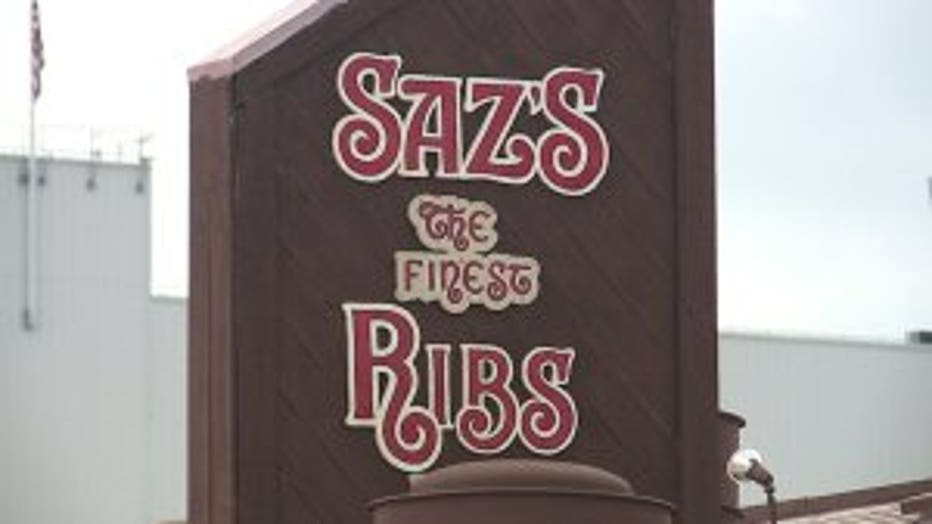 Each year, eight finalists are selected from several dozen entries, and a panel of celebrity judges choose the recipients of three Golden Spork Awards.

The final judging and presentation of the 2016 Golden Spork awards will take place on Wednesday, August 10th at the Bank Mutual Amphitheater at 11:00 a.m.

This year's judging panel includes:


Fairgoers are encouraged to participate in the judging during the Fair by sampling all of The Sporkies entries and for their favorites via social media using #FairgoersFav

FOX6's Jonathon Gregg on Sunday, August 7th caught up with Steve Sazama with Saz's, and took a look at Saz's contribution to the contest -- the Klement's Famous Racing Sausages Corn Dog -- a Sporkies finalist!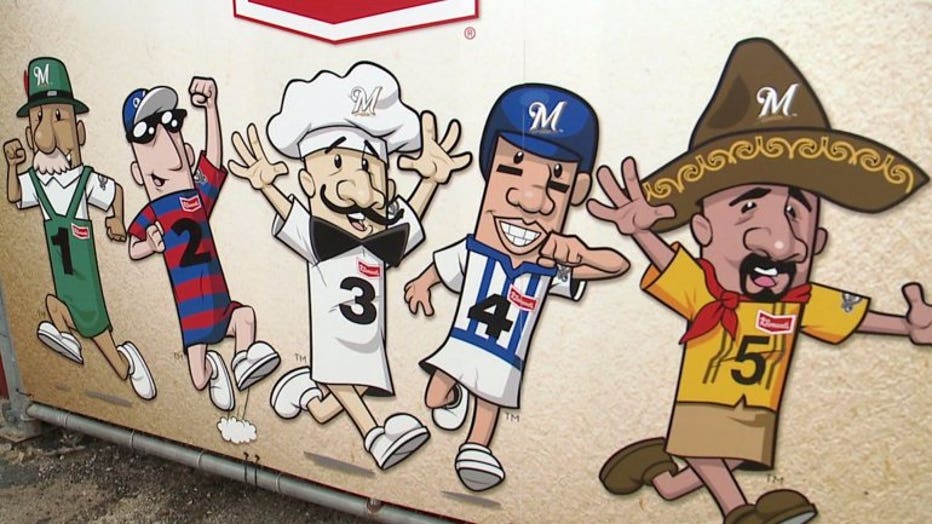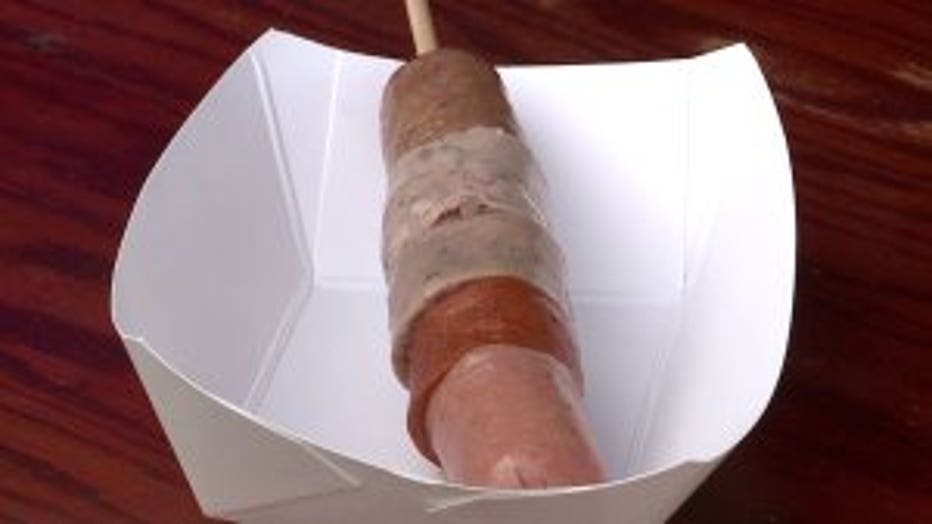 "Everyone has been to a Brewers game, and in the fifth or sixth inning, there are the racing sausages You're at the fair -- so it has to be on a stick," Sazama said.

Sazama went all in, and brought all five of the Klement's Famous Racing Sausages together at last, for 11 days only.

"A hot dog, a chorizo, an Italian, a Polish and a brat. A collaboration from everybody to do it. Our geniuses and the the Klement's geniuses and then we got the blessing from the Brewers," Sazama said.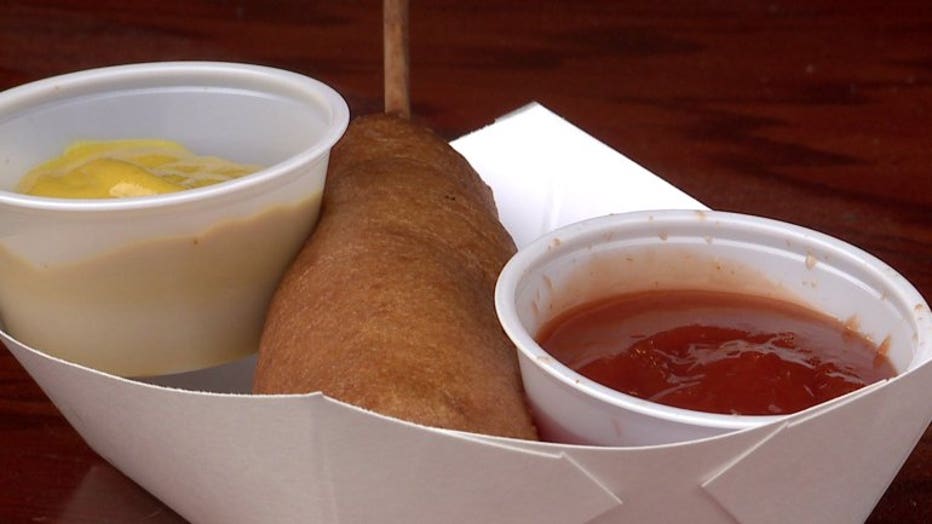 Racing Sausage Corn Dog at Saz's


The five-piece meat set is battered and deep fried until a golden brown, and it is served at just one of Saz's three fair locations.

"It's really been very successful," Sazama said.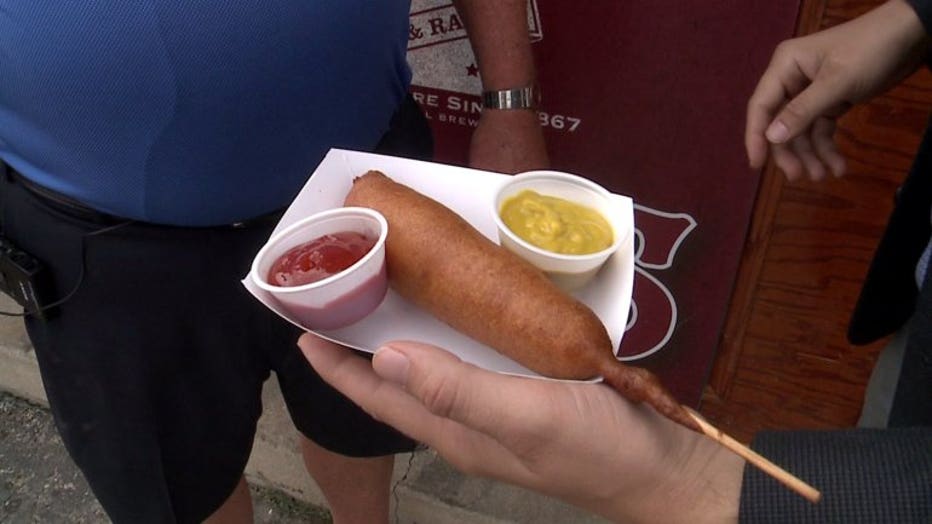 Racing Sausage Corn Dog at Saz's


The Racing Sausages Corn Dog is one of eight Sporkies finalists: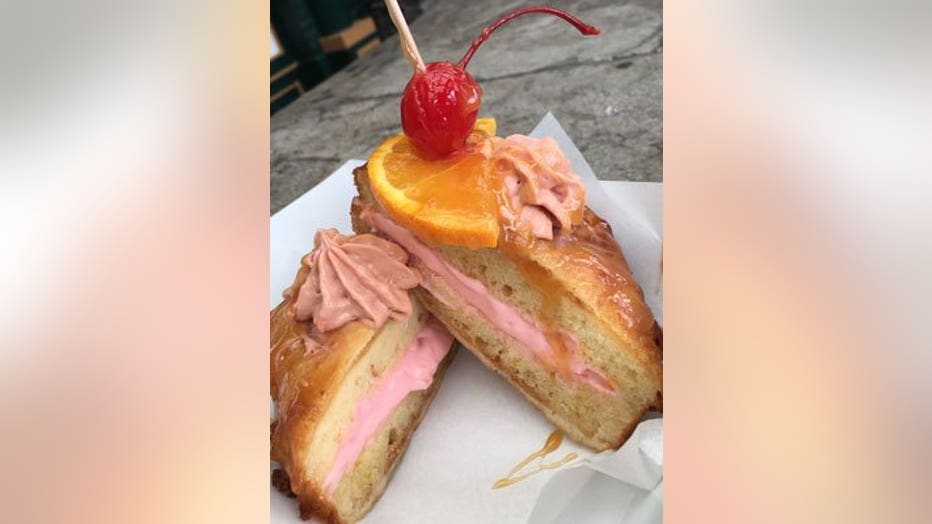 Water Street Brewery: Deep Fried Ol' Fashioned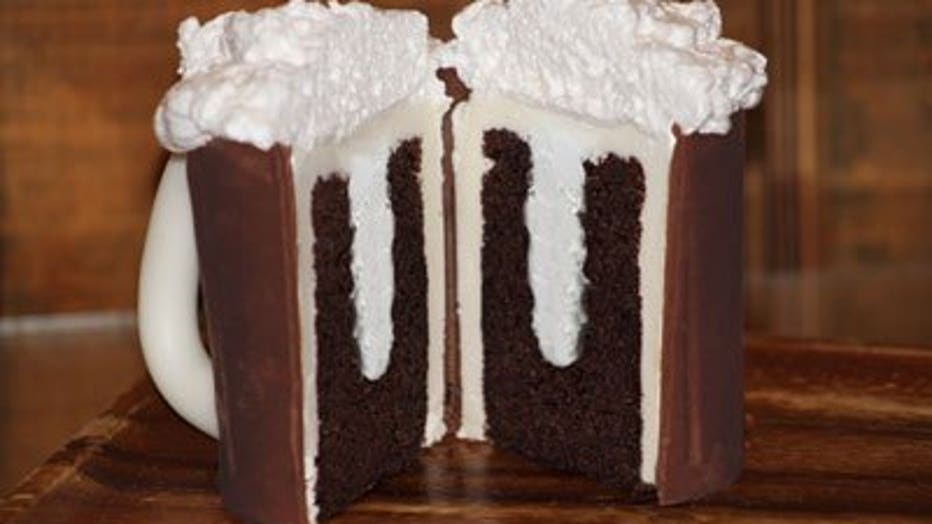 Sprecher Root Beer: Everything Root Beer Float Cake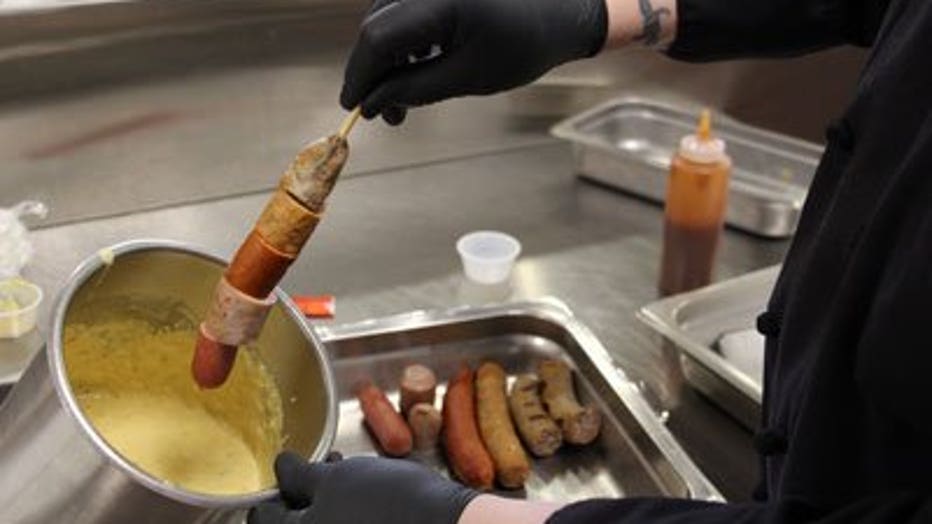 Saz's Bavarian Haus: Klement's Famous Racing Sausage Corn Dog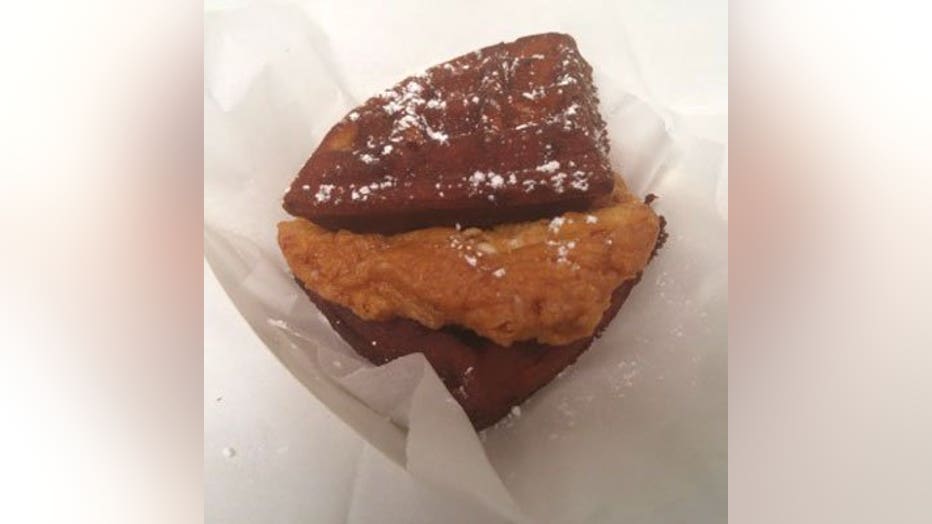 McZars Lakefront: Elvis Chicken and Waffle Sandwich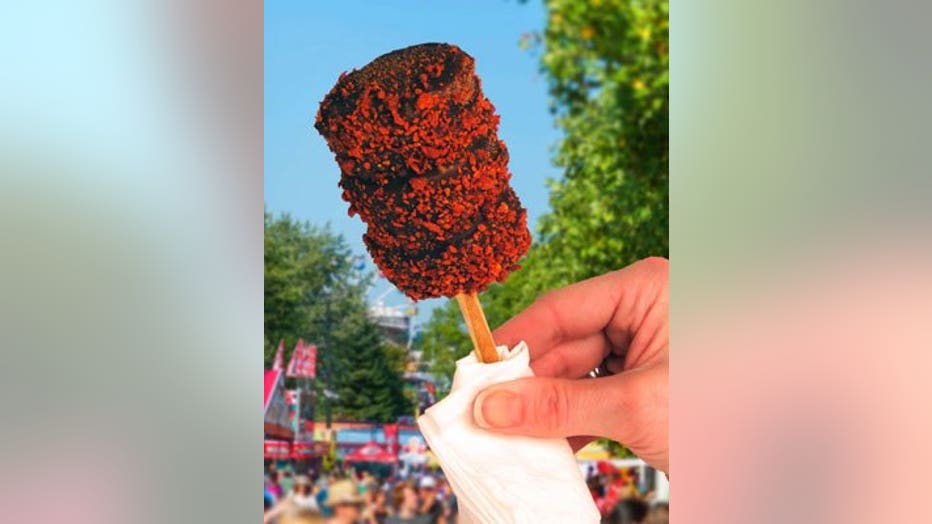 DT Concessions Fiesta Cookie Dough: Cookie Dough Fondue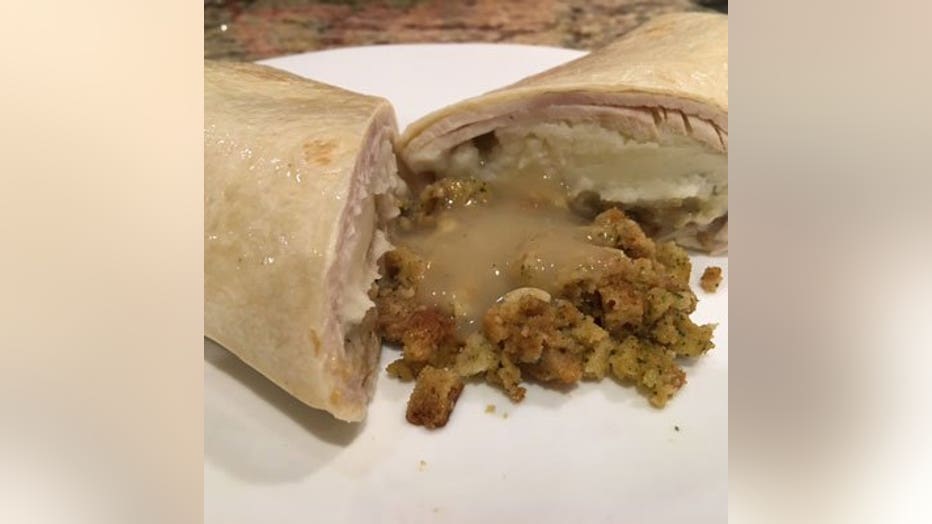 Bryan's Concessions Mexican Grill: Thanksgiving Day Burrito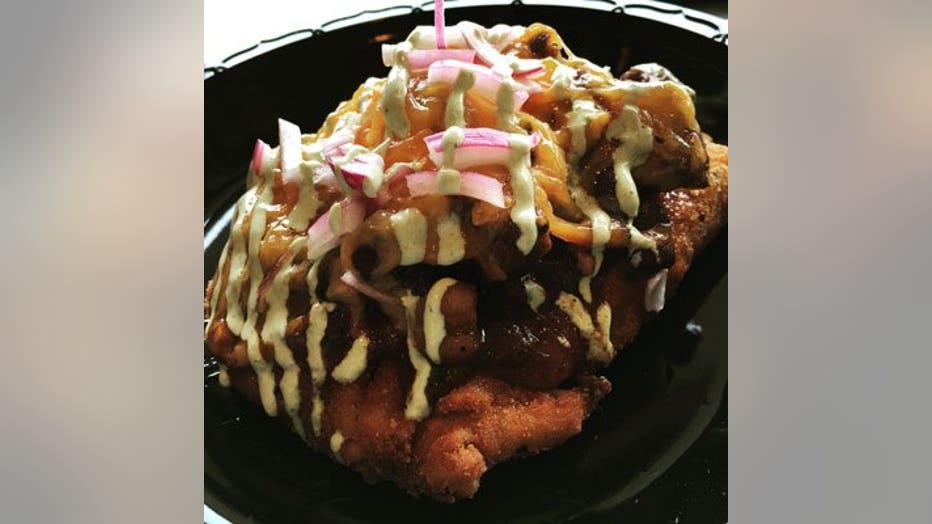 Brew City Pizza: Chili Mac Bottom Pizza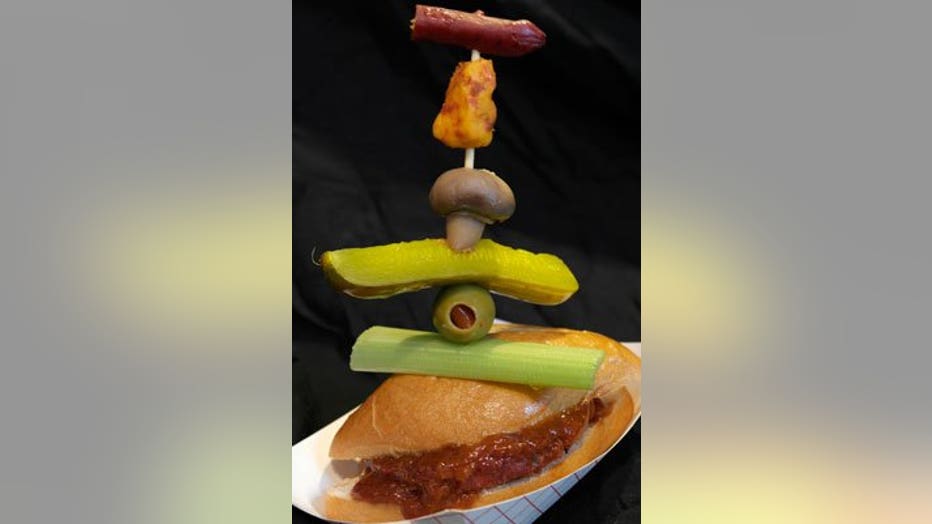 All Things Jerky Exotic Meat Grill: Mountain Man Bloody Mary Burger


Sazama said he hopes the rarity of this year's dish edges the competition.



The Wisconsin State Fair continues through next Sunday, August 14th.

CLICK HERE to learn more about the Wisconsin State Fair "Sporkies" competition.