Racine's mayor issues emergency declaration after extreme weather damages city's shoreline


RACINE -- Racine Mayor Cory Mason issued a declaration of emergency to state and federal leaders because of damage caused to the city's lakeshore after the weekend's winter storm.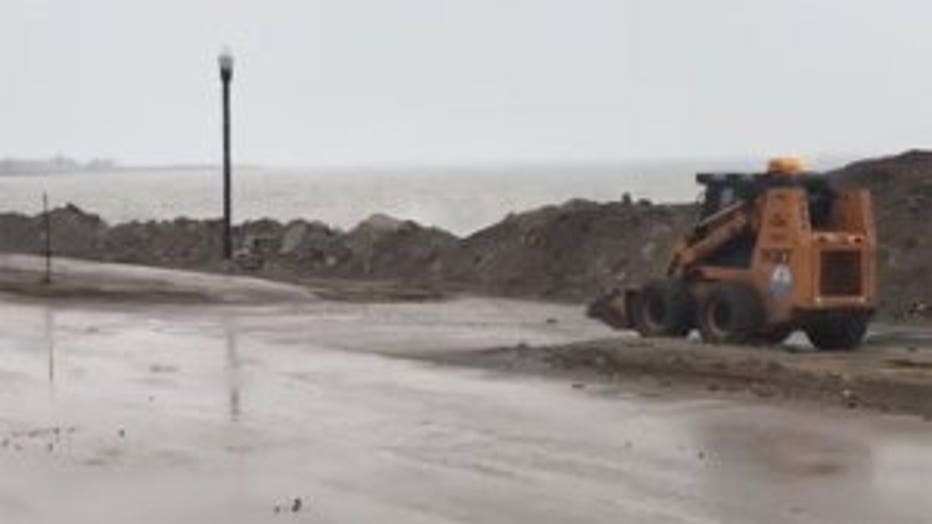 Damage along Racine's lakefront due to extreme weather


Crews have been trying to clean up the lakeshore after waves crashed over the breakwater -- sending debris well beyond the shoreline.

Historically high water levels paired with high winds are a damaging combination. The weekend waves that that combination caused wreaked havoc up and down the Lake Michigan shoreline in southeastern Wisconsin.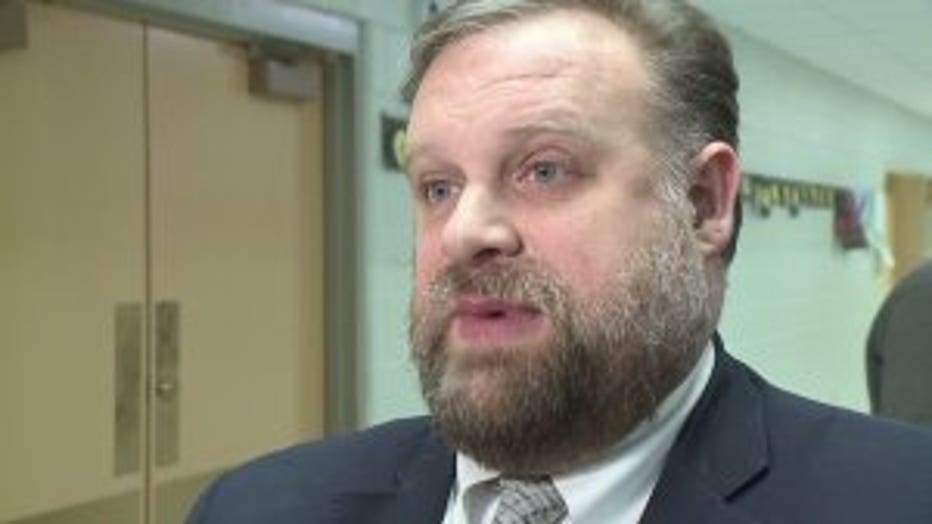 "We're really going to have to rebuild that infrastructure again to make sure that that street is safe and to have public access to the lake again," said Mayor Mason.

Mayor Mason's declaration, issued Wednesday, Jan. 15, puts the city in a position to receive state and federal funding to help pay for the breakwater wall and shoreline bike path -- both of which were destroyed.

"It will be in the millions, do doubt. There's a lot of damage," Mayor Mason said. "It's going to need to be rebuilt. There's no way the city can do this on its own."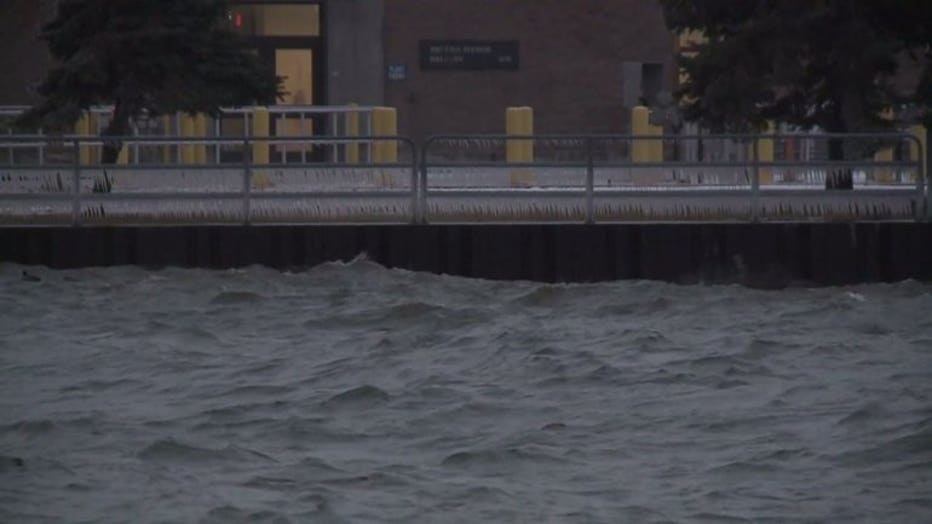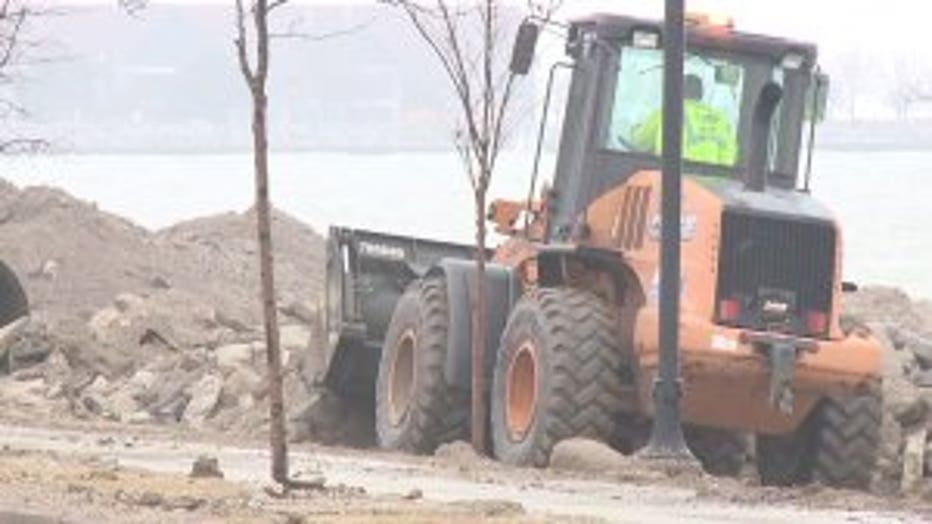 The hardest-hit areas of the city are along Pershing Park, Gateway Technical College and the Racine skate park.  Public access is currently prohibited while city crews do what they can to fix the damage.

"Building a resilient lakefront is something we're going to have to think about for the future," Mayor Mason said.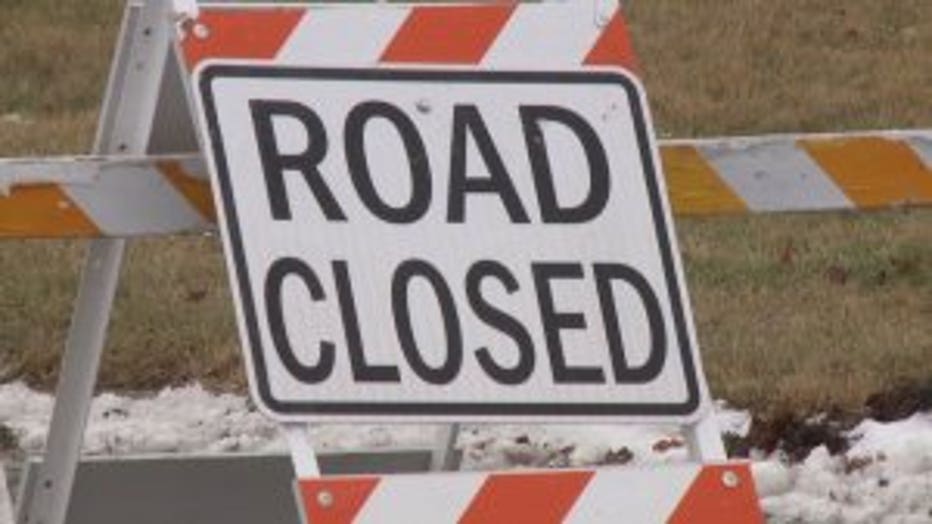 Mayor Mason spoke with FOX6 News about this issue at an event in Racine where Gov. Tony Evers was also in attendance. A spokesperson for Gov. Evers tells FOX6 News that he will be working with multiple municipalities affected by the storm in the coming days.

A spokesperson from Mayor Mason's office also told FOX6 News that there are six houses near the lakeshore that have parts of their yard falling into the lake.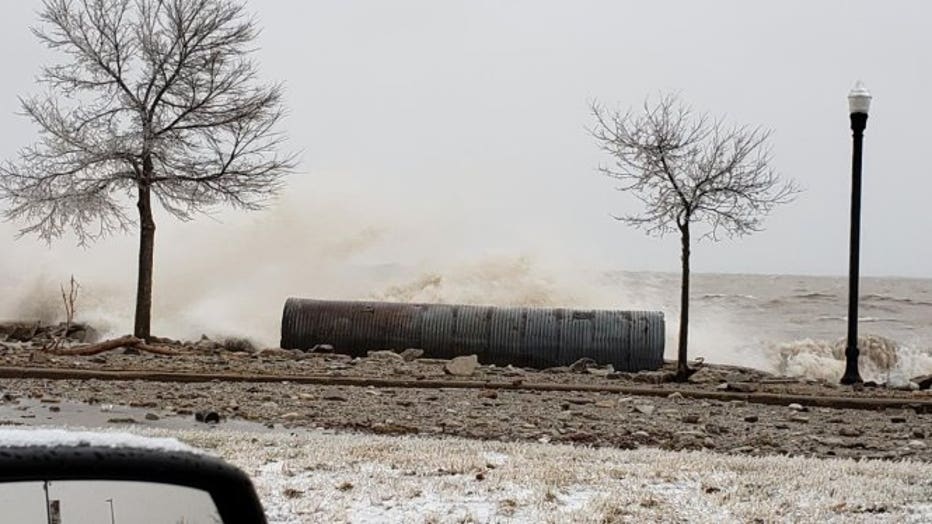 Lake Michigan waves, Racine,WI


The declaration from Mayor Mason reads:

"During the period of January 10 through 12, 2020, a severe storm caused great damage to the shoreline of the City of Racine. Specifically, Extreme offshore-sustained wind speeds and gusts in excess of 50 mile per hour, coupled with at or near record all-time high water elevations on Lake Michigan for the past year, created an unprecedented event along the shoreline in the City of Racine. Failures and breaches exist along both protected and unprotected shorelines in various City of Racine parks as well as failures to storm water outfall infrastructure located at various points along Lake Michigan. Significant damage has been reported in the areas along: Pershing Park, Carre-Hogle Park, North Beach, and Zoo Beach, and the bluffs near the north end of Racine Zoological Gardens.

"I find that the damages extent and potential for disaster existing requires extraordinary measures to protect the health, well-being, and safety of the people and property within the City of Racine and request the State's assistance."