Racine man arrested for his 26th offense after hit-and-run crash


CALEDONIA (WITI) -- Caledonia police arrested 27-year-old Yusef Kindle of Racine on Monday, February 24th for his alleged involvement in a hit-and-run crash on Douglas Ave.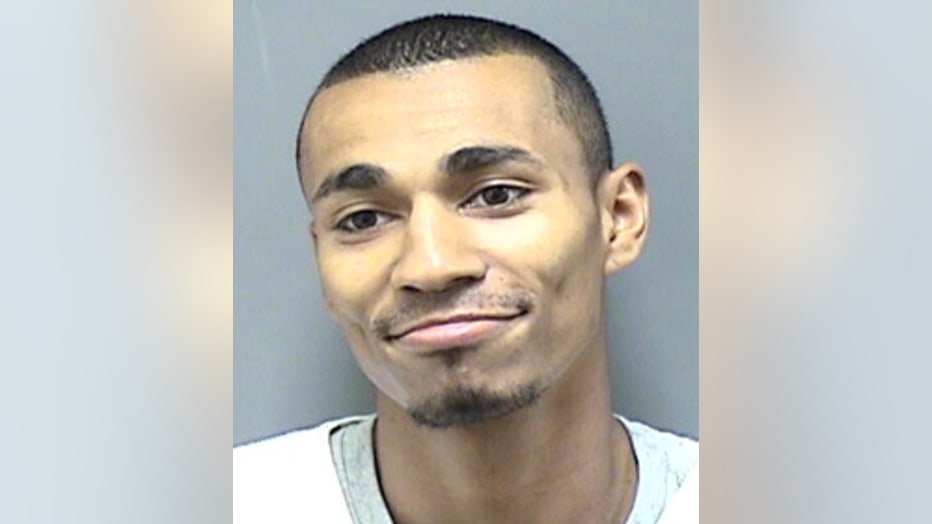 Police say this is the third accident in two years Kindle has been involved in.

The officers were called to the crash scene just before 6 a.m. on Monday. The victim in the hit-and-run crash remains bedridden with lower back pain.

Police received information that a witness was following the suspect vehicle after it fled the accident scene. The witness was able to provide police with a license plate number and vehicle description.

Caledonia police later located and arrested Kindle, who admitted to being the driver of the vehicle involved in the accident. He told police he fled because he was dazed in the accident -- and also due to a suspended driver's license.

Driving records show Kindle's driving status is suspended, with this offense for Operating while Suspended being Kindle's 26th offense.

"This individual is only 27 years old, and it was the 26th offense of driving while under suspension. As a matter of fact, last year, he was stopped 19 separate times. He had an accident in October of last year, and he had an accident in January of this year," Racine Police Lt. Gary Larsen said.

Lt. Larsen calls Kindle's record "mind-boggling," but when it comes to enforcing Kindle's revoked license, their hands are tied.

"It's a municipal fine. It's not even a criminal charge," Lt. Larsen said.

Kindle was issued several traffic citations including operating while suspended 26th offense and hit-and-run causing injury.

The incident has been referred to the Racine County District Attorney for charges.

At Kindle's listed address, a man claiming to be his brother says the allegations against Kindle are false.

When pressed about the incident, the man says his brother fled the scene to go to the hospital.

FOX6's Ben Handelman: "He never went to the hospital though, according to police."

"No, because he was going to be late for work," Kindle's brother said.

Police say the incident may finally take Kindle off the street -- not for being suspected of his 26th driving with a revoked license violation -- but for hit-and-run causing injury.



Monitor FOX6 News and FOX6Now.com for updates on this developing story.