Racine County sees two to three inches of snow; wind gusts up to 30 mph


RACINE COUNTY -- Snow was falling across southeast Wisconsin on Tuesday, March 1st.

The National Weather Service early Tuesday morning, March 1st downgraded the Winter Storm Warning to a Winter Weather Advisory.  The Winter Weather ADVISORY remained in effect for all of southeast Wisconsin until 2 p.m.

FOX6's Deandra Corinthios spent the morning near Highway 20 and I-94 in Racine County. As of 9 a.m. Racine was seeing snow totals around two inches and wind gusts close to 30 mph.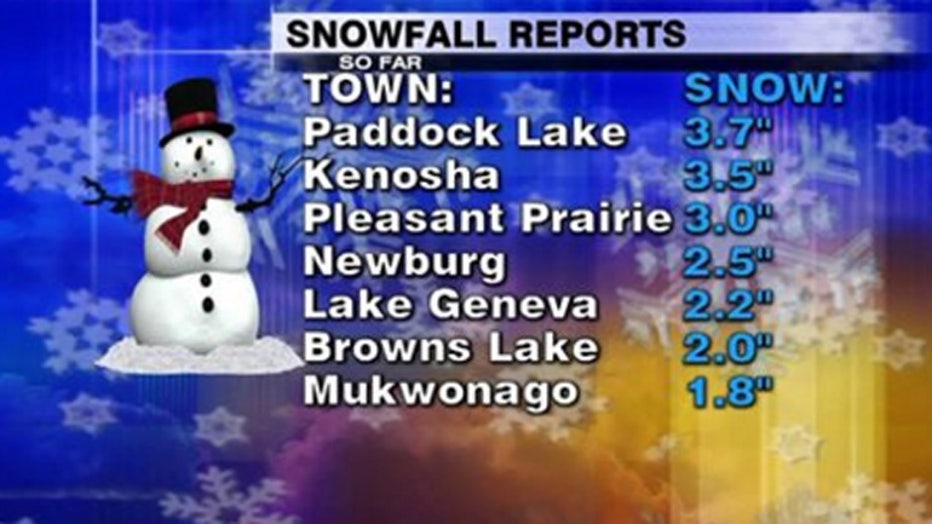 Early Tuesday morning, there was a steady stream of road crews at Highway 20 and I-94 in Racine County, keeping pace with the snow, leaving mostly just wet pavement for drivers.

Drivers said roads were slick in some spots and they were taking is slow -- leaving plenty of following distance.

FOX6 spoke with one man driving from Chicago to Racine. He said he dealt with changing conditions during his drive -- including snow covered roads earlier Tuesday morning on I-94.

"When I left Chicago it was pretty decent. It wasn't snowing that hard, and when I made it up here, the wind picked up and the snow started coming down," said David Caldwell.

Sunshine returns under high pressure for Wednesday.  Highs will be in the upper 20s near 30 through Thursday.