Racine County hit-and-run, We Energies flagger hurt, driver arrested
TOWN OF BURLINGTON, Wis. - A We Energies flagger had to be flown to the hospital after being struck by a hit-and-run driver Tuesday, March 21. That driver was arrested Wednesday after multiple tips.
The crash happened shortly before noon Tuesday.
Sheriff's officials said the striking driver was headed south on Honey Lake Road approaching Spring Prairie Road in the Town of Burlington. After hitting the flagger, the driver backed up and fled northbound on Honey Lake Road.  
The sheriff identified the driver as Bob Slominski, 41, and said when deputies showed up at his house Wednesday, he confessed to driving the truck involved in the crash. He said he was heading to an Alcohol and Other Drug Abuse (AODA) meeting at the time and "panicked," fleeing the scene. His truck was found in the backyard, covered with a tarp. 
He was booked into jail on multiple charges, including felony hit-and-run, being held on $30,000 bail. 
The flagger, 28-year-old Karlee, suffered significant injuries.
"From what I know, she didn't see it coming, which is the scary part," said Alyssa Tucker, Karlee's cousin.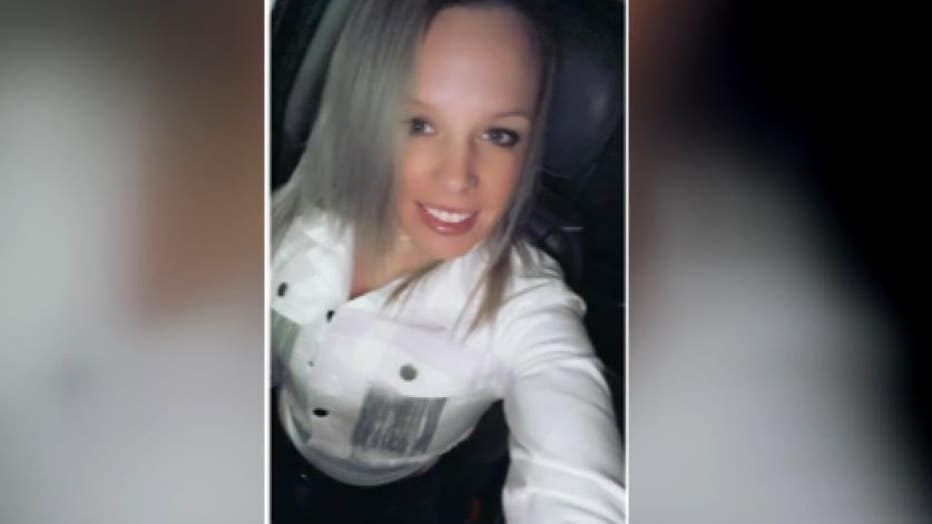 Karlee's cousin said Karlee has been working as a flagger for a couple months.
"They hit her, backed up, turned around and fled," said Tucker. "Just that somebody could do this and drive away just blows my mind."
Tucker shared a GoFundMe.com page with FOX6 News on Wednesday. Karlee suffered two broken legs, a broken arm, a broken rib and multiple cuts and bruises. Her injuries required surgery and have made it "impossible for her to return to work in the near future."
"She's in a lot of pain, very uncomfortable, but she is stable, which is good to hear," said Tucker.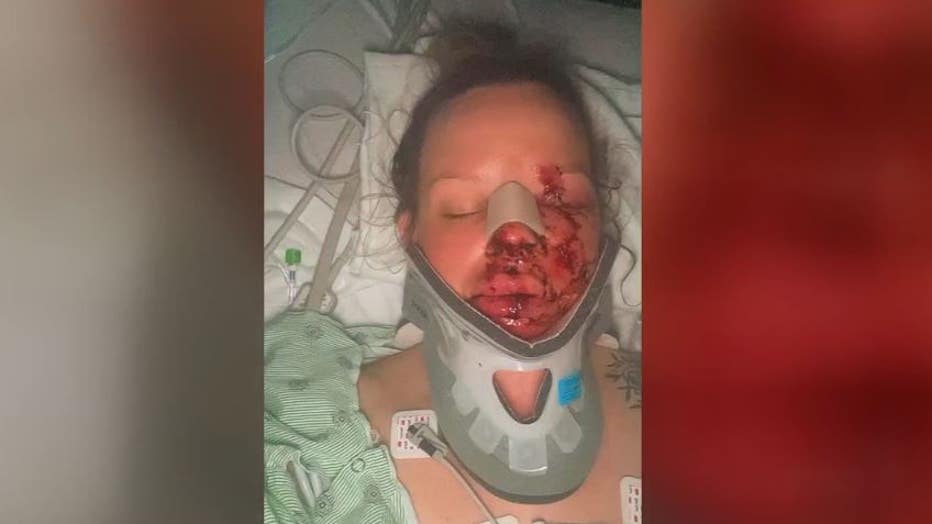 Tucker said she spoke with her cousin shortly after the crash.
"When she called, I bawled. I bawled my eyes out," said Tucker.
The sheriff asked for the public's help identifying the striking vehicle and driver.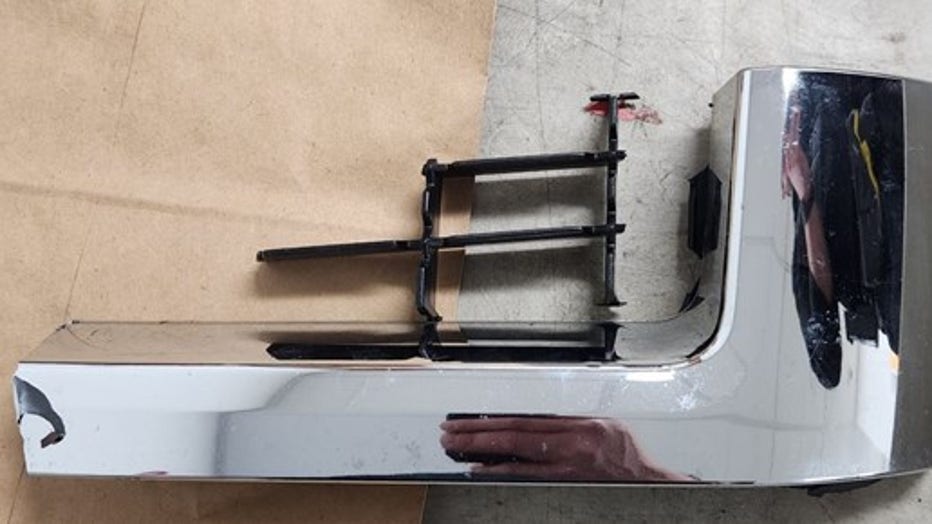 On Wednesday afternoon, the sheriff released surveillance of the striking truck and said based on the damaged parts left at the scene, witness statements and video evidence, it was believed the vehicle was a white 2007-2014 Chevy 2500HD or 3500 HD pickup. The sheriff noted it would have damage to the front driver's side grille/driver's side headlight assembly and damage to the front end of the hood.
"It seems like this driver was acting reckless, must've realized it and then fled the scene," said Brendan Conway, We Energies spokesman.
SIGN UP TODAY: Get daily headlines, breaking news emails from FOX6 News
Conway said while crashes like this don't happen often, close calls do.
"People come too close," said Conway. "They don't slow down. They slam on the brakes at the last minute."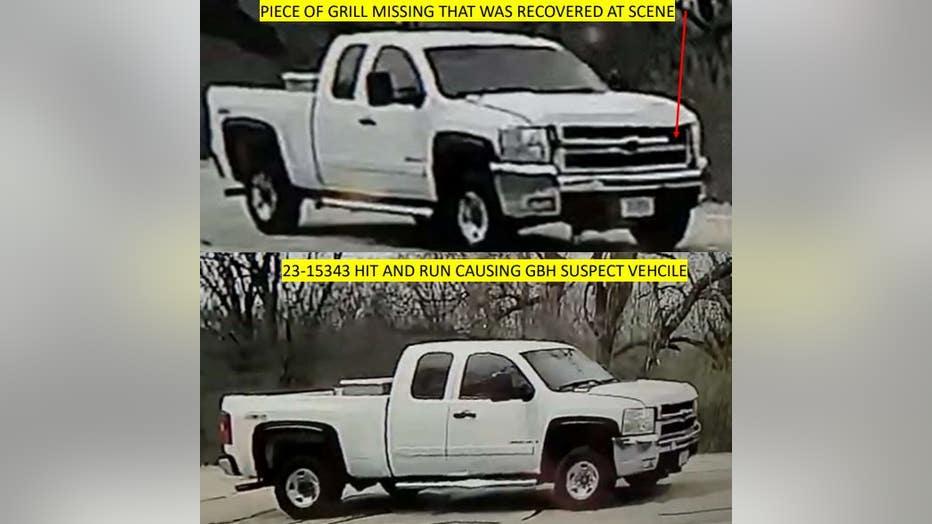 Karlee's family is raising money to help with medical expenses, rehab and living expenses.
"We're looking to get her the help that she needs so she can get through this tragic time," said Tucker.
Statement from We Energies:
We are grateful to the Racine County Sheriff's Office who worked relentlessly to find the suspect in this avoidable incident. We also are thankful for everyone who did the right thing and provided information to authorities to help in their investigation.
Our thoughts remain with Karlee and her family as she recovers from her injuries.
This incident is a reminder of the hazards that We Energies workers and contractors willingly confront each day in their dedication to serving our customers. We urge drivers to slow down near work zones – it is vital to keeping everyone safe.