Racine Co. Sheriff plans to outfit his department with Narcan


RACINE (WITI) -- The Racine County Sheriff wants all of his deputies to carry "Narcan" with them on calls -- and says he will do so, once Governor Walker signs off on it. Narcan is a drug that can reverse the effects of a heroin overdose, and is a new weapon in the fight against drugs.

As quickly as it takes to demonstrate how the drug works, a life could be saved by it.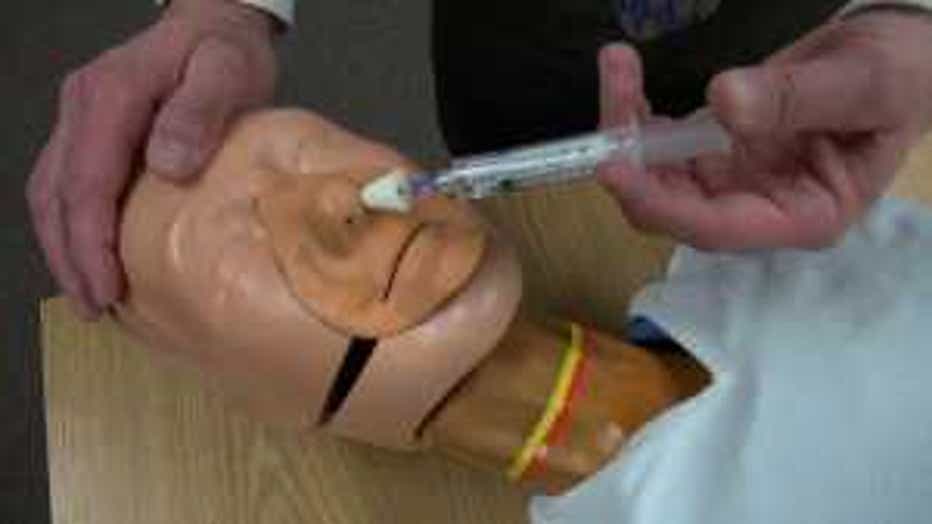 "They would simply tilt the head back and squeeze into the nose cavity," Racine County Sheriff Chris Schmaling said.

Schmaling says Narcan is important because deputies responding to a call for a drug overdose may have just seconds to save a life.

"Nasal Narcan, in my point of view, is the same spirit as a defibrillator. It's another life-saving tool that law enforcement will use when they are first on the scene," Schmaling said.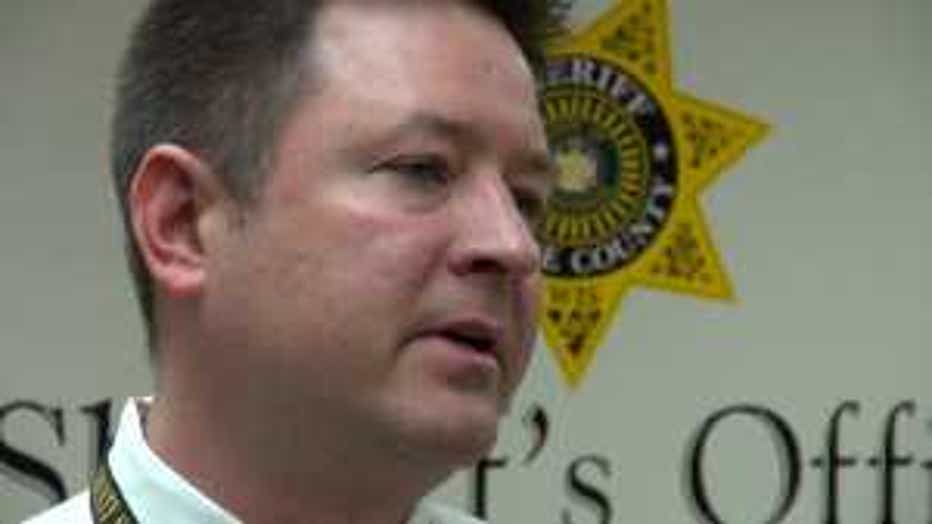 Racine County Sheriff Chris Schmaling


Schmaling says many times, his deputies will get to a scene before paramedics do. However, under current law, they can't use a drug like Narcan.

"From personal experience, our deputies are first on scene -- and several minutes later paramedics and EMTs are there, but in an emergency such as an opiate overdose seconds count," Schmaling said.

A bill allowing deputies to have and use Narcan has already been passed in Wisconsin, and is waiting for Gov. Walker's signature.

When that happens, Schmaling says he will outfit every car in his department with Narcan.

Lt. Dan Klatt, like everyone else on the Racine County Sheriff's Department will be trained to use Narcan.


Racine County Sheriff's Lt. Dan Klatt


"There's no hesitation at all. Any tool that could help save a life is worth having with us and after everyone is properly trained I think it will be a great asset to the community," Lt. Klatt said.

It will cost the Racine County Sheriff's Department $750 to outfit the department with Narcan. Each dose of the drug will cost about $12.

Schmaling says he's not tapping into the taxpayers to pay for the Narcan. Instead, he's using money seized during drug arrests. However, before he even had a chance to do that, his department received a $1,000 donation to cover the initial costs.

That donation came from Managed Health Services, a health maintenance organization for people on Medicaid. Managed Health Services says it has many clients who struggle with addiction, and this donation will be part of their ongoing effort to combat this problem.