'Put the final coats on:' Sneak peak of Milwaukee Bucks flooring for new court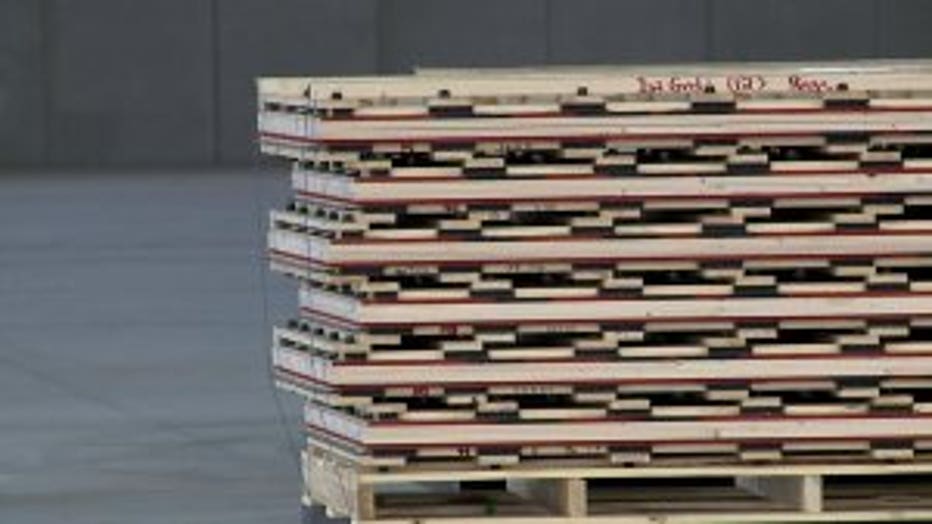 Milwaukee Bucks arena floor


MILWAUKEE -- Before the Milwaukee Bucks make it onto the court at their new arena, the court itself has to be made. That process is happening just a few miles north at the Century City Business Park development site.

"Sand it, finish it, paint it, put the graphics on it, put the final coats on it and then it's ready to play," said ProStar Surfaces President Hal Koller.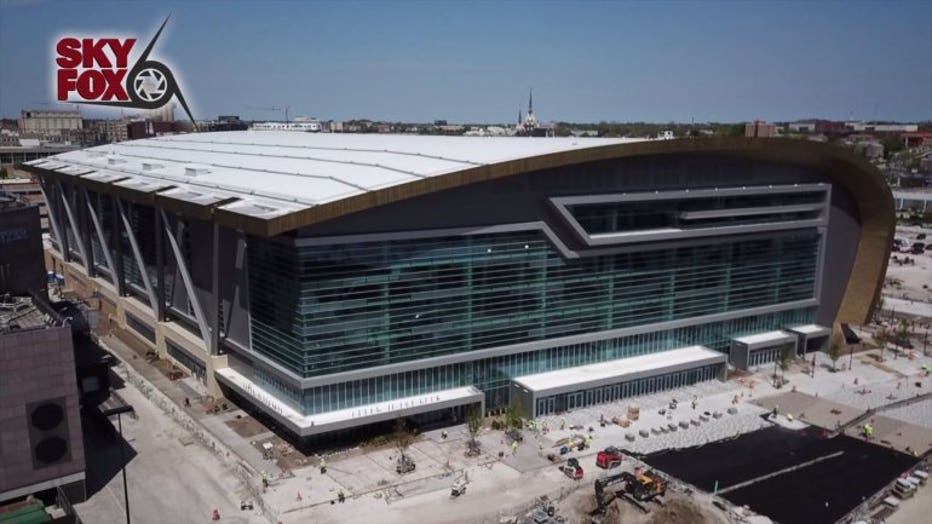 ProStar Surfaces is a Milwaukee company that's worked with the Bucks for 30 years.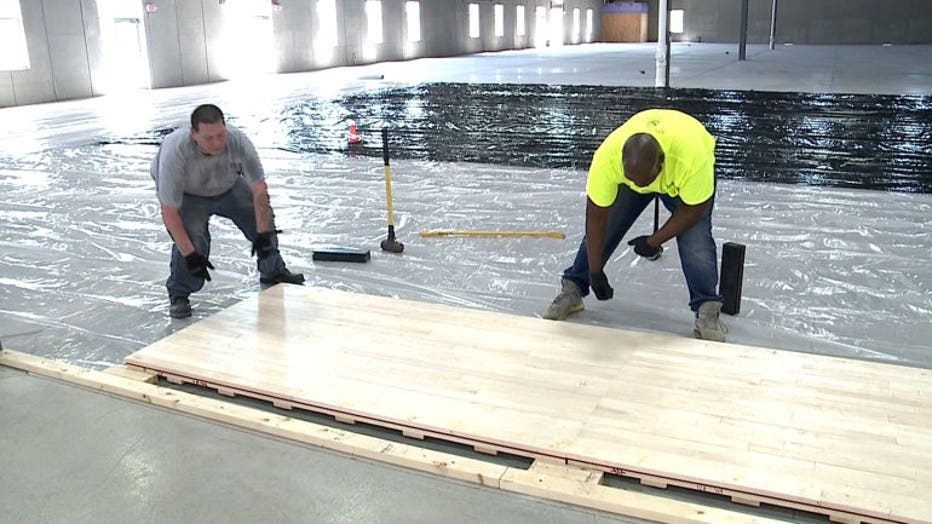 Milwaukee Bucks arena floor


"To be able to hang on to that going from a new owner, new arena, new everything, is incredible for us," Koller said.

The alternate court design is already complete. The main floor will take about two weeks – once they have the super-secret new plans.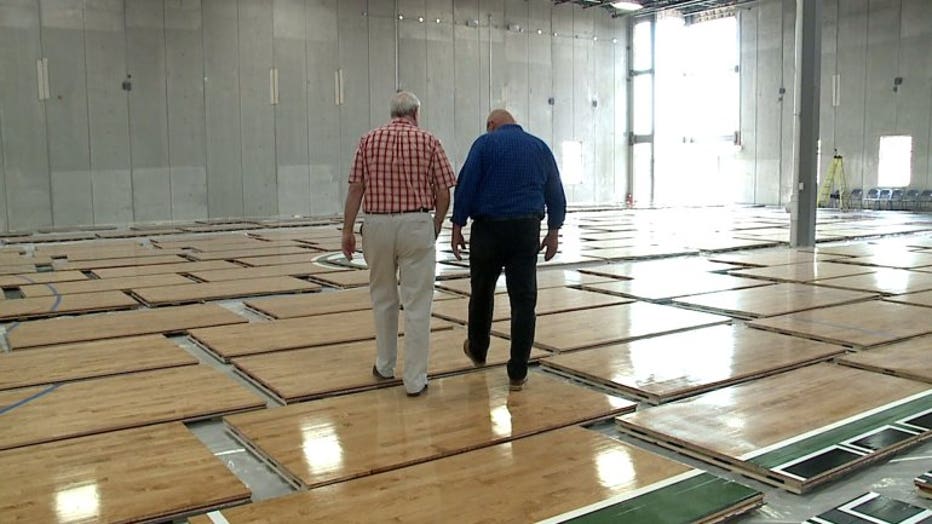 Milwaukee Bucks arena floor


"I could share it with you, but then the mayor would have to have you arrested," Koller joked.

Milwaukee Mayor Tom Barrett used his appearance Friday, May 25 as a way to once again show the versatility of the Century City space.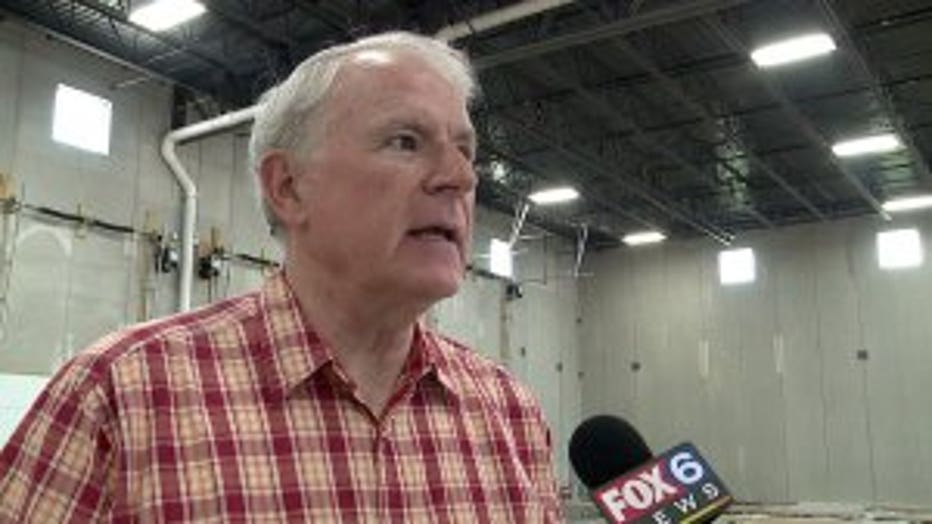 "You can see that this is a facility that could be adapted for many different uses," Barrett said.

Completed in 2016, it's still vacant two years later as the city waits for the right company, likely in manufacturing, to show interest.

"We did it really betting on the come, quite honestly," said Barrett. "We felt, and we still feel, that this is an opportunity for us to get more family-supporting jobs right here in this part of the city."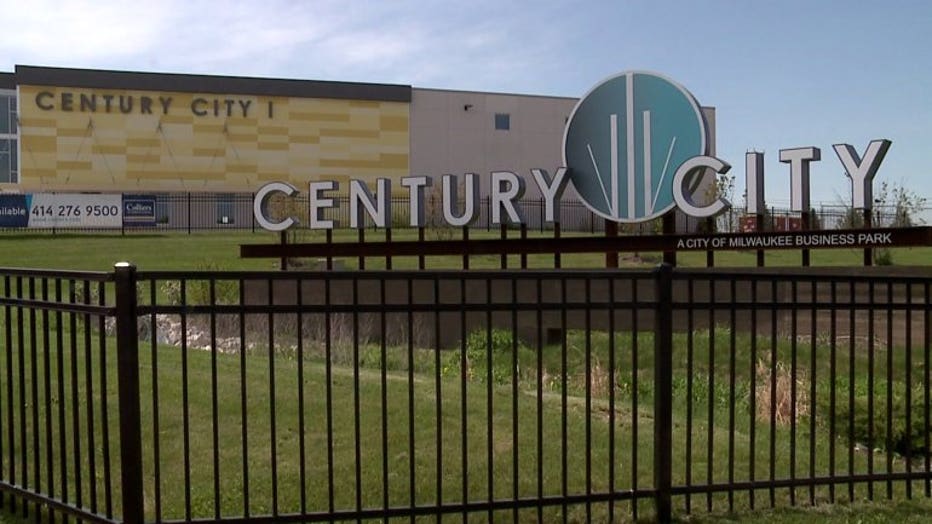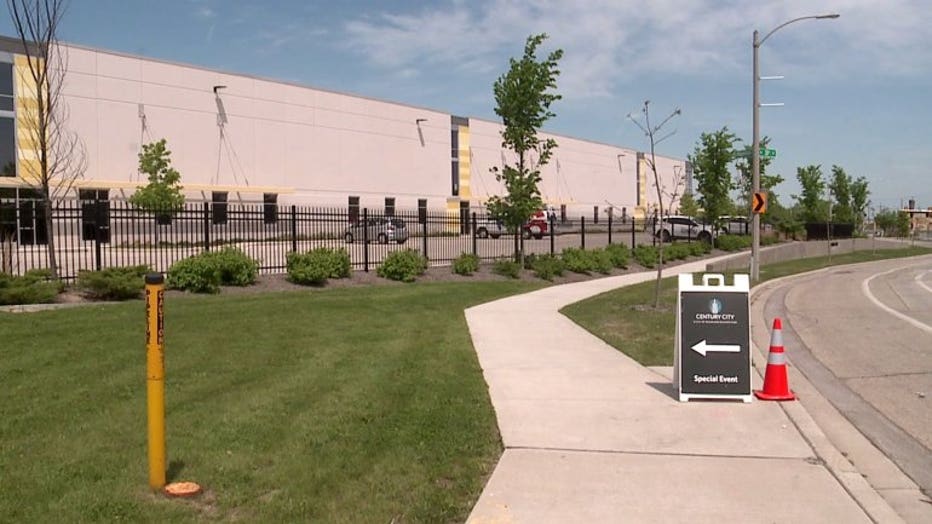 "We create that work-live-play model," District 7 Alderman Khalif Rainey added. "Where individuals can not only live here but they can work here and they can also find entertainment in the neighborhood as well. So that's what we're shooting for."

Hoping a slam dunk opportunity will present itself on Milwaukee's north side.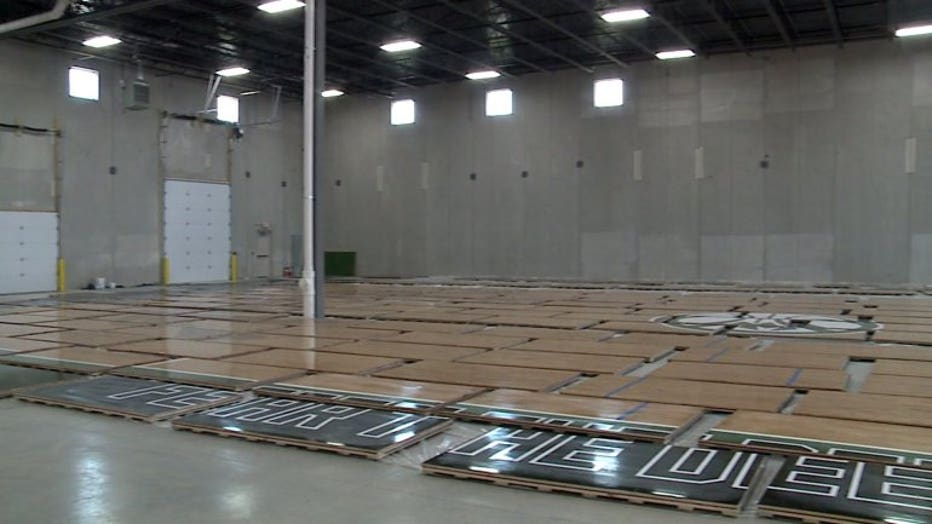 Milwaukee Bucks arena floor