Push for a higher minimum wage prompts multiple protests around Milwaukee


MILWAUKEE -- Workers around the country rallied on Thursday, April 14th for a higher minimum wage -- including in Milwaukee. Workers fighting for $15 an hour staged multiple protests in and around the city.

Hot on the heels of recent victories in California and New York, where the minimum wage was increased to $15, fast food, home care and nursing home workers joined together in Milwaukee on Thursday to call for a higher minimum wage here.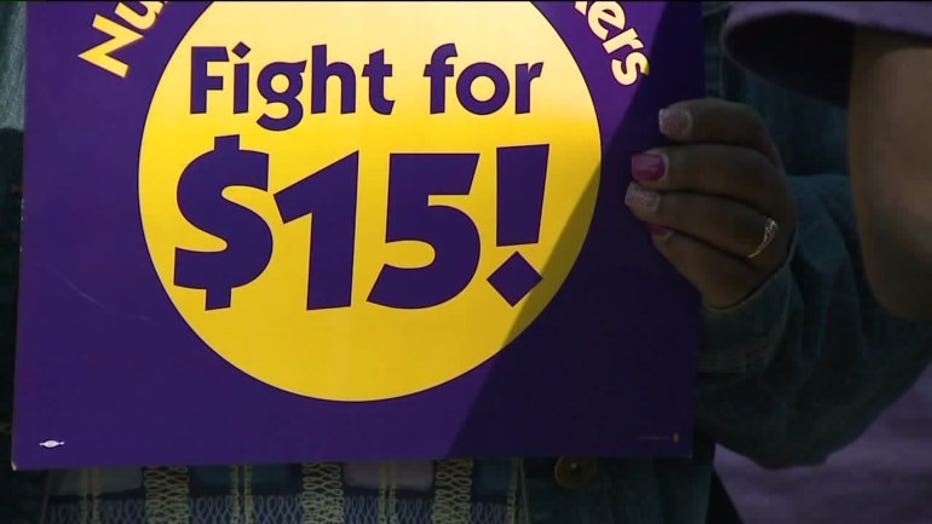 "These folks are working 40 hours a week, making minimum wage, and can't afford to take care of themselves; can't afford to take care of their families. They're eligible for public assistance, eligible for food stamps, and it's just not fair -- it's just not right," said Martha De La Rosa, executive director of Wisconsin Jobs Now.

Wisconsin's minimum wage is $7.25 an hour.




"You're making $7.25, 10 hours a week, 15 hours a week. That's not enough to even pay a phone bill," said Devonte Yates, a fast food worker.

The workers said if you show up and do your job well, you ought to be able to live on what you earn.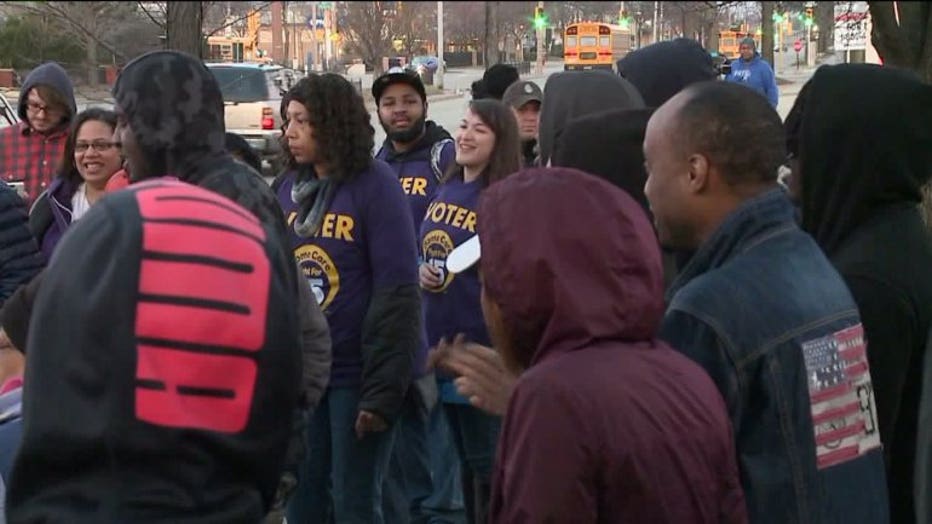 "How can someone be able to work full-time, 40-plus hours a week, multiple number of minimum wage jobs, and not be able to take care of themselves and their family?" De La Rosa said.

In the case of home care workers like CNAs, many earn more than the state's minimum wage. Data from the State Department of Workforce Development website puts the mean wage at just shy of $13 an hour. But for the importance of the work they do, some said they too should be making at least $15 an hour.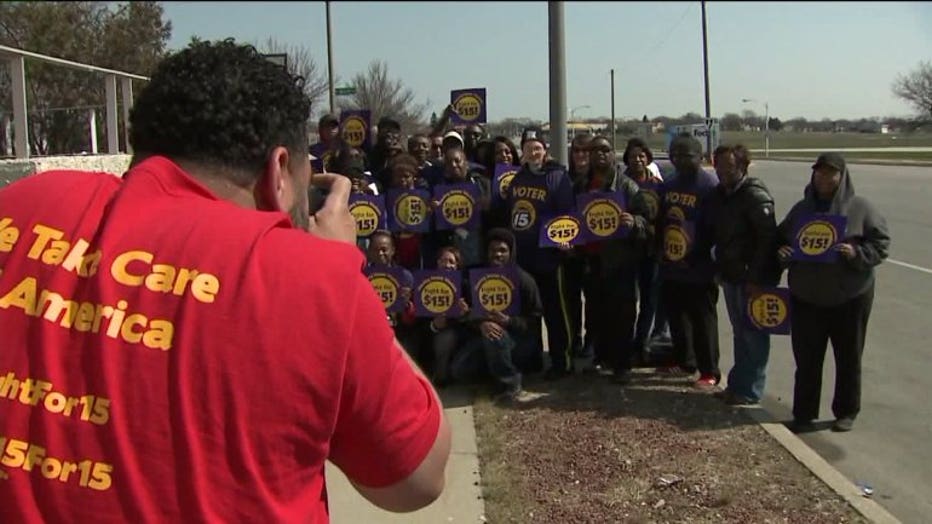 "This doesn't bring them up to solidly middle class citizens. This tries to lift people out of poverty -- and we have to start somewhere," said Dian Palmer, president of SEIU Healthcare WI.

Supporters of the "Fight for $15" movement were set to march from the Washington Park Senior Center to the McDonald's restaurant at 35th and Juneau on Thursday evening.

At the McDonald's restaurant, a "moment of silence" was set to take place to honor Will Lewis, a "Fight for $15" leader who worked at the store. "Fight for $15" leaders said Lewis was killed in a robbery four days after the May 14th, 2014 fast food strike.