PurpleStride Milwaukee: Thousands walk, run with goal of ending pancreatic cancer, 'the #3 killer'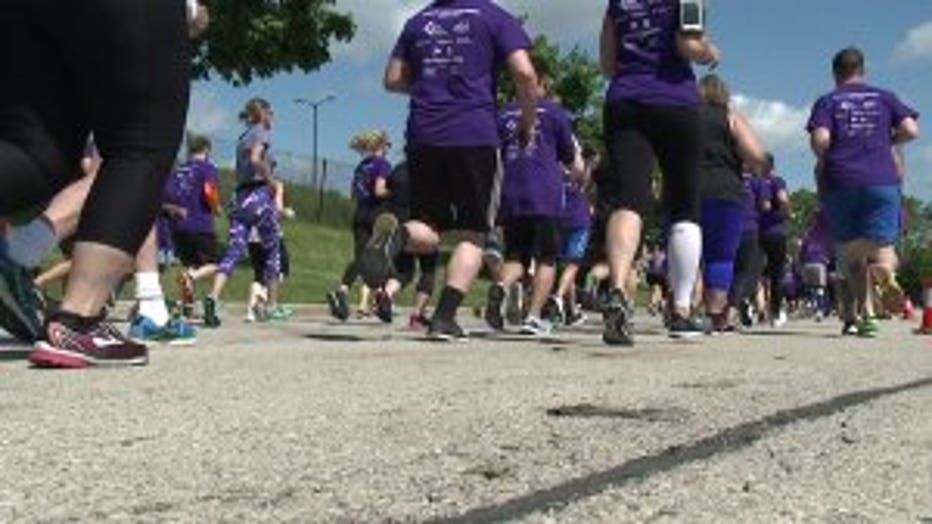 MILWAUKEE -- It's the world's toughest cancer, but folks in Milwaukee are fighting back, coming together on Sunday, June 3 to walk and run, making strides in the effort to end pancreatic cancer.

"It's the number three cancer killer, and it's increasing," said Holly Ignatowski, volunteer and community engagement chair.

Thousands came together for the PurpleStride Milwaukee event at Miller Park to raise awareness and money for the Pancreatic Cancer Action Network.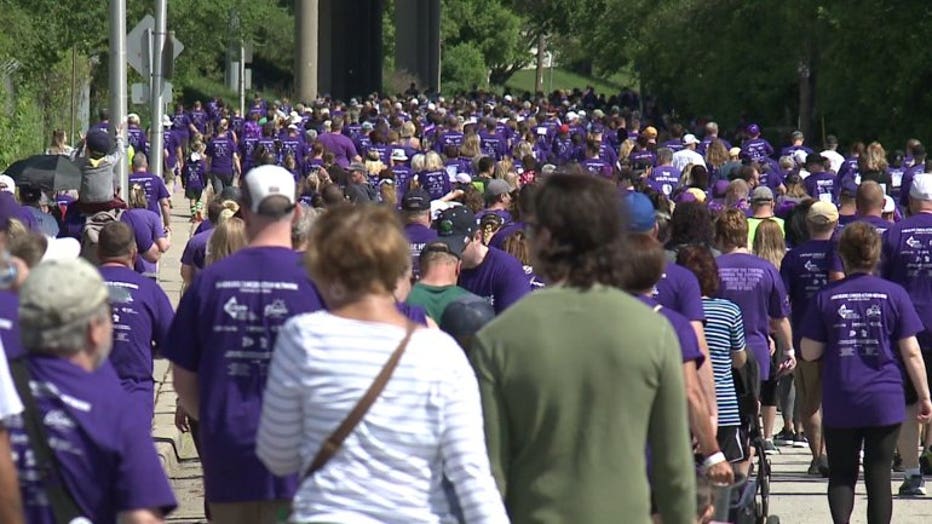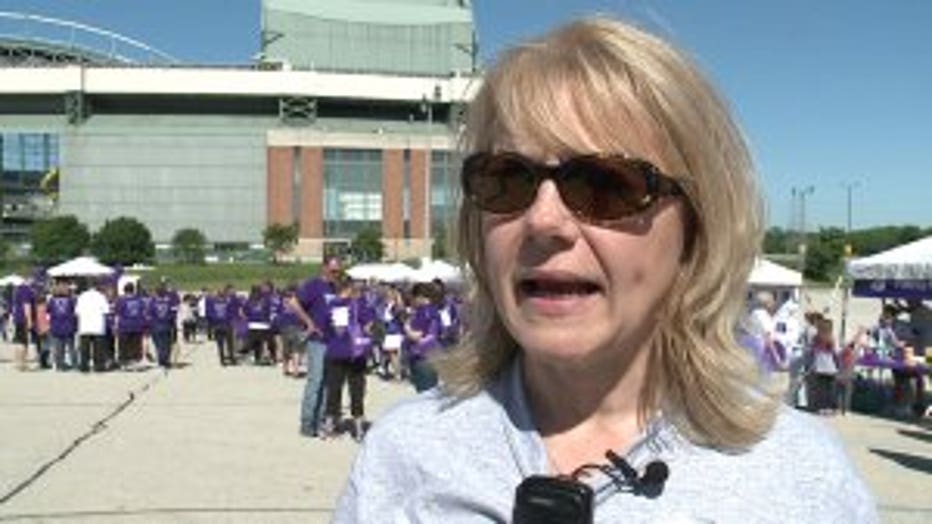 "They are fighting this disease on every front -- advocacy, research, patient support -- providing real hope in the fight," said Ignatowski.

Ignatowski lost her mother to pancreatic cancer, and said patients are desperate for an increase in survival rates.

"Only nine percent of the people diagnosed live five years or more. That has been slowly increasing over the years. Our goal is to double the survival rate by 2020. When we started it was at six percent," said Ignatowski.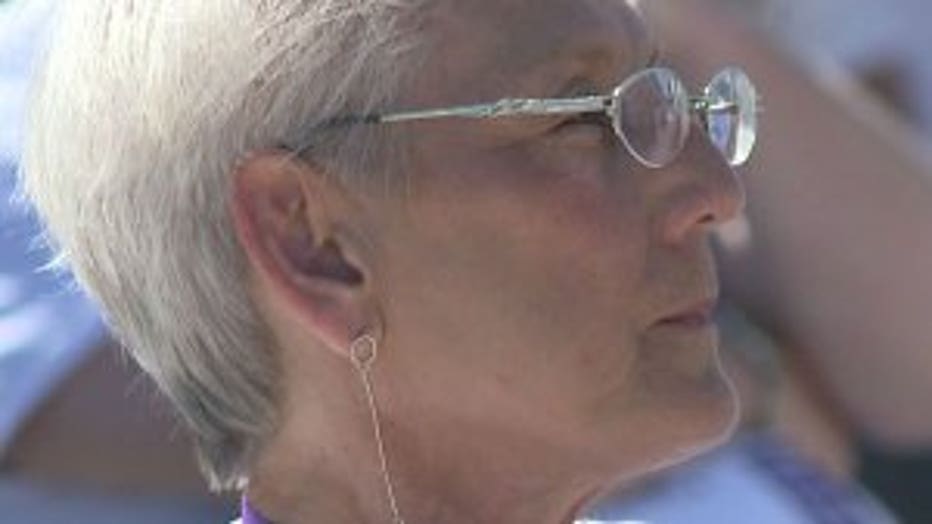 "I'm very lucky to be an eight-year survivor," said Cindy Ostaszewski, volunteer and community engagement chair.

Ostaszewski said she was encouraged to see the turnout and support.

"I think that people need to understand that with research and treatment, more people could be surviving," said Ostaszewski.

People took part in the 5K run/walk aimed at finding a cure.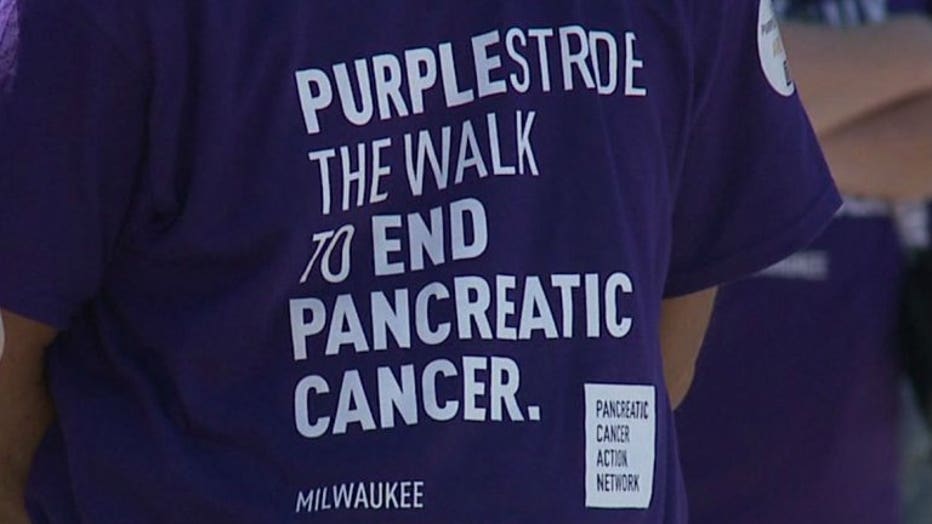 "Most patients are diagnosed at Stage 4, when it's already spread to other parts of the body -- and there aren't effective treatments for that, and that is improving, but slowly, and events like this help to accelerate that progress," said Ignatowski.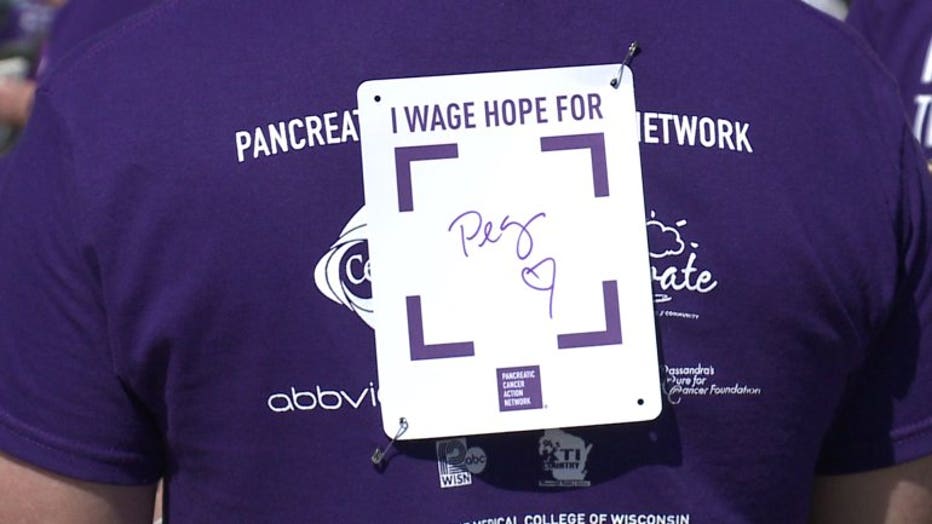 The PurpleStride event helped raise more than $200,000.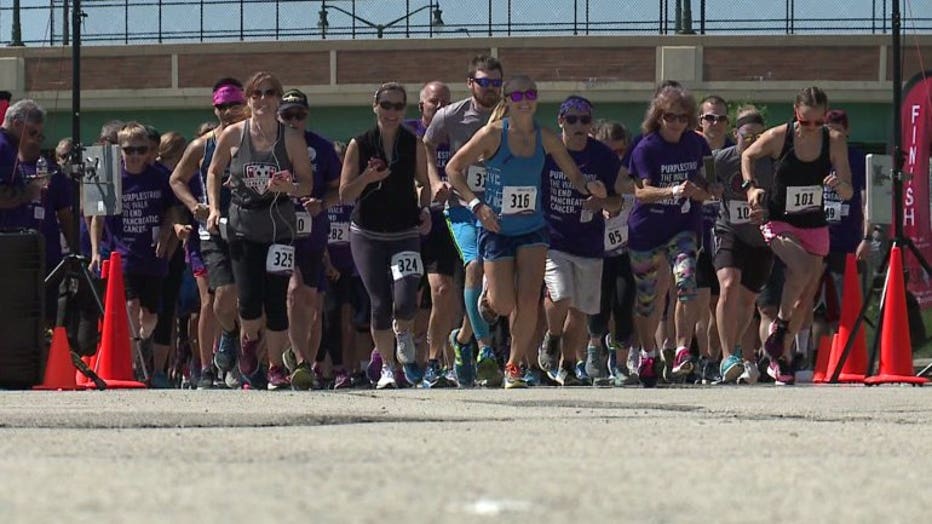 CLICK HERE to take a look at the top fundraisers and teams, and/or to make a donation online.