Puppets from 'Rudolph the Red-Nosed Reindeer' listed on eBay for $10M
NEW YORK – You'll need a lot of "Silver and Gold" to buy this ultimate Christmas gift.

Fans of the 1964 holiday-cartoon classic "Rudolph the Red-Nosed Reindeer" have a chance to snag one of the most expensive pieces of memorabilia out there.

Peter Lutrario, the owner of the Rudolph and Santa puppets is selling the pair that appeared on the Rankin/Bass TV special and asking for a whopping $10 million in an eBay auction. Rankin/Bass expert Rick Goldschmidt, who used to bring these exact puppets to events, said you can't put a price on them. The pair are two of several puppets used in the creation of the special, which used an iconic stop-motion technique called Animagic.

"I was just curious to see what the market would bear," Lutrario told WPIX about the auction.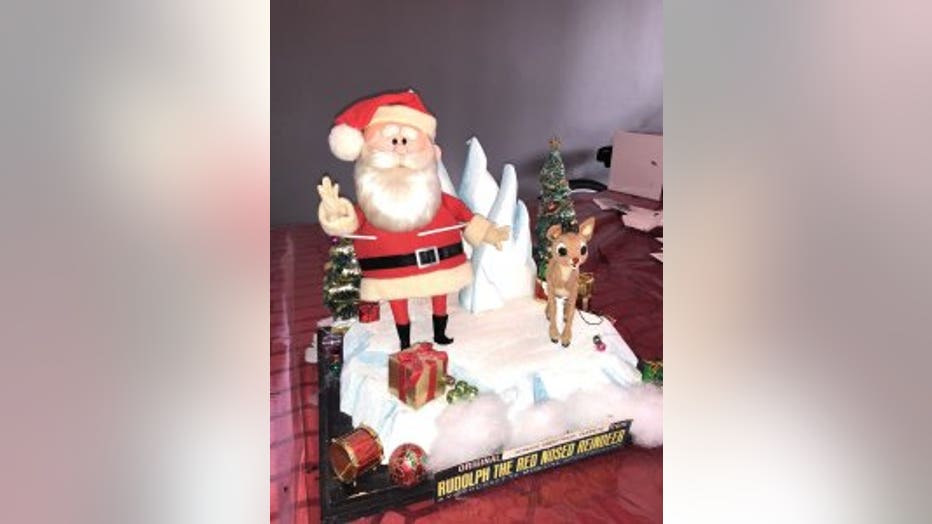 The pair of puppets from "Rudolph the Red-Nosed Reindeer" are being sold for $10 million on eBay. (eBay)


"No one's going to pay $10 million," he said. "Not even a museum or the Smithsonian." The auction does offer a "make an offer" option, so the pair could conceivably sell for less.

A friend of Goldschmidt's had the pricey puppets restored years ago, Goldschmidt said. His friend sold Rudolph and Santa to Lutrario around 2010. Lutratio said the pieces brought back childhood memories in a 2015 interview with CNN.

Goldschmidt said he was disappointed to hear of the online auction.

"It's just sad to see the puppets being put on eBay," he said.

While Goldschmidt does think the price is ridiculous, he hopes a sale goes through to a museum so fans of the classic Christmas special can enjoy Rudolph and Santa.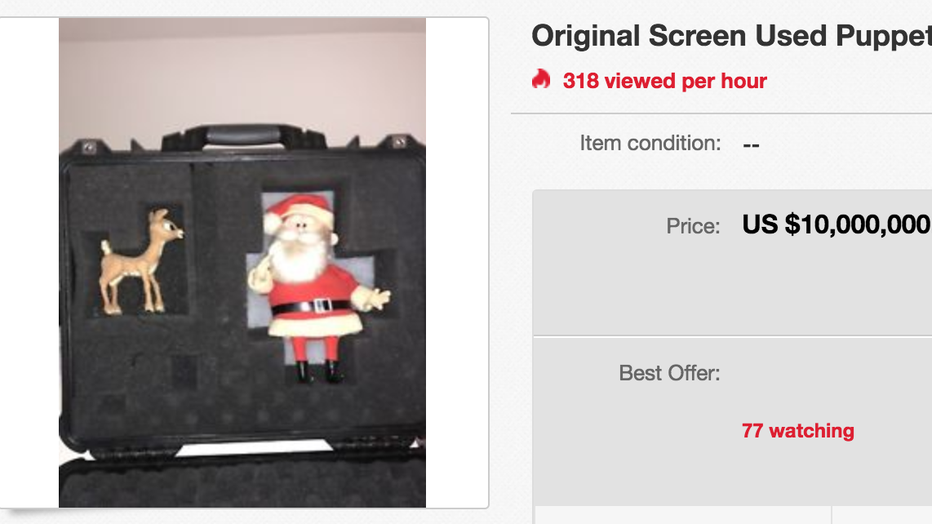 "People love to see them. It's something that's a treasured part of Americana," he said. "I'd like to see it in a museum — not in someone's briefcase."

Rankin/Bass produced many seasonal shows over the years, but their "Rudolph the Red-Nosed Reindeer" remains the longest-running holiday special in television history.

"It has heart and it has warmth that no other entertainment really has today," Goldschmidt said.