Pulled over for alleged DWI, Texas State student now driving Barbie Jeep around campus


TEXAS -- A Texas State University student is rolling around campus in a new set of wheels -- driving a Barbie Jeep after she was pulled over for an alleged DWI.

Tara Monroe spent $50 on the Jeep, which she purchased via Craigslist.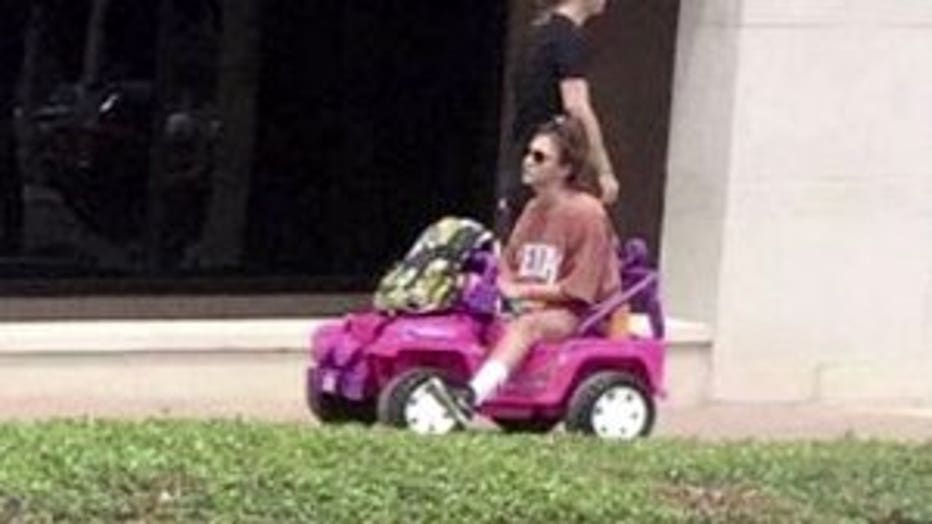 Tara Monroe and her Barbie Jeep


Monroe says her father wasn't happy about the alleged DWI, and he told her she would have to ride her bike to get where she needed to go.

Monroe then decided to go online and find her own transportation -- a Barbie Jeep.

"I proceeded to drive to San Marcos and told her 'the Jeep's mine. Here's your bike. This is your new form of transportation. "She is paying and continues paying the penalties for her actions. I want her and everyone else -- all the kids in college that get out there and do this type of thing to learn from it and not do it," Monroe's father, Monte Monroe said.

"She's not going to ride a bike. She's got to get somewhere -- she's going to find out how she's going to get there. She's stubborn," Taylor Monroe, Tara's sister said.

There's no word on when Monroe will be allowed to drive a regular vehicle again. Monroe's father tells KHOU:

"I don't have any plans for her to drive for a very, very long time."