Public hearing to be held regarding Pokemon Go in parks; parking fees on lakefront


MILWAUKEE -- A public hearing will be held Tuesday morning, September 13th regarding Pokemon Go in Milwaukee County Parks and proposed parking meters on the lakefront. The hearing will be held at 9:00 a.m. in room 201B at the Milwaukee County Courthouse.

The County Board has asked that the Abele Administration present informational reports on their proposals to regulate Pokemon Go sites in Milwaukee County Parks and to create new fees for parking along the lakefront at this meeting

At this meeting, Supervisors will welcome testimony from the public about Pokemon Go in County Parks in addition to the report from the Parks Director.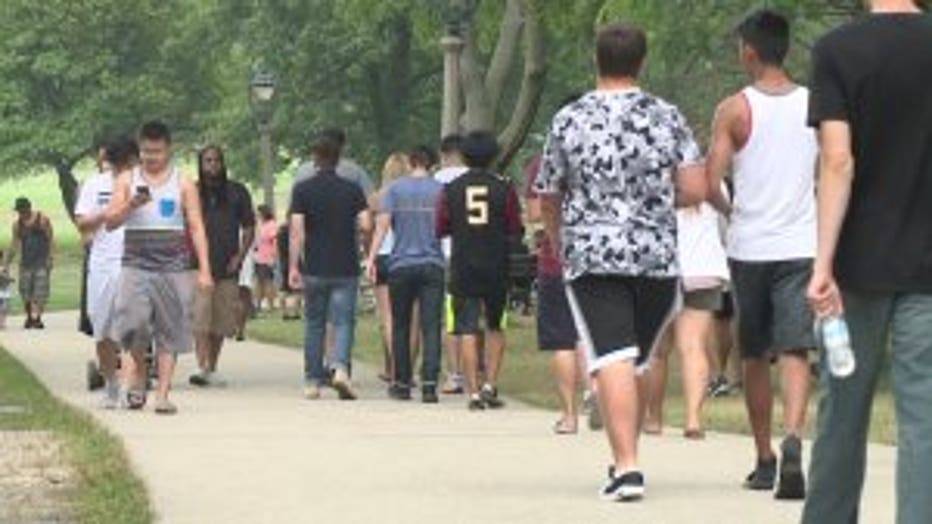 Milwaukee County Parks officials aren't fans of Pokemon Go -- saying many park patrons and neighbors are complaining of parking, litter and congestion issues since the debut of the popular augmented reality game.

"Milwaukee's parks were created to boost the lives of all residents. We must strive to ensure the parks are accessible to all, and free to use by all. I look forward to hearing from the public on these matters at Tuesday's hearing," Supervisor Jason Haas; Parks, Energy, and Environment Committee Chairman.

The Committee also invites residents to weigh in on the 2017 Budget Request submitted by the Parks Department and the Administration's recommendation to charge for parking along Lincoln Memorial Drive, and at lots at McKinley Marina, Veterans Park, North Point, Bradford Beach and Lake Park.

As part of Chris Abele's 2017 budget proposal, he wants to charge drivers $1/hour to park along streets like Lincoln Memorial Drive and at locations like the North Point parking lot. Currently, parking is free. The money will help fill the Parks Department $2.5 million budget deficit.

Information gathered during the public hearing will support the two major park planning efforts underway -- the 10-year Parks System Master and the 2050 Park & Open Space Plan.

That forum will begin Tuesday night at 6:30 at Kosciuszko Park Community Center.