'Proud and humbled:' Governor-elect Tony Evers ready to take on Wisconsin's issues


MADISON -- On Wednesday, Nov. 7, the day after the midterm elections, the new pieces were starting to fall into place.

Governor-elect Tony Evers spoke with the media on Wednesday afternoon -- less than 12 hours after securing a victory over Gov. Scott Walker, denying him a third term in office. With 100 percent of precincts reporting, Evers locked in 1,324,648 votes to Walker's 1,293,799 -- a difference of two percentage points.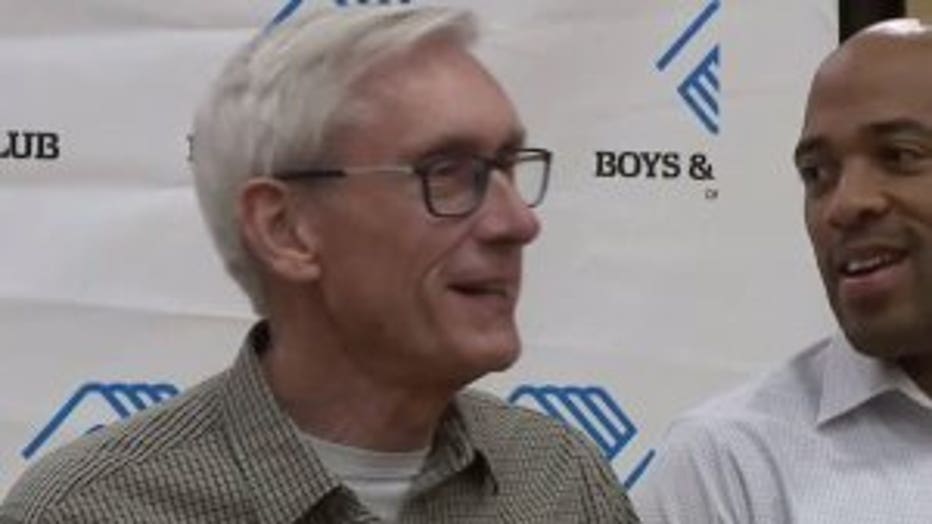 Evers made his first public appearance touring the Boys and Girls Club of Dane County in Madison.

"I am proud and humbled to stand here as the next governor of the State of Wisconsin along with Mandela Barnes -- who will be the next lieutenant governor," Evers said. "It felt good, but there was never any question in my mind we were going to win this race -- and so we feel confident going forward. Clearly we're tired. We're tired."

Evers indicated Gov. Walker called him Wednesday morning and conceded the race.

"It was very gracious and talked about the transition and how his staff will be available for our staff to create the new government. It was a very good conversation," Evers said.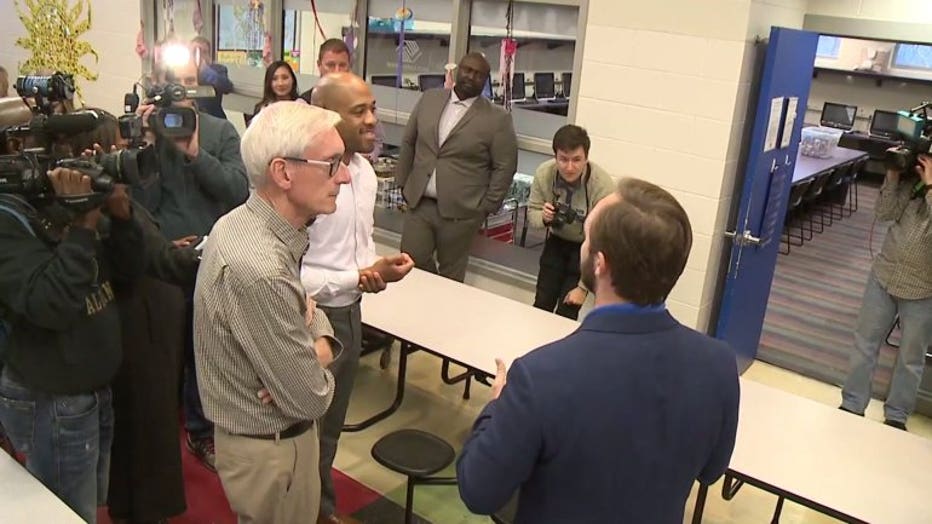 As Evers read to children at the Boys and Girls Club, he also mentioned he reached out to Senate Majority Leader Scott Fitzgerald and Assembly Republican Speaker Robin Vos on Wednesday in hopes of meeting to discuss how to solve the state's pressing problems. His staff cut off questions before he could be asked if he'd connected with them. Republicans held their majorities in the Senate and Assembly in Tuesday's elections, setting the stage for gridlock in Madison.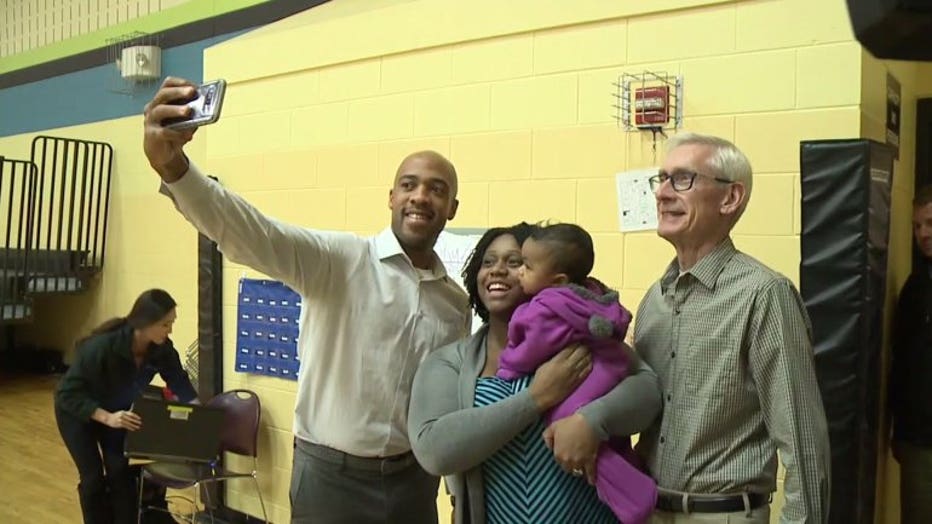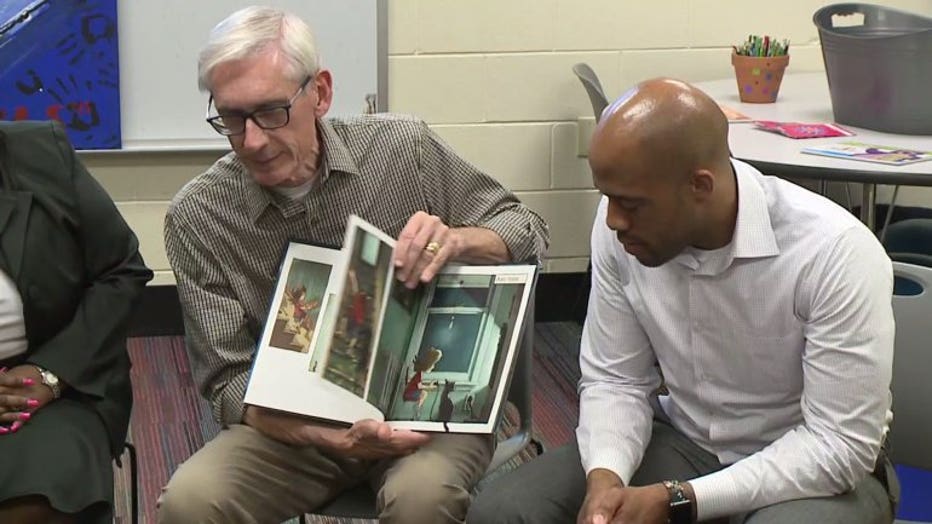 Vos released this statement:

"I just returned Governor-elect Tony Evers' phone call to congratulate him on his win.  I would like to assure the citizens of Wisconsin that we will do our best to find common ground when possible.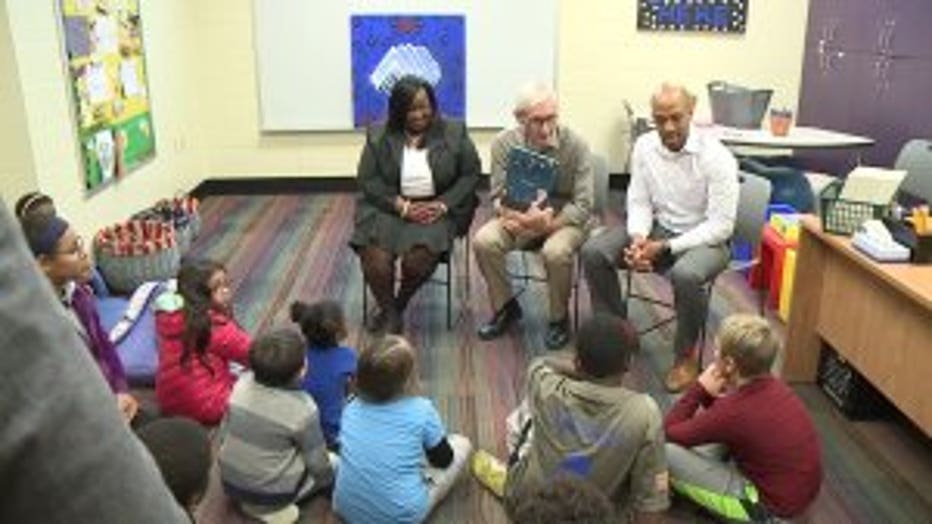 The reality is that the voters of Wisconsin have chosen divided government. The state that elected Tony Evers as governor also chose 64 hardworking and passionate Republicans to represent areas throughout our great state. While yesterday was a win for Governor-elect Evers, it cannot be seen as any kind of mandate for change. Assembly Republicans will continue to deliver on our conservative promises to our constituents and won't allow Wisconsin to slide backward.

I also would like to thank Governor Scott Walker for his years of service as a legislator and county executive but especially for the last 8 years as our chief executive.  Wisconsin is a better place to start a business, raise a family and achieve the American Dream because of his leadership."

Evers added that he will start putting together his transition team and cabinet in the coming days.