Protesters swarm MPD District 5, several nearby businesses vandalized


MILWAUKEE -- There was violence and looting on Milwaukee's north side late Friday, May 29 and early Saturday, May 30 -- all in the wake of peaceful protests that happened in the city to mark the death of George Floyd.

Floyd died Monday after officers arrested him for allegedly trying to pass a counterfeit $20 bill at a convenience store. Cellphone video from a passerby showed Officer Derek Chauvin kneeling on Floyd's neck for nearly eight minutes. Floyd, who was handcuffed, can be heard saying he can't breathe before he goes limp.

"A peaceful protest turned to this," said Tracey Dent, with Coalition Against Hate. "It's 2016 all over again."

In Milwaukee, FOX6 News crews spotted damage caused at the Walgreens near Martin Luther King Drive and Locust Street -- not far from the District 5 police station.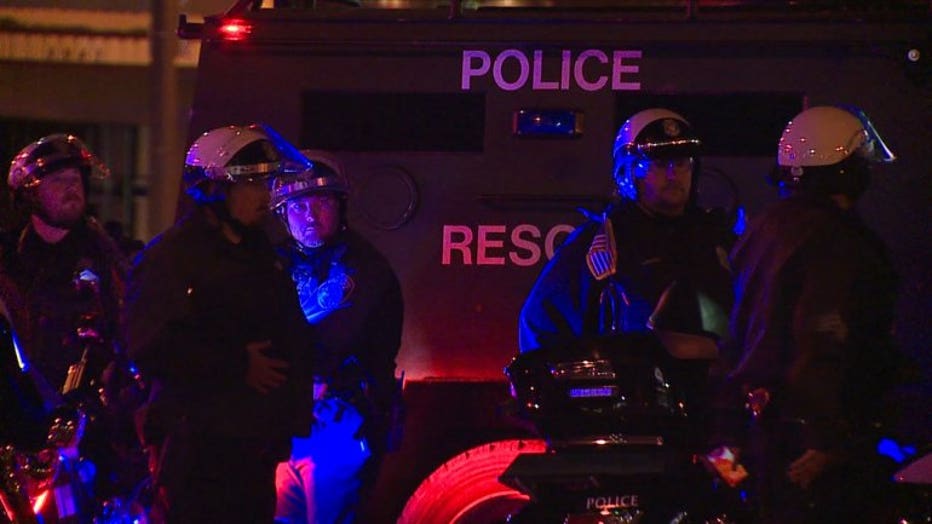 Milwaukee police officer shot near District 5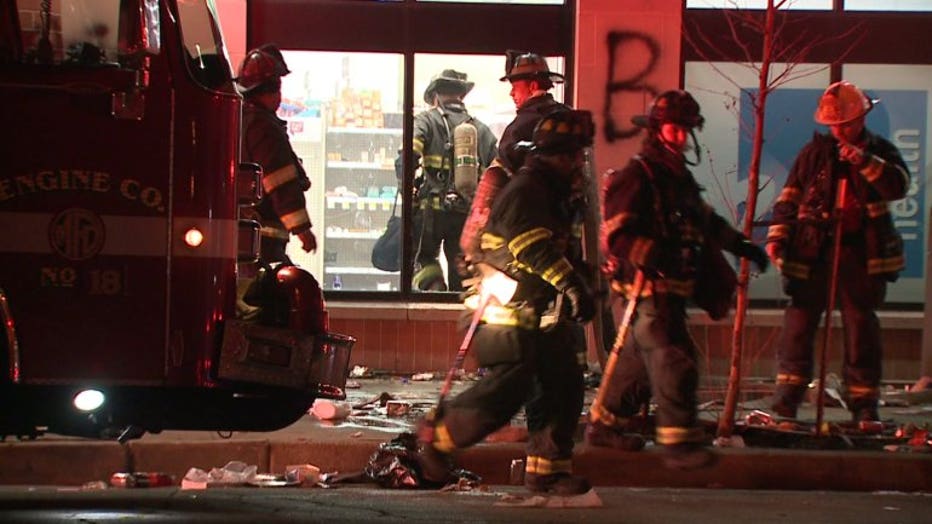 Damage at Walgreens near MLK and Locust, Milwaukee


Police in riot gear formed a line outside Milwaukee Police District 5 near Locust and Vel Phillips in the city's Harambee neighborhood, surrounded by crowds overnight. During the chaos, police say a 38-year-old officer with four years of experience was shot but will survive. More than 50 people were arrested.

The Walgreens was left heavily vandalized and looted, as was a Boost Mobile store across the street. An employee told FOX6 News that crowds took everything -- from iPhones to speakers.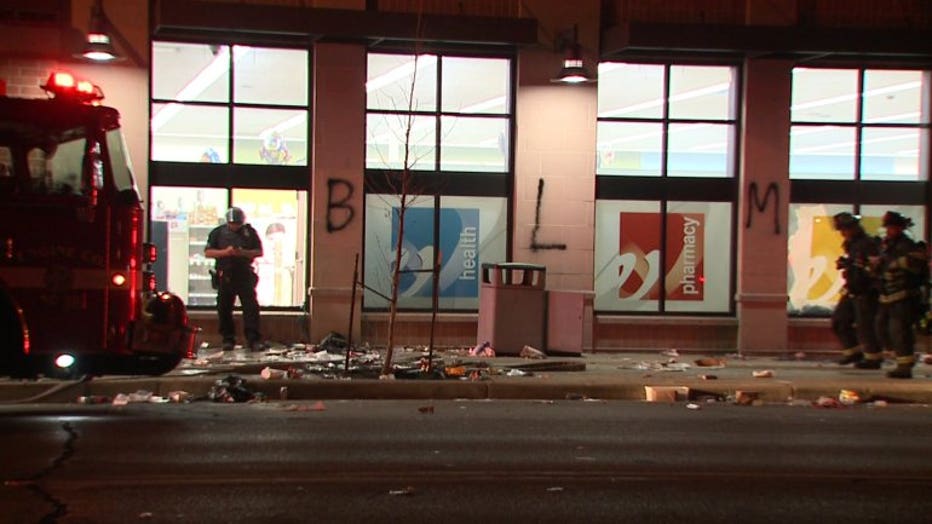 Damage at Walgreens near MLK and Locust, Milwaukee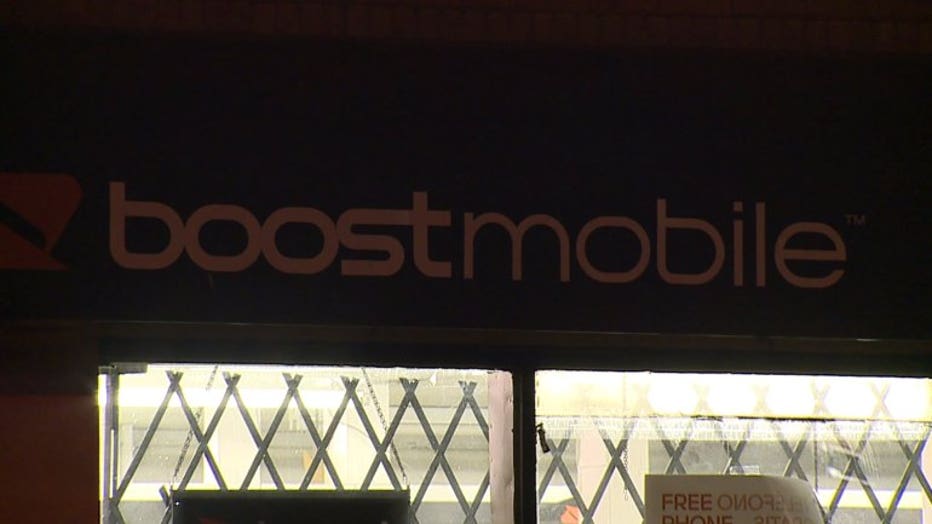 Vandalism seen at Boostmobile, Milwaukee


Employees of the nearby Fast n' Friendly supermarket say their building was also damaged, but they witnessed loyal customers form a line outside their business, preventing further harm.

"It could have been much worse than this. Thank God for the people in this community that protected it," said Sam Hamden, a manager at Fast n' Friendy.

People hearing of the damage came to help with the cleanup effort.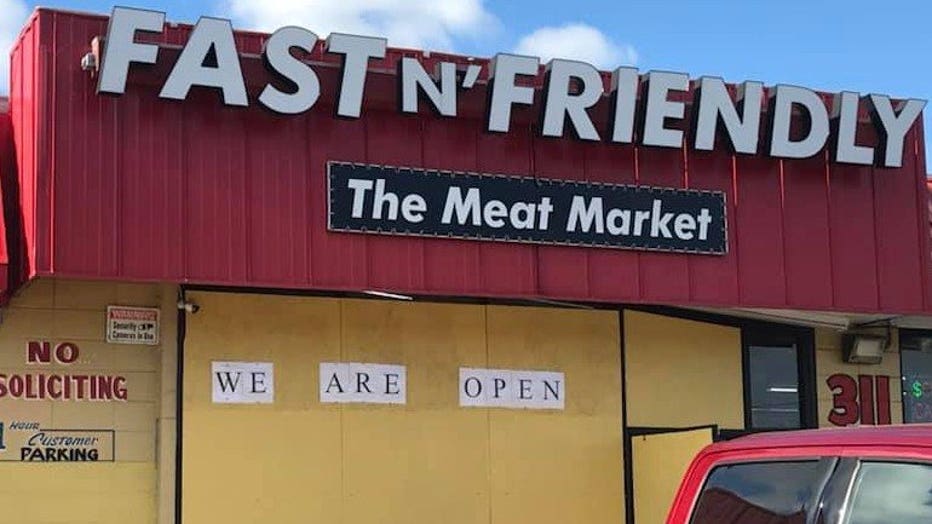 Vandalism seen at Fast N' Friendly, Milwaukee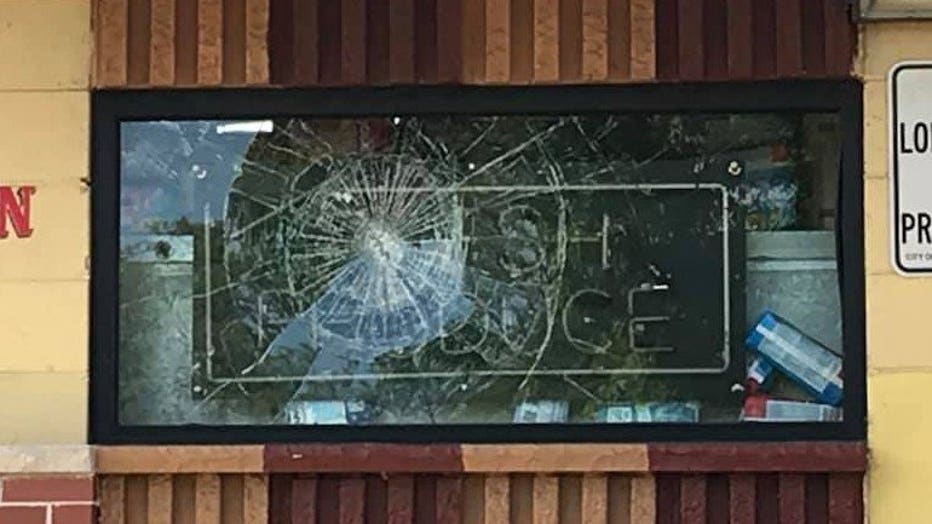 Vandalism seen at Fast N' Friendly, Milwaukee


"People depend on this store," Dent said. "I understand the frustration, but I am not going to condone this...The organizers of the protest during the day, has nothing to do with what happened last night."

Dent is calling for peace: "Stay home. It's bad enough we are dealing with the coronavirus, stay home, stay out of trouble, I just say it like this, after last night people made their point."

For now, the cleanup continues as business owners assess the damages done.