Protesters gathered in memory of George Floyd, march across Milwaukee


MILWAUKEE -- Protesters rallied in memory of George Floyd in Minneapolis march from 27th and Center in Milwaukee -- and some of them walked down to the freeway at I-43 and North Avenue.

FOX6 News saw police take three people into custody amid the otherwise peaceful protests as the crowd spilled onto the interstate.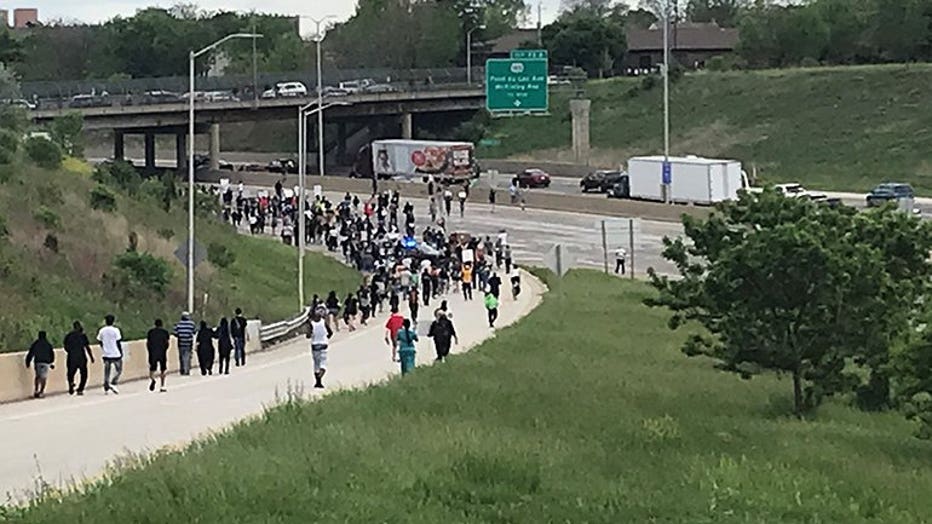 Protesters march, walk onto I-43 at North Avenue, Milwaukee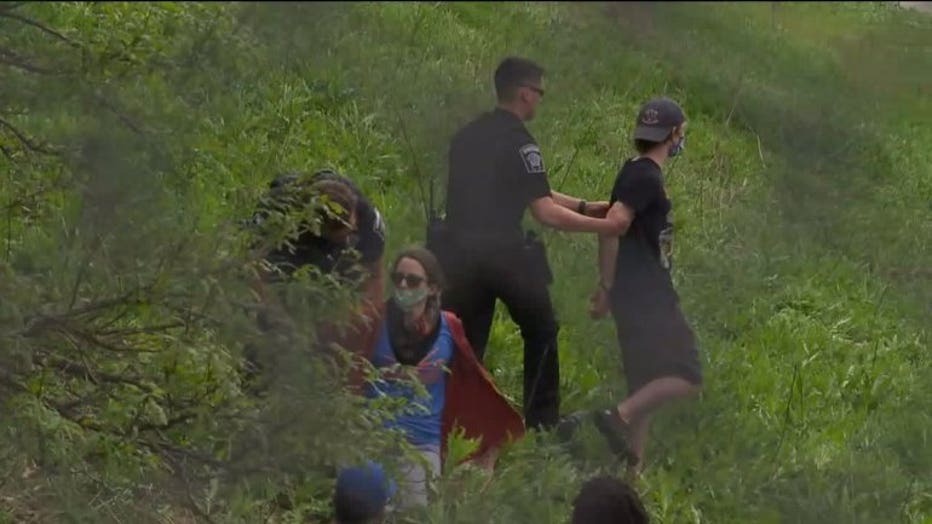 Protesters march, walk onto I-43 at North Avenue, Milwaukee


Many protesters remained on the streets Friday night -- more than eight hours after they first gathered on Milwaukee's north side. Police shut down the interstate multiple times Friday evening as a precaution following what transpired during the afternoon hours.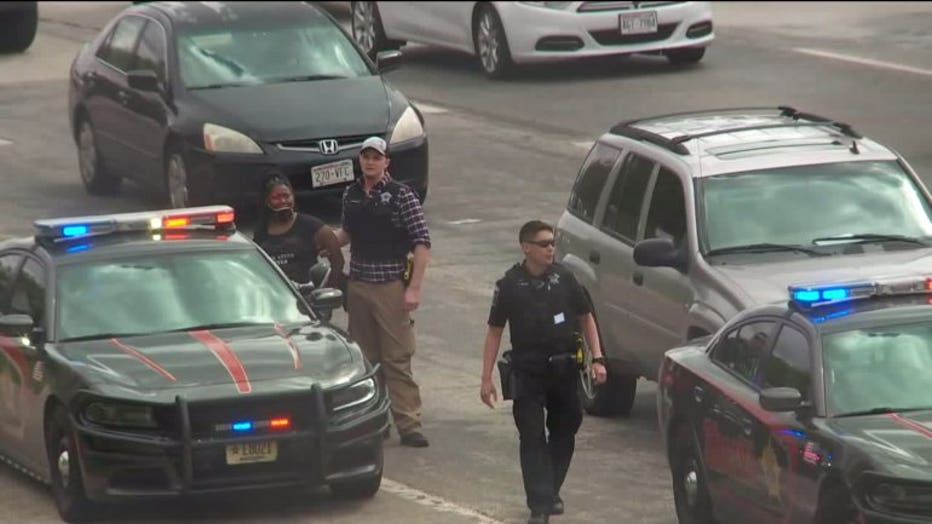 Protesters march, walk onto I-43 at North Avenue, Milwaukee


Protests began as hundreds gathered at 27th and Center for what was supposed to be a one-hour rally. People in the crowd held pictures of George Floyd and chanted "I can't breathe" amid their calls for unity, peace and justice.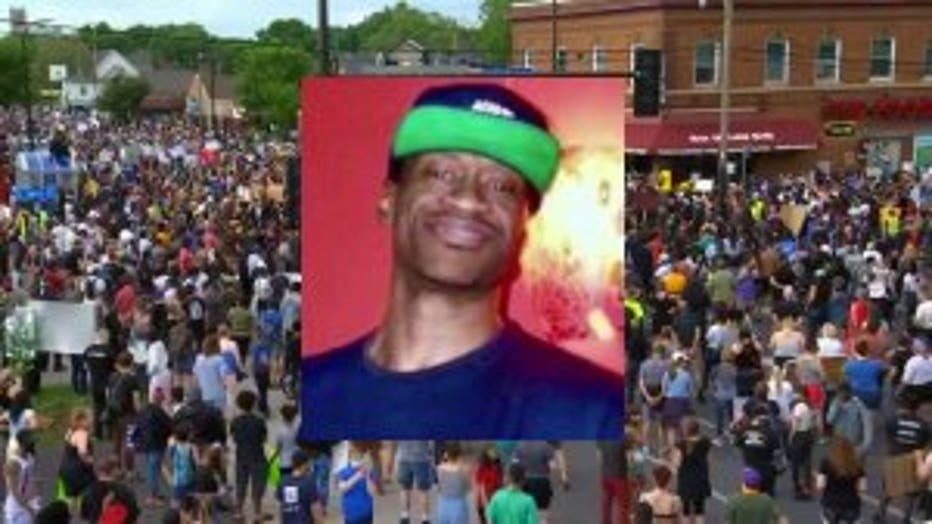 George Floyd died Monday after officers arrested him for allegedly trying to pass a counterfeit $20 bill at a convenience store. Cell phone video from a passerby shows Officer Derek Chauvin kneeling on Floyd's neck for nearly eight minutes. Floyd, who was handcuffed, can be heard saying he can't breathe before he goes limp.

Chauvin was fired Tuesday and charged Friday with third-degree murder and second-degree manslaughter. Three other officers at the scene have been fired.

Near the end of Friday's rally at 27th and Center, a man called for the group to March -- and they did.

The crowd traveled east from the north side onto I-43, then to the Milwaukee County Courthouse where they walked through the building. The group then headed back to where the rally started.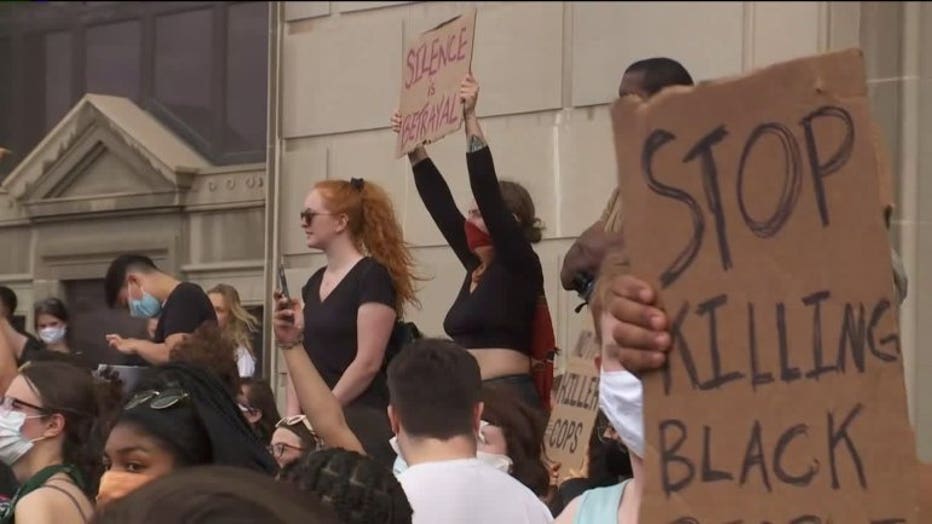 Protesters rally at the Milwaukee County Courthouse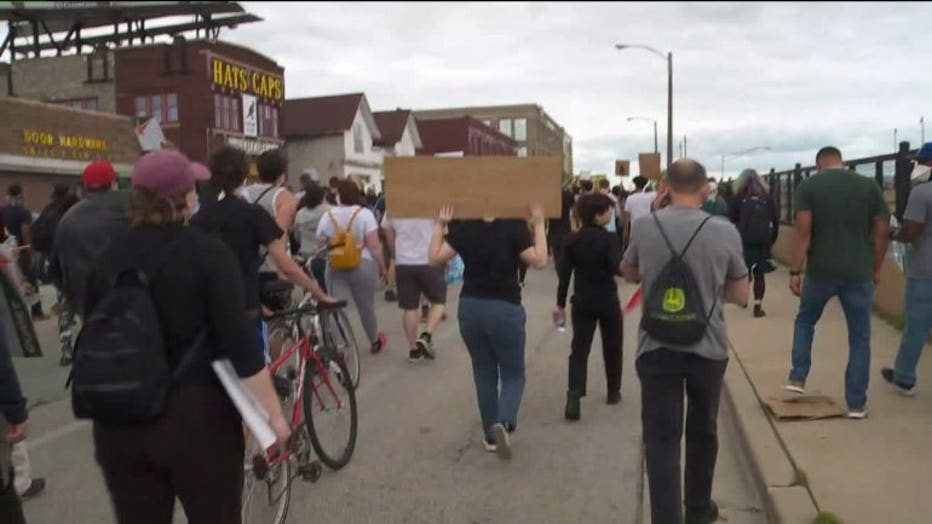 Protesters rally at the Milwaukee County Courthouse


Although disruptive, the group remained peaceful. Police blocked traffic for the protesters, but let them march.

Some continued marching Friday night, making their way to the city's south side -- the site of a separate rally for Joel Acevedo, the man killed allegedly at the hands of an off-duty Milwaukee police officer -- near 45th and Cleveland. People from both groups then began walking together as one group, demanding justice near I-94.

The protest eventually entered downtown Milwaukee -- walking down Water Street and assembling at Red Arrow Park -- and headed toward the city's east side, traveling down Brady Street and up Humboldt toward North Avenue.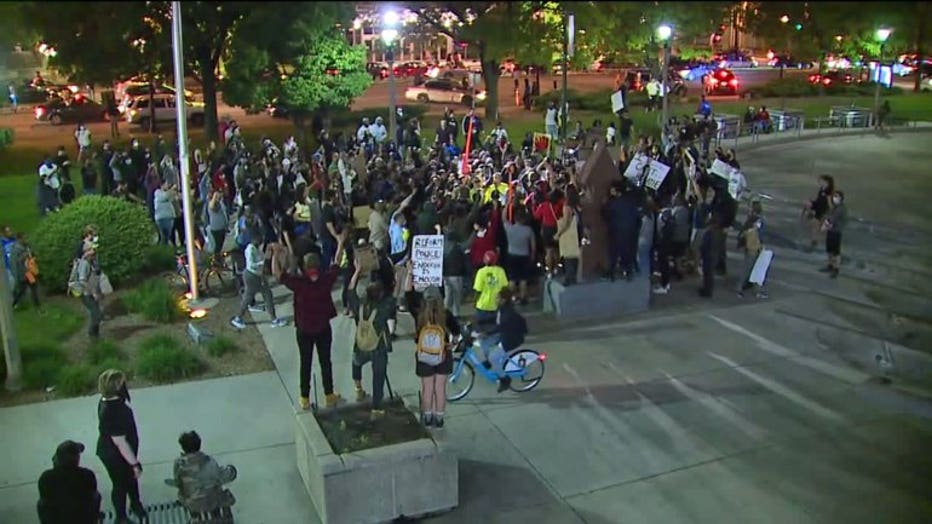 Protesters rally in downtown Milwaukee


Milwaukee Police Chief Alfonso Morales thanks the people of Milwaukee for protesting peacefully. He did so in a statement posted to Twitter.