Protesters calling for justice, unity trek for hours across Milwaukee, into Wauwatosa


MILWAUKEE -- People again gathered for protests and demonstrations in Milwaukee on Saturday, May 30 in response to the officer-involved death of George Floyd in Minneapolis.

The call for justice was heard all across the city as the protest traveled from Milwaukee's lakefront all the way to Wauwatosa over its close to eight-hours-long journey. Saturday's gatherings began at Veterans Park before heading down Clybourn and into downtown. The assembled protestors went past Milwaukee Police Department administration building and west along Highland Avenue.




Every step and every mile was marched with purpose as demonstrators called for the community to stand together.

"All that we want at the end of the day is for people to stay safe and feel comfortable and have the ability to live their lives," said one protester.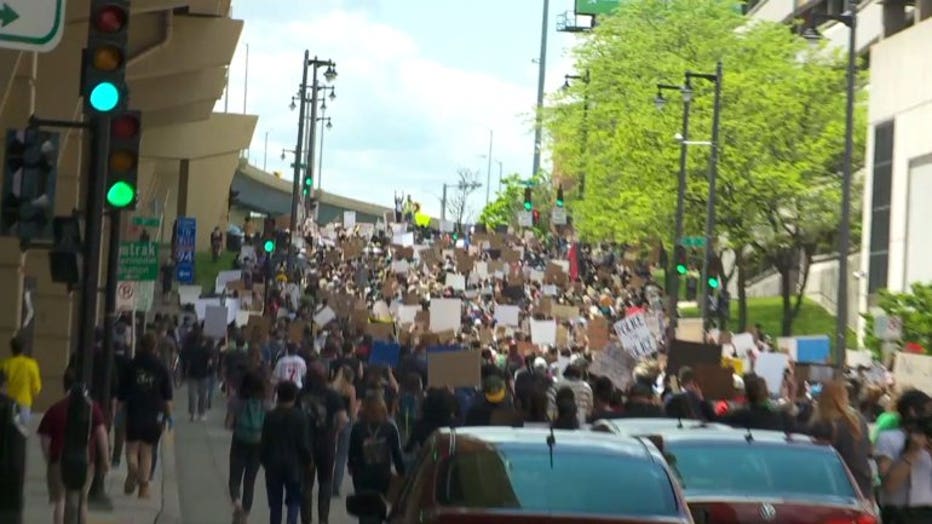 Protesters travel through Milwaukee on May 30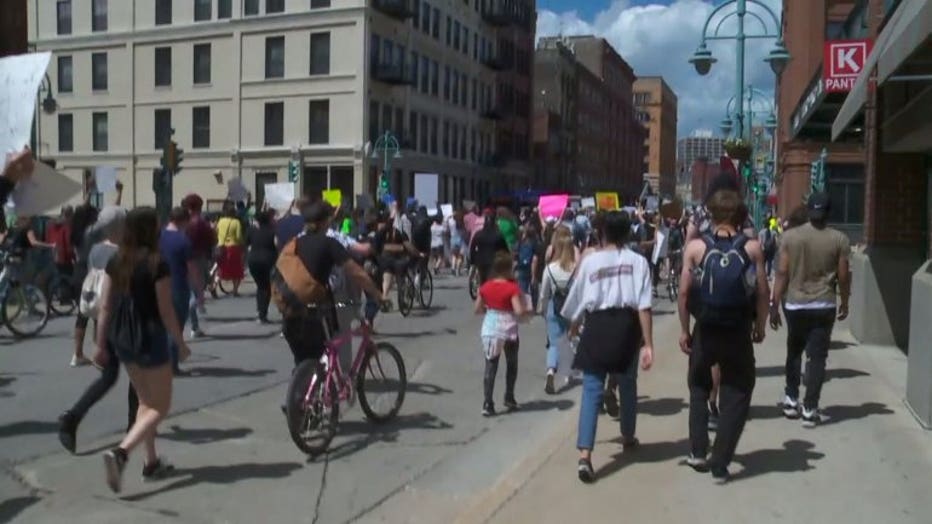 Protesters travel through Milwaukee on May 30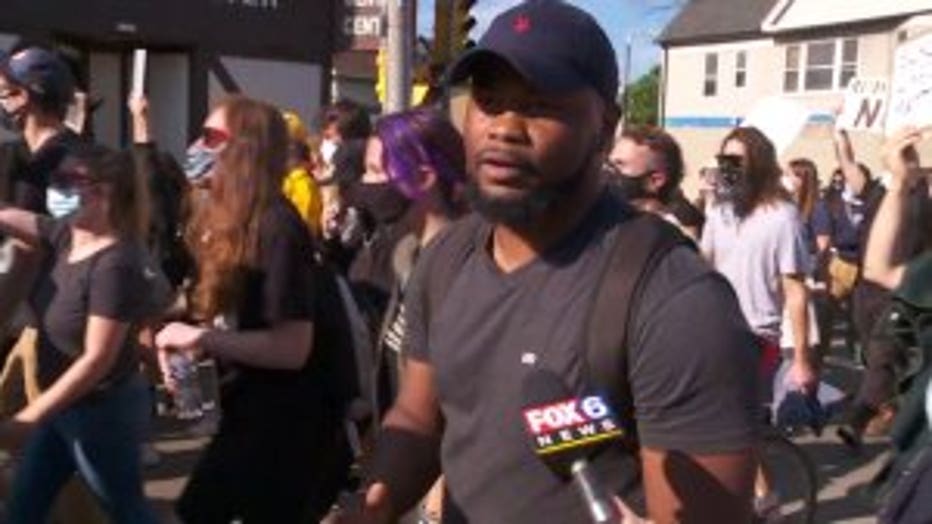 The journey was made for justice for Floyd and too many others. Brian Sanders' journey has been longer than most. It started when his brother, Jimmy, was shot and killed by an Appleton police officer.

"That's what I'm here for," Sanders said. "Everybody seems like they forgot about that, and I just want you to know that I will never, ever, ever forget and I won't stop until my brother gets justice."

While many in the crowd may not know Sanders' name, demonstrators say they know his story -- marching for change in a city struggling with segregation. Saturday, Milwaukee found unity and a path toward common ground as people of all races came together for one cause.