Prosecutors: Victor Cintron targeted ex, boyfriend in shooting weeks after she pressed charges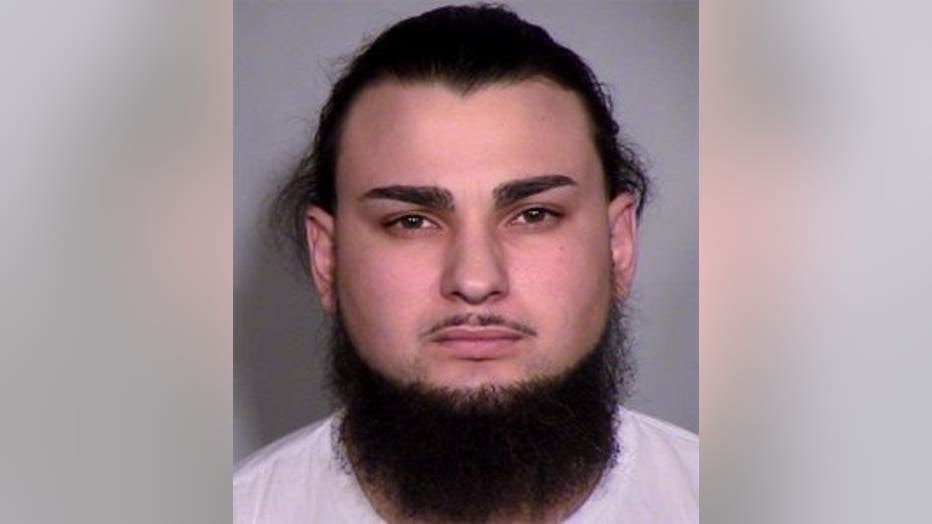 MILWAUKEE -- Charges were filed Monday, May 6 against Victor Cintron, 23, in connection with the fatal shooting of Jose Rodriguez, 22, on Friday, May 3 near 27th and Hayes. Prosecutors said Cintron killed Rodriguez, the boyfriend of Lexi Rivera, the mother of Cintron's child -- a woman who said Cintron had been abusive and threatening since they separated.

"All of a sudden, we're at the stop and here he came, flying around us, around from my door -- cut us off and just wouldn't stop shooting," said Rivera.

Rivera told FOX6 News Rodriguez threw his body over her when shots were fired at their vehicle Friday afternoon -- protecting her and their unborn child from the barrage of bullets.

"We were holding hands. He just looked at me and covered me," said Rivera. "I caught a bullet fragment in my leg but other than that, Jose took them all for me."

The shooting happened weeks after Rivera pressed charges against Cintron for repeatedly assaulting and threatening her.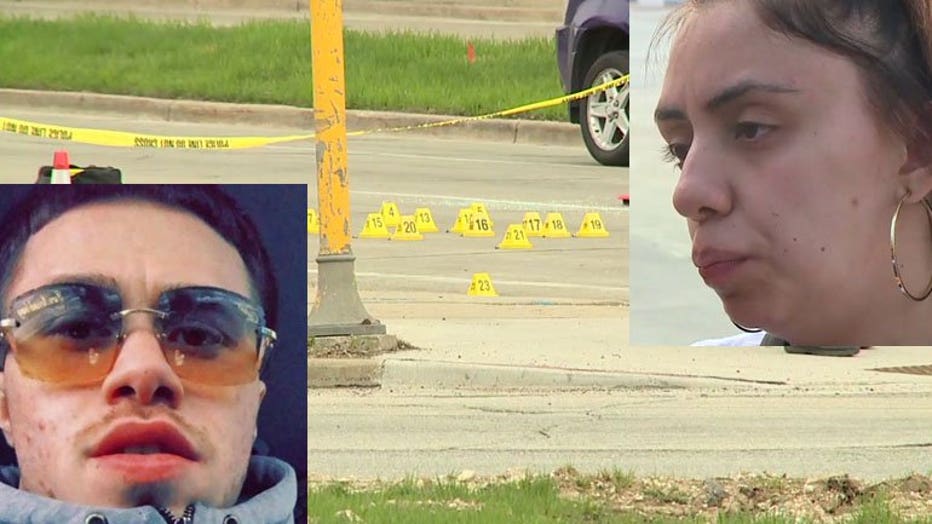 On April 11, two counts of battery (domestic abuse assessments) and two counts of disorderly conduct (domestic abuse assessments) were filed against Cintron. An arrest warrant was issued the same day.

Prosecutors said Cintron fired the shots that killed Rodriguez. He remained on the run as of Tuesday, facing the following criminal charges filed on May 6:


According to the criminal complaint, officers were dispatched to the area near 27th and Hayes on Milwaukee's south side just before 3 p.m. on May 3. When they arrived on the scene, officers found a white car riddled with bullets. The driver of the car, Rodriguez, had a faint pulse. Officers initiated life-saving efforts, but Rodriguez was declared deceased on the scene.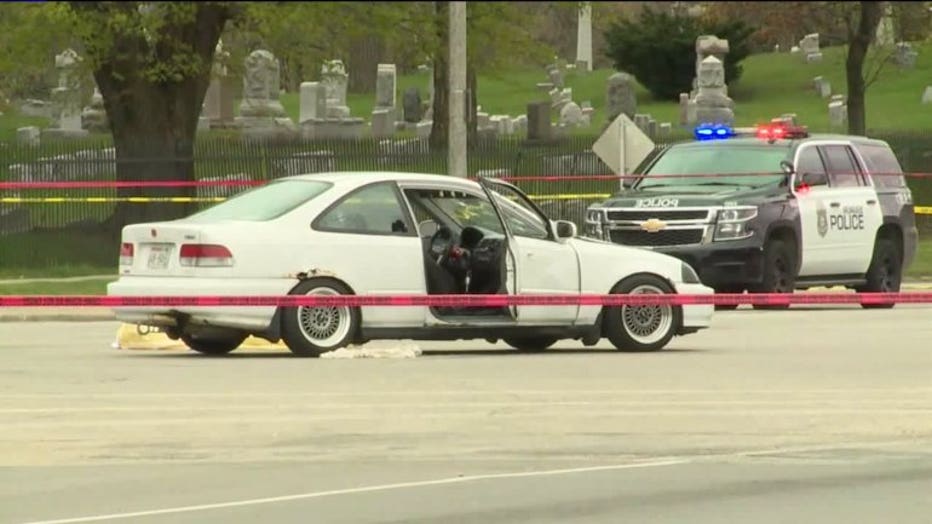 Fatal shooting near S. 27th and Forest Home in Milwaukee


Investigators found 21 spent 9mm casings at the crime scene. They determined all of these casings were fired from the same weapon. Also, three other occupied vehicles in the area of the crime scene were struck by gunfire.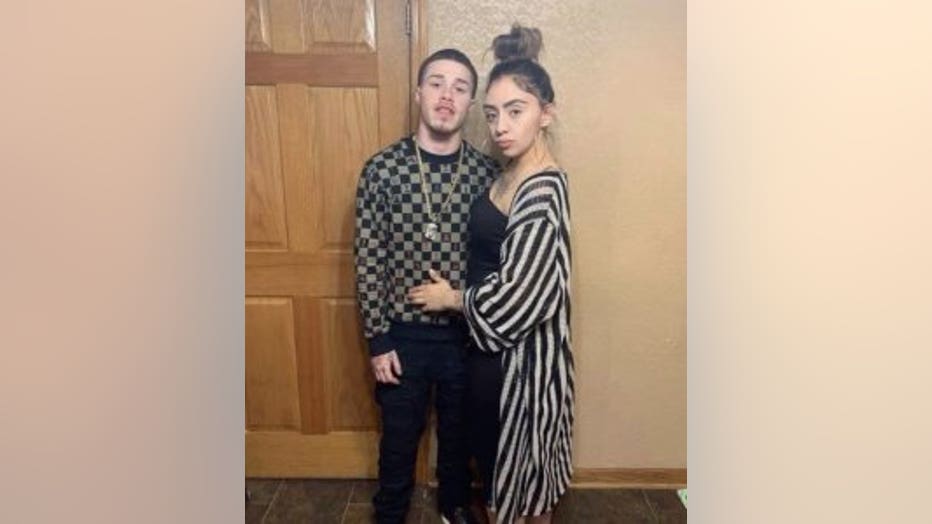 Jose Rodriguez, Lexi Rivera


Rivera told officers Cintron was the man who pulled up alongside them -- and fired shots into the car.

The complaint said Rivera "had been cut by shattered glass from the car windows." Rivera told officers she had known Cintron since 2015 -- and "they have a child in common." Rivera indicated since she and Cintron separated, he had "engaged in a series of physically assaultive, abusive, and threatening behaviors" directed at her.

A criminal complaint filed April 11 said in January, Cintron was worried Rivera was talking to other guys, so he "pushed her to the floor" and "slapped her in the back of the head." In February, prosecutors said he "grabbed her by the hair" with such force, "her neck popped." In April, he told her, "I will kill you." A judge granted a domestic abuse-related restraining order for Rivera against Cintron, which meant Cintron was supposed to surrender any weapons.

Days later, prosecutors said Cintron unloaded on the vehicle carrying Rivera and Rodriguez.

"Him dying wasn't necessary. Him shooting wasn't necessary," said Rivera.

When Rivera described to officers what happened that Friday afternoon, she said Rodriguez shielded her from the gunfire -- and she "could hear the rounds striking the white car."

The Milwaukee County Medical Examiner's Office indicated Rodriguez had been shot eight times. They ruled the death a homicide.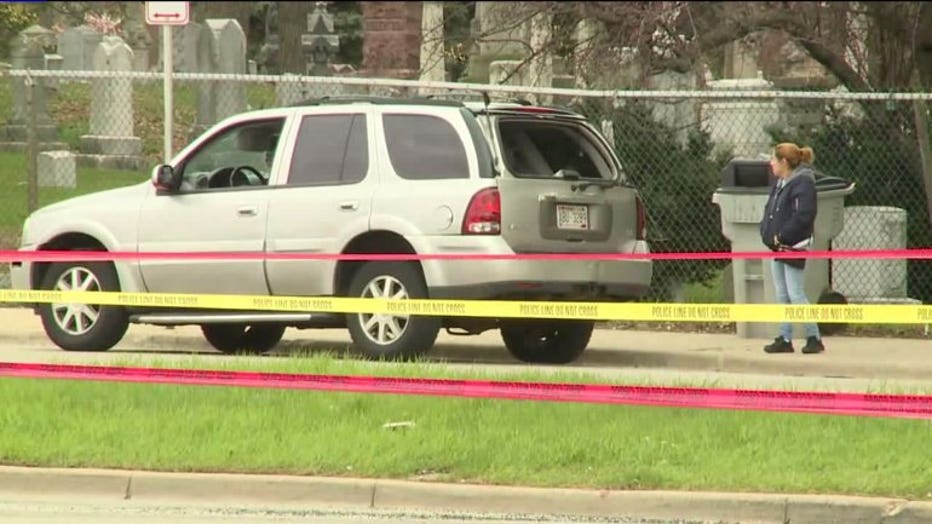 Fatal shooting near S. 27th and Forest Home in Milwaukee


The complaint noted that on Sept. 29, 2017, the Wisconsin Department of Justice issued a permit to Cintron "to carry a dangerous weapon concealed on his person."

Cintron remained on the run as of Tuesday -- with an arrest warrant has been issued for him. Police officers searching for Cintron near 7th and Mitchell Tuesday morning shot and killed a 29-year-old man police said was wearing a mask -- who approached the officers while carrying a semi-automatic handgun. A second man, 18, was arrested after a short foot pursuit. Police said it wasn't immediately clear whether the men were connected to Cintron. Police were in the area because they believed Cintron may be in a home there.

If you have information that could help investigators locate Victor Cintron Jr., police asked that you please give them a call.