Prosecutors: Man threatened to kill employees, officers, their families after he was fired in Waukesha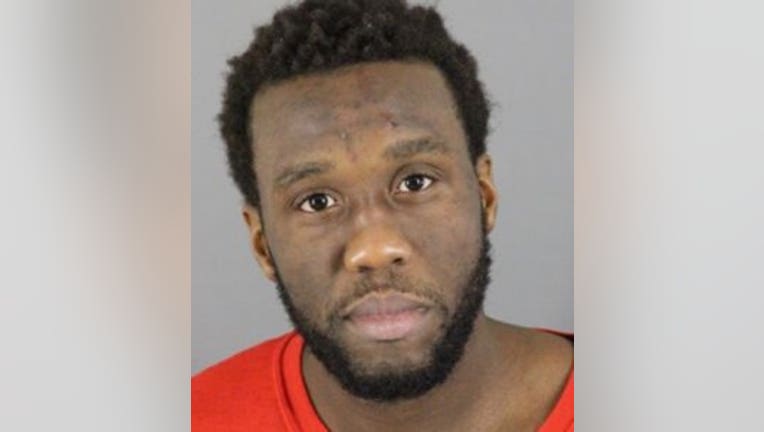 WAUKESHA -- A Milwaukee man under investigation for allegedly distributing heroin is facing charges after police responded to his now former workplace on the day of his termination. Prosecutors say he threatened to kill employees and threatened the lives of law enforcement officials and their families.

Montee Jones, 31, of Milwaukee faces eight charges:


A criminal complaint says law enforcement officials were able to purchase one gram of heroin on separate occasions at the end of May from Jones, using a confidential informant. Both transactions took place at the Farm & Fleet store on Kossow Road in Waukesha.

On Nov. 16, police were called out to a manufacturing business in Waukesha, where they learned Jones had been terminated and was upset. The complaint said he was "threatening to shoot up the place." The manager who called police said Jones made statements that he "should have brought his gun in today," and that he "would be waiting in the parking lot for employees who were leaving." Jones was found in a locker room, where he was described as "quite agitated" -- yelling and swearing. When advised that he'd been asked to vacate the premises, the complaint says Jones told the officers to "shut up" and continued to use profanity. Eventually, as Jones was ordered to pack up and leave, there were six officers in the locker room, and the complaint says Jones pointed his finger at each, and said "you will not put your hands on me." He was taken into custody when he left the building. The complaint says he continued threatening officers, telling them he "was going to find out where the officers lived and he would kill their families and their children and (expletive) their wives." He was taken to jail, where he allegedly threatened another officer, indicating "when he gets out he would hurt his children and make his wife" perform a sex act. He's also accused of threatening to kill uniformed corrections officers at the jail.

Another manager at the company told investigators Jones was fired for poor performance, and after that he "started naming family members of employees and names of employees he was going to kill," indicating he was "going to shoot up the place with a 100-round clip and he'd be waiting in the parking lot for employees to exit so he could shoot them." The manager said he feared for his life and the lives of other employees.

Jones made his initial appearance in court on Nov. 19. A preliminary hearing was set for Nov. 28. Cash bond was set at $75,000.