Prosecutors: Joseph Jakubowski wrote letter, thanking gun shop owner, REWARD now $20K


JANESVILLE — The estranged stepfather of a Wisconsin man suspected of stealing guns and threatening attacks in an anti-government manifesto sent to the White House on Tuesday, April 4th urged the fugitive to surrender. This, as the FBI on Tuesday, April 11th announced the reward for information leading to an arrest in this case has doubled, and is now $20,000 -- and NEW CHARGES were filed against him.

Jakubowski faces the following charges, filed Tuesday out of Rock County:


In a joint news release Tuesday, the FBI and Rock County sheriff's officials said more than 150 law enforcement personnel are working this case.

They released NEW photograph enhancements of Joseph Jakubowski, and said he may have attempted to alter his appearance by shaving all of his facial hair and his head.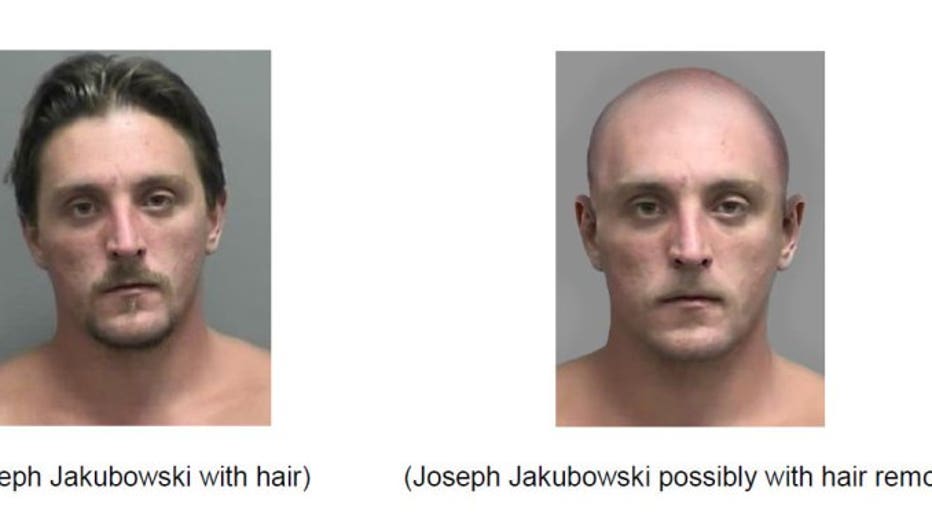 Anyone with information is asked to call this tip line: 1-800-CALL-FBI (1-800-225-5324).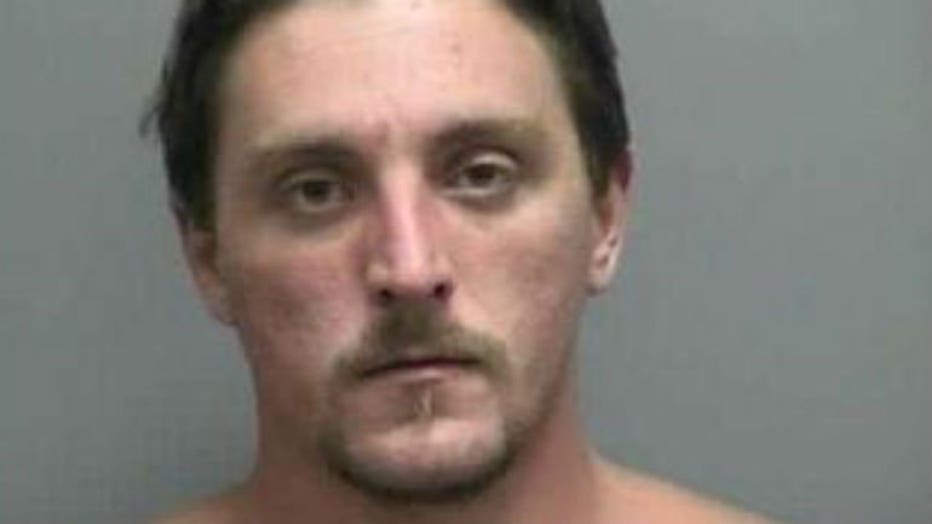 Joseph Jakubowski (PHOTO: WMTV)


"We just want him to give up. There's no good ending to this except him giving up," McLean, 54, told The Associated Press during an interview Tuesday, April 11th in which he repeatedly pleaded for his stepson to surrender.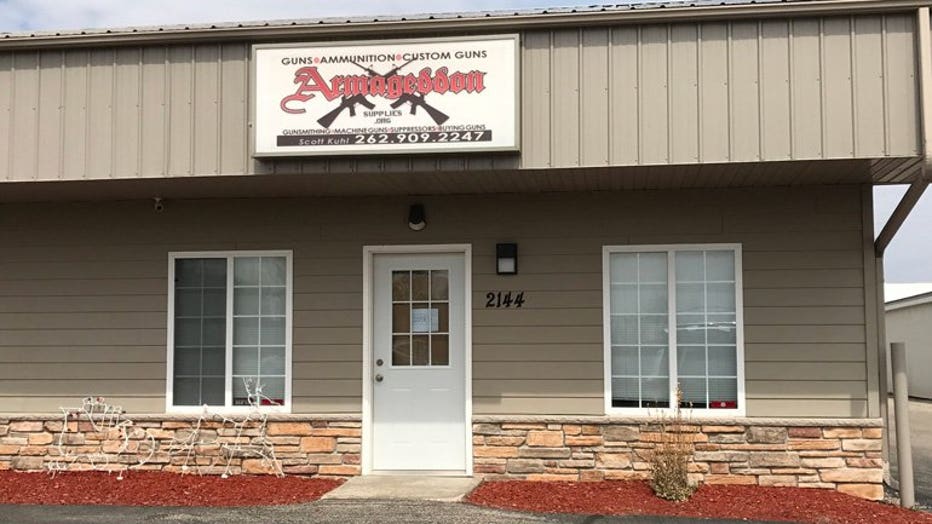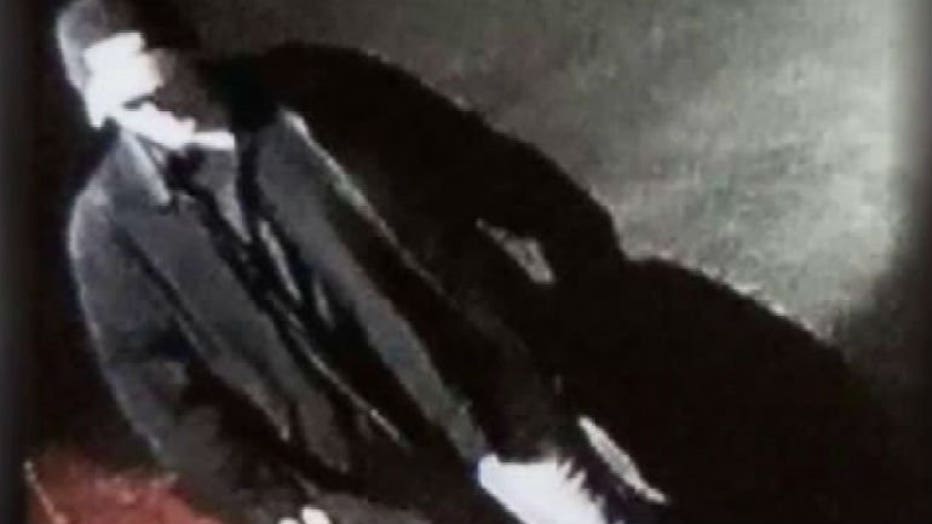 State and federal law enforcement officers have been searching for the 32-year-old Jakubowski since April 4th, when they believe he took 18 firearms, two silencers, ammunition and magazines from a gun store in Janesville in southwestern Wisconsin.

According to a criminal complaint filed against Jakubowski out of Rock County on April 11th, on April 4th, around 8:30 p.m., officials with the Rock County Sheriff's Office responded to an "intruder alarm" at Armageddon Supplies on Highway 14 in Janesville. The alarm company indicated a glass break at the front door. A deputy noted glass shards on the ground outside the front entrance. The complaint indicates it was determined that the front window had been broken.

The owner of the business eventually responded, and it was determined that there was no one inside. It was immediately clear, however, that "several long guns and multiple handguns" had been taken.

Prosecutors say Jakubowski was seen on surveillance video outside the store. The complaint says the video shows him using a hammer to break the door's window. He's then seen reaching inside, in an attempt to unlock the door, but he wasn't able to do so as the deadbolt required a key from both the inside and outside. Jakubowski can then be seen "diving headfirst" through the broken window to enter the building.

According to the complaint, Jakubowski was then seen on video inside the store, at one point "scooping up handfuls of handguns" from a glass display case -- placing the firearms into a duffel bag, along with "several boxes" of ammunition and various weapon parts and accessories.

Law enforcement found Jakubowski's burnt vehicle nearby on the night of April 4th -- on W. Pennycock Road. They believe that fire was intentionally set.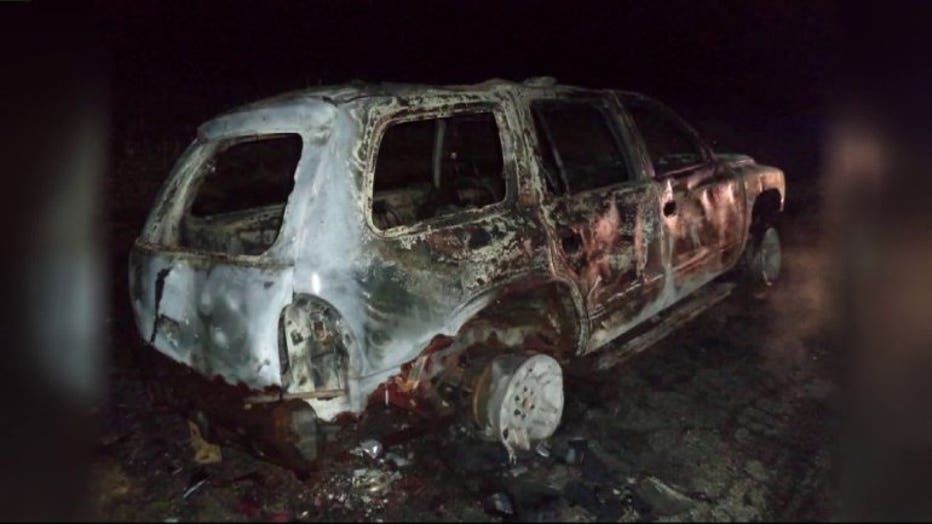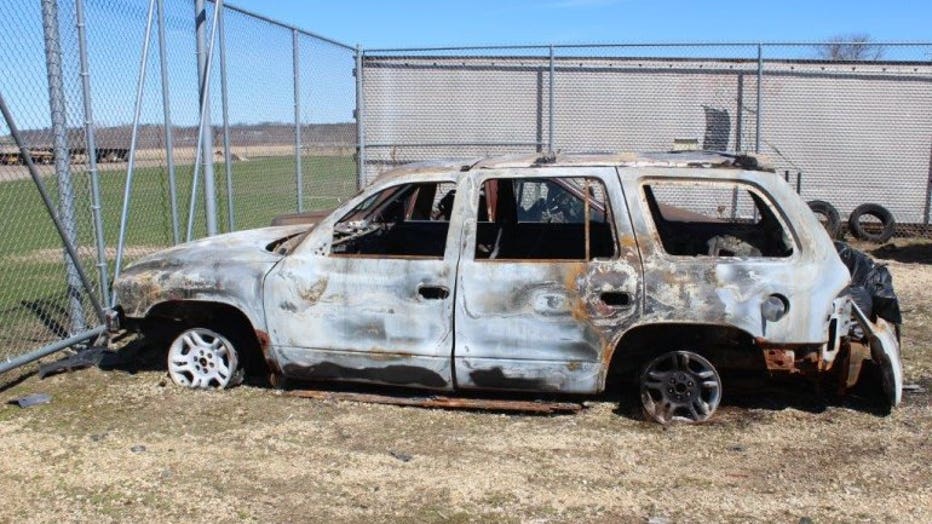 The criminal complaint notes that on the morning of the burglary, Jakubowski moved out of his sister's residence. His sister told investigators she located what appeared to be "the draft of an apology letter to a gun shop owner." In the letter, prosecutors say Jakubowski explained that he wanted to purchase the guns "to protect himself and his family," but as a felon, he wasn't allowed to do so. In the letter, prosecutors say Jakubowski "apologized to the owner for the theft, and thanked the owner for protecting the 2nd Amendment rights of citizens."

An image of Jakubowski taken from a surveillance video at a gas station the day he disappeared adorns billboards on Wisconsin's interstates and on the road into Janesville, a rural city of about 64,000 where houses stand next to plots of farmland about 70 miles (110 kilometers) southwest of Milwaukee.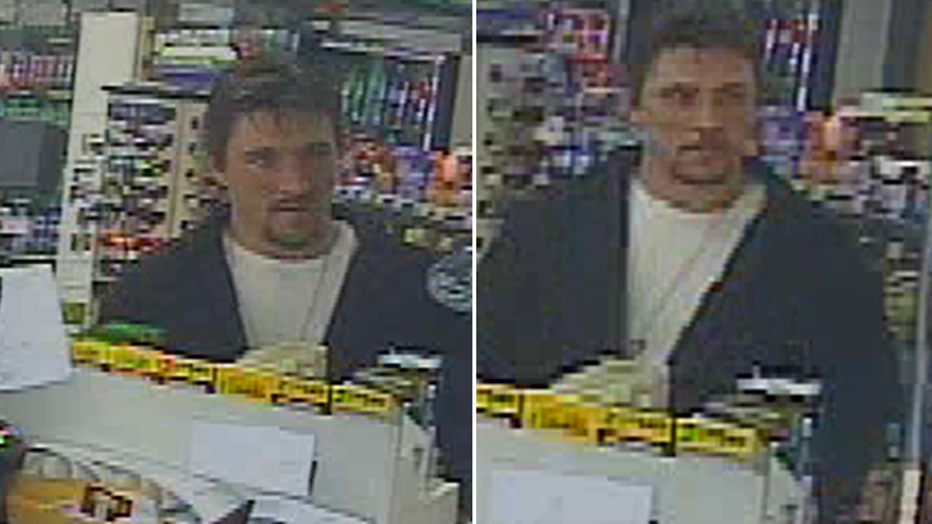 Joseph Jakubowski (4-4-17)


Rock County Sheriff Robert Spoden has said Jakubowski threatened to attack schools and public officials in the 161-page manifesto that he mailed to President Donald Trump. Jakubowski spoke of a "revolution" in a video that shows him dropping a package addressed to President Trump in a mailbox.

The White House has not commented on Jakubowski's manifesto.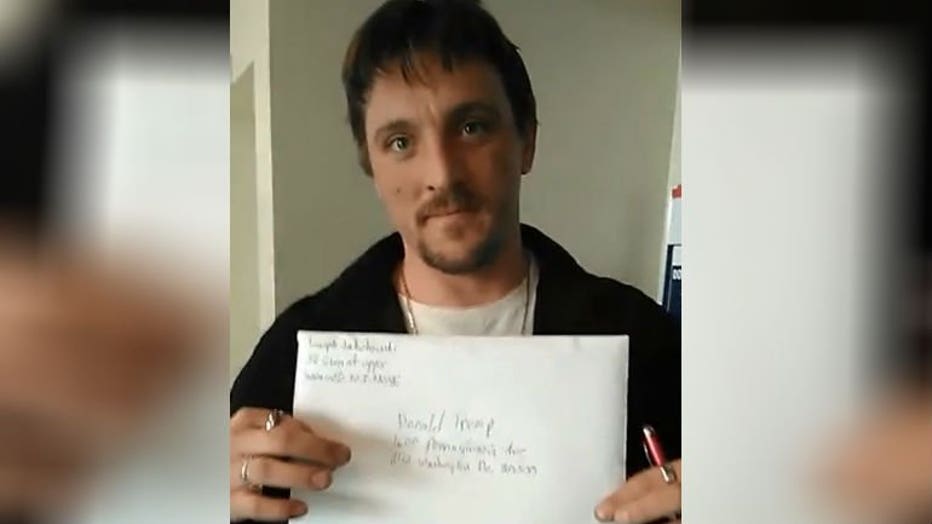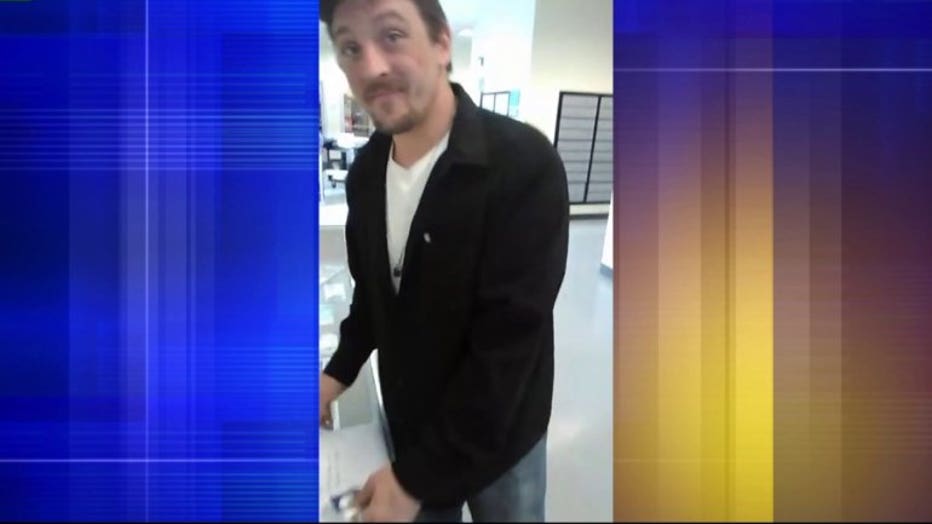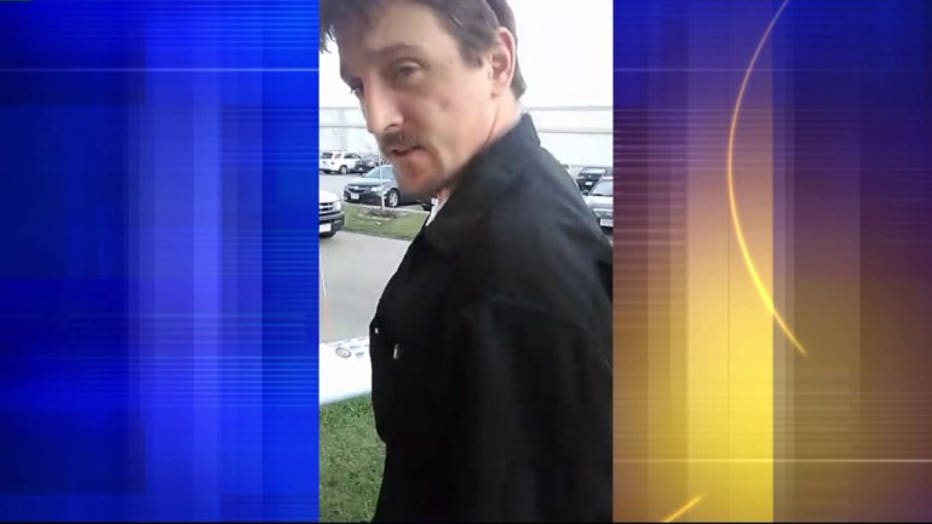 McLean said his stepson has a history of clashing with police and he's worried about what will happen if there's a confrontation.

"What I know is every time he has a confrontation with the police, it almost always goes violent. He's always been anti-police," McLean said.

Janesville Police Chief David said Jakubowski has had several run-ins with law enforcement, mostly for traffic violations, and that he once tried to disarm an officer in 2008. WKOW-TV reported that Jakubowski appeared to urge the officer to shoot him during the altercation, saying "Just (expletive) do it," according to court documents.

On Monday, the sheriff's office released photos of tattoos Jakubowski has on his right arm. On his right hand one says "True." He has "BOS" on the upper part of his arm, among others.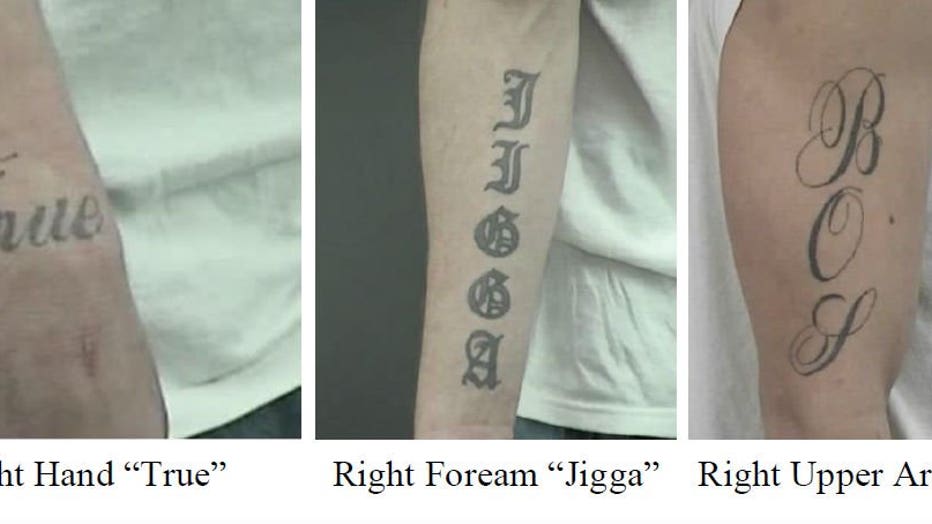 Joseph Jakubowski's tattoos


Authorities are urging the public to call with information on his whereabouts but are warning people not to approach him. The FBI is offering a $10,000 reward for information leading to his capture.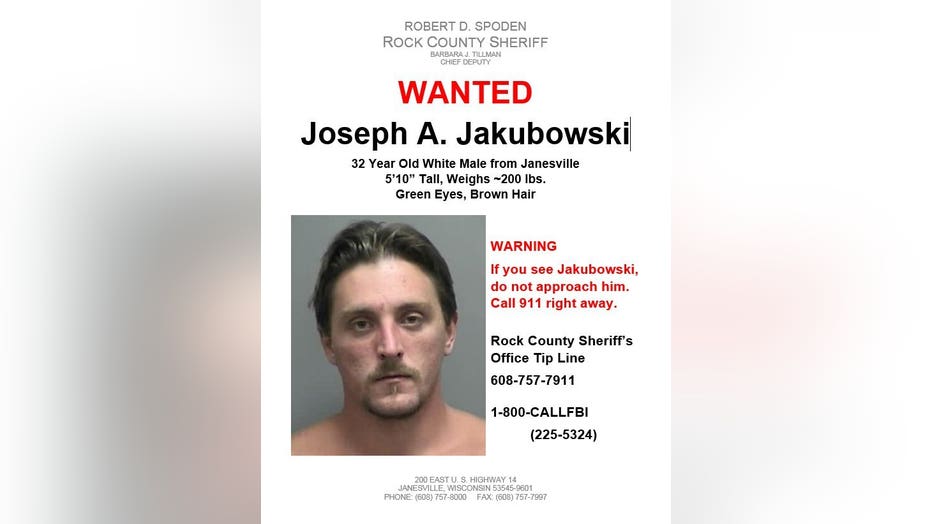 Wanted posting for Joseph A. Jabukowski


The sheriff's office has said Jakubowski also has a bulletproof vest and a helmet.

McLean said he has not talked to his stepson since he kicked him out of their house two years ago because of "differences of opinion." McLean said Jakubowski once worked as a roofer, but he didn't know where he was living or whether he had been recently employed.

He said he became Jakubowski's stepfather when he was around a year old.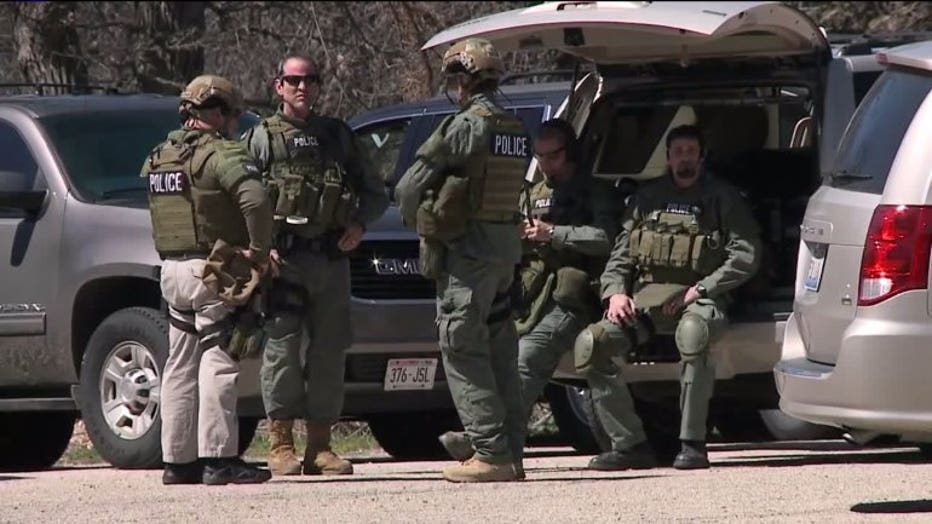 Search for Joseph Jakubowski


"He was a good kid. I mean, he was all right. Then as he grew up, adolescence took over. Not listening. You get to an age where you know more than your parents. Just that, standard stuff," he said.

McLean said he knows Jakubowski is mad at him, but he wanted him to know his parents don't want to see him get hurt or for him to hurt anyone else.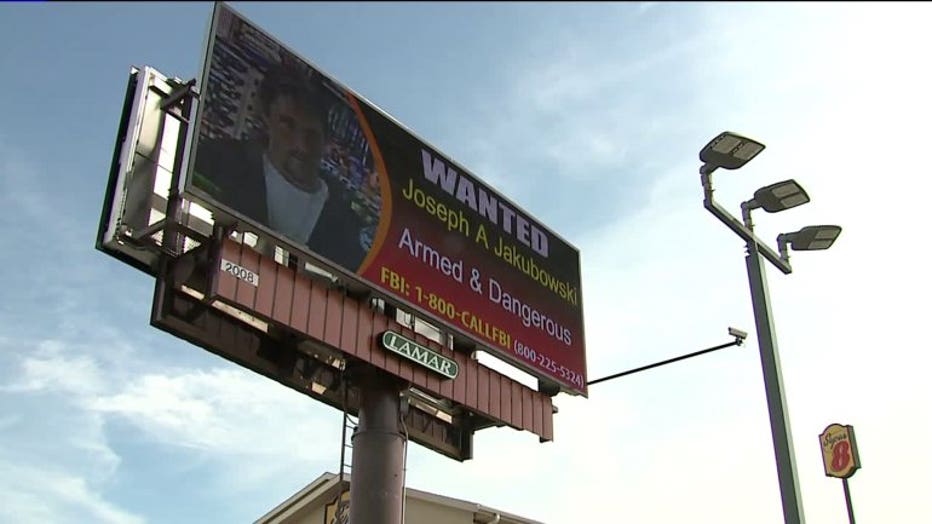 "His mother wants him, would rather have him alive. I want him alive," he said. "Whatever he's doing, I can't see it ending well unless he surrenders."