Prosecutors: Driver arrested for 6th OWI after pursuit said it was his friend "Zuis" who was driving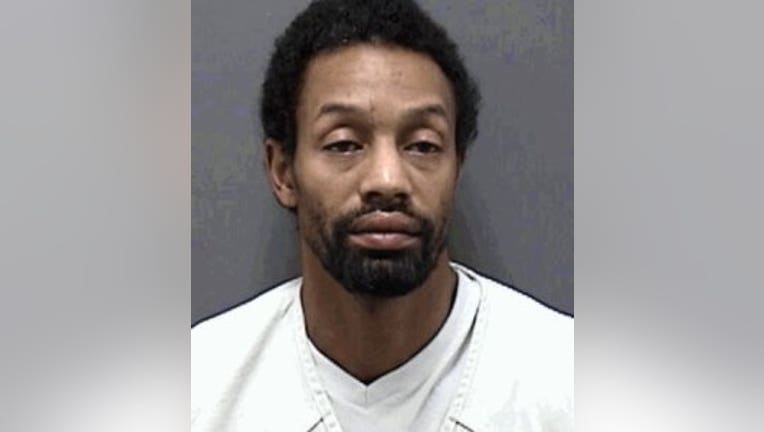 RACINE COUNTY -- A 36-year-old driver was taken into custody on Monday, December 4th for OWI, 6th offense following a police pursuit.

Adrian Oliver of Mount Pleasant faces one count of OWI, 5th or 6th offense, one count of attempting to flee or elude a traffic officer and one count of operating a motor vehicle while revoked.

The criminal complaint notes a lengthy criminal history including convictions for possession with intent to distribute cocaine, second degree recklessly endangering safety, possession of THC, criminal damage to property and theft, possession of cocaine, misappropriating a personal ID document, OWI, operating while revoked and more. He's also been incarcerated multiple times since 1999.

His previous OWI convictions occurred in 2015, 2014, 2011 and 2008.

According to the complaint, shortly before 1:30 p.m. on Monday, a deputy was approached by an individual on 7 Mile Road near East Frontage Road in the Village of Caledonia who indicated he'd just observed a vehicle strike road signs and continue traveling with a smashed windshield. This person was able to provide the license plate number and pointed out where it had stopped nearby.

As the deputy approached with lights and sirens activated, the complaint indicates the suspect vehicle slowly pulled over to the shoulder, but continued traveling slowly on the shoulder. The deputy observed heavy damage to the windshield, and one person inside. The suspect vehicle then slowly swerved back into the traffic lane, and then crossed over into the opposite southbound lane. The deputy changed the siren several times in an effort to get the suspect vehicle to stop, but it suddenly accelerated, and a pursuit ensued, with speeds reaching 90 miles-per-hour in a 40 miles-per-hour zone. The complaint says the vehicle traveled through stop signs without stopping, drove in the oncoming lane and nearly caused a head-on crash.

The complaint continued into Milwaukee County, where the suspect vehicle turned into Colder's in Oak Creek. The deputy blocked the exit to the parking lot and waited for Oak Creek police to arrive. The suspect vehicle was found parked and unoccupied near a retention pond -- its windshield heavily damaged with chunks of glass in the driver's seat. Oak Creek police spotted an individual matching the suspect's description in a nearby parking lot on the other side of the retention pond. He was identified as Adrian Oliver.

Investigators spoke with Oliver's girlfriend, who said the suspect vehicle was her loaner vehicle while her vehicle was being serviced, and it should have been operated by Oliver, who was supposed to pick her up from work.

Investigators say Oliver had dirt and mud on him consistent with having run through the brush and pond area, and pieces of glass on his face and jacket. The keys for the vehicle were located in his pocket. The complaint says investigators detected a strong odor of intoxicants on his breath, and his speech was slurred. When asked if he'd been drinking, he said "yes." DOT records showed his driver's license was revoked and that he had five prior OWI convictions.

He was then taken into custody and transported to the hospital for a blood draw. A preliminary breath test revealed a reading of .198. On the way to the hospital, the complaint says he tried to "hook" the deputy up and "make him lots of money." He said it wasn't him who was driving, but rather, his friend "Zuis," who had jumped out of his vehicle during the pursuit. Later, he began to cry and admitted he'd been driving. He said he didn't stop because he was scared.

Oliver made his initial appearance in court on December 5th. Probable cause was found for further proceedings, and a preliminary hearing was set for December 13th. Cash bond was set at $5,000. He's been ordered to consume/possess no alcohol, and he cannot drive at all.